Fireman Sam Turns to Gold
Client News
17th August 2017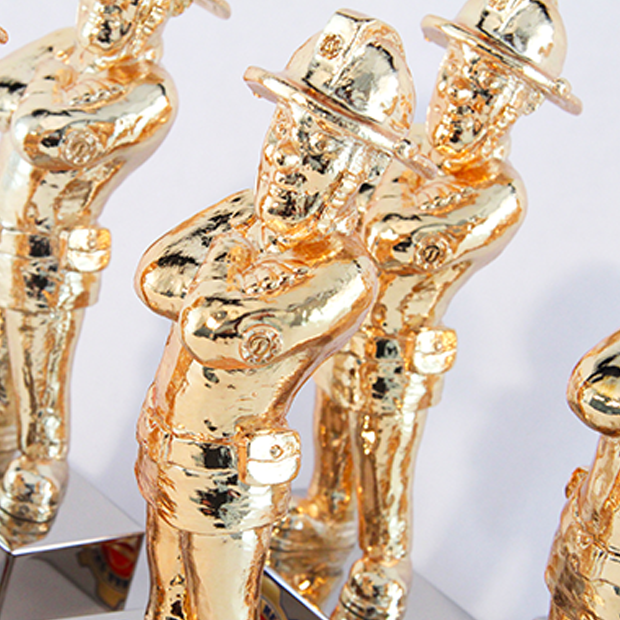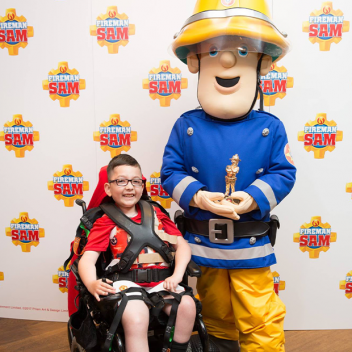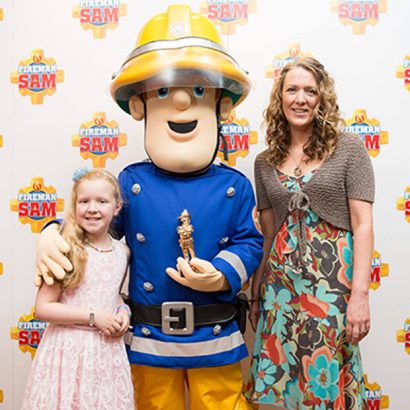 Fireman Sam™ the heroic, little fireman from Wales is an integral part of millions of children's childhoods. He is the action character loved by his village, who turns out with his hose to put out fires, rescues pets and people on land and at sea. Mattel, the toy company has recently added an addition to Fireman Sam's accolades and turned him into treasured, golden awards, with the help of Special EFX.
Inaugural Fireman Sam Golden Helmet Awards
The first ever Fireman Sam Golden Helmet Awards were announced earlier this year, to coincide with the character's 30th anniversary.  The Awards honour real-life heroes, both children and adults who have emulated Sam's outstanding bravery and community achievements. The initial six winners from the UK (there will be more around the world) met at the Soho Hotel, London, 31st May to each receive their special golden award and £500 cheque.
3D Challenge
Special EFX designed and produced the 'gold' Fireman Sam trophies. The key challenge was to replicate him exactly – every nuance, as he had to look perfect from absolutely all angles. Having created in CAD an approved 3D version of Sam, based on Fireman Sam as he appears in an action movie, he was then modelled in clay by sculptor Lyndsey Kidd before moulds were made and the models cast and finished in gold. The attention to detail had to be meticulous, right down to his endearing nose, chubby chin and macho shoulders. What a hero!
Save