Final Whistle Retirement Gift Turns Rail Track to Gold
Client News
21st June 2019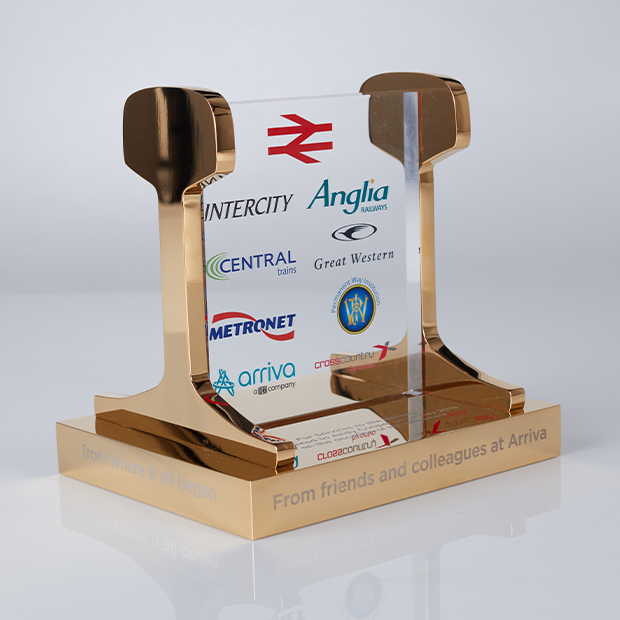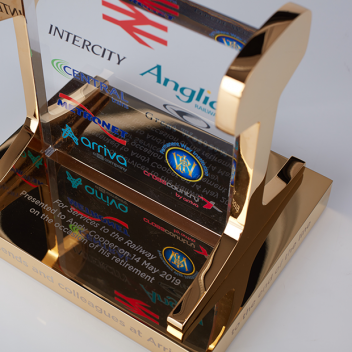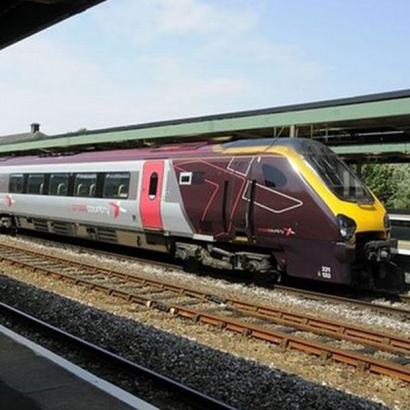 Coming up with a meaningful and welcome retirement present for a long-standing colleague can be taxing. How do you show your appreciation to someone who has dedicated so much of their life to an industry and contributed so much?
CrossCountry Trains had no such issues when it came to a memento for retiring Managing Director Andy Cooper. The team tasked with the important job acquired a section of the track where Andy had started his rail career, some 39 years previously, and gave it to Special EFX to turn into a memorable gift, complete with an engineering-styled technical drawing as to what they had in mind.
Andy Cooper's career in the rail industry spanned numerous companies and locations, culminating in him becoming in 2007 Managing Director of the new franchise CrossCountry.  However, the team soon realised that if they were to capture the essence of his career, they would have to obtain more than a piece of the rail track where he started out. They would have to hunt down suitably high quality artwork for the logos of all the companies he had ever worked for, many of which had not existed for decades.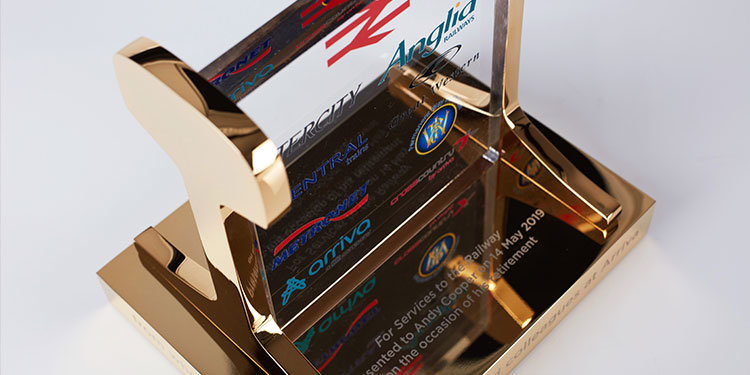 Gold-plated rail track tells a story
Special EFX cut the section of supplied track to size, creating two retaining sides to the souvenir and echoing those of a rail track. These were transformed by gold-plating, and inscriptions added: on one "from where it all began" and the other "to the end of the line". These supports were then mounted on a gold-plated, laser engraved plinth and the historical journey of Andy's career depicted as digitally printed logos on the inset acrylic plaque.
Richard Gibson, CrossCountry's Head of Communications who commissioned the piece, said: "This piece produced by the EFX team was everything we'd hoped for. It has to be the most unique retirement gift ever, and the poignancy of being able to incorporate a genuine artefact from where someone started their career makes it especially personal."