Female Footballers Shine In The Spotlight
Client News
4th August 2022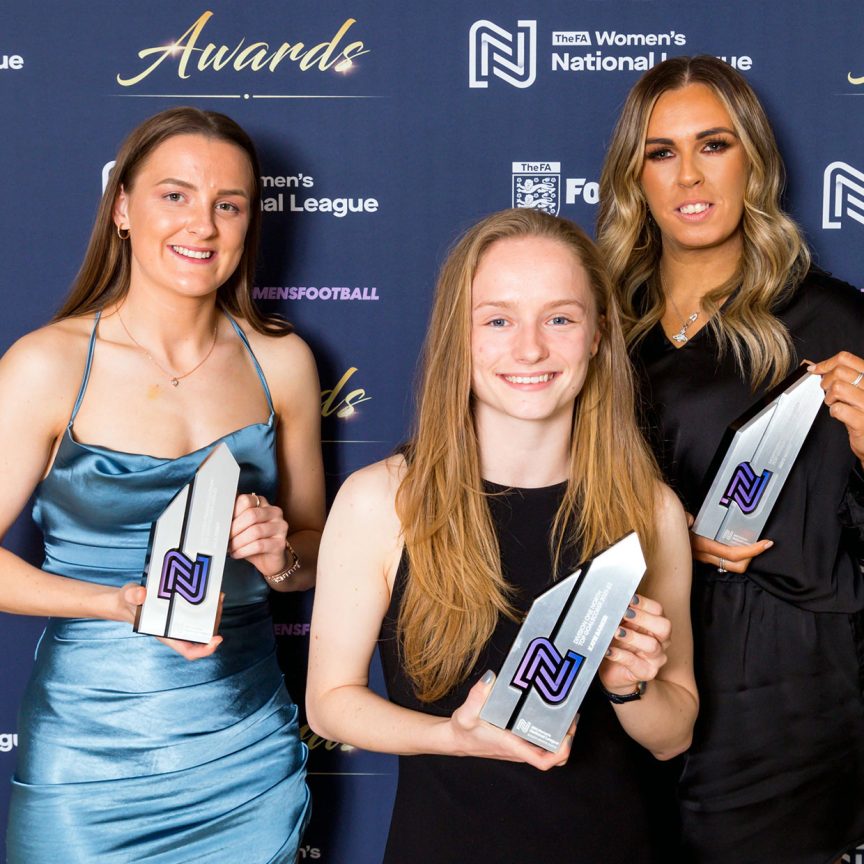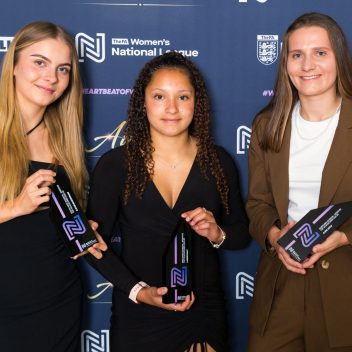 What a summer we've had so far for women's football! The incredible women at the forefront of football are making themselves known at every level of the game. The whole country were enthralled to see the Lionesses set the record for the biggest win in Women's EURO history! Winning against Norway in the group stages of the Women's Euros, making it through to the semi finals after their match against Spain, & then going on to WIN the Euros last weekend!! An incredible time for the Lionesses. What an achievement! Inspiring young girls everywhere.
Working their way up the ranks in the next generation of great female footballers are the trailblazers in the FA Women's National League. EFX had the honour of creating the awards for their end of season awards night. The event was a great success with almost 300 guests in attendance from FA WNL clubs, media and supporting colleagues and staff. At their inaugural event the spotlight was shone on the clubs, players and people, recognising and celebrating their achievements and contributions for the season.
A spokesperson from the event said "The reactions ranged from delight to shock and amazement! We put a lot of effort into making our winners feel very special on the night and it was great to see them receive the accolades they deserved from everyone present and later on social media."

The Award Line Up
Three different styles of trophies were created to represent different achievements; A laser engraved and digitally printed shard inspired black acrylic and brushed aluminium award, the same design but in full printed black acrylic and a logo focussed smaller black acrylic design to finish off the set. This is a great way to recognise various levels within your award event without the obvious 'gold' 'silver' and 'bronze' creations. The client thought it was very important to have a range of designs and materials to signify the different levels of them, whilst ensuring the awards were fully inclusive with a running theme through them all.
Awards included group categories and individual categories across both of their Tiers (Tiers 3 and 4 of the Women's Football Pyramid), as well as recognising non-club and playing related areas so it was important to be able to tailor them to suit.
The FA Women's National League had this to say about working with EFX, "It was a pleasure to work with EFX. Throughout the process they were open-minded and helpful, taking time to fully understand our requirements and ensure that our suggestions were taken on board to ensure we got the awards we wanted. The end result was that we got bespoke awards which reflected our requirements and branding perfectly. The feedback we received was extremely positive and I'm sure they are all displayed with pride of place by our winners!"