Fells Marathon Scout Trophy Celebrates and Commemorates
Client News
26th November 2016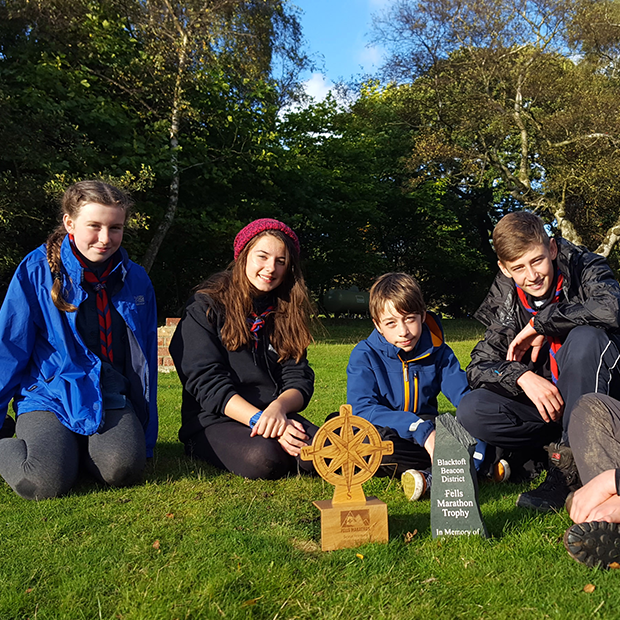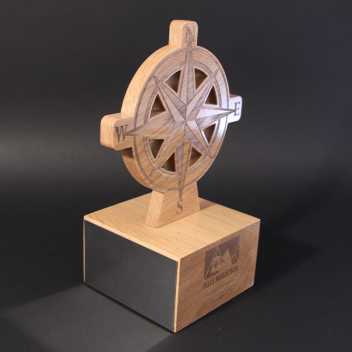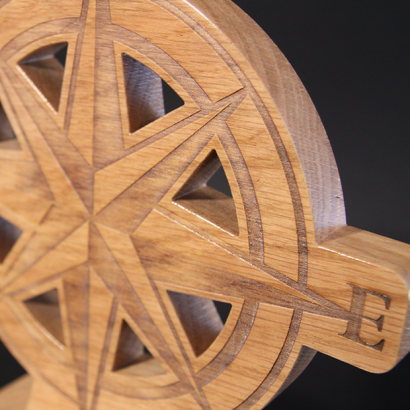 The Danny McNee trophy both celebrates and commemorates. Fashioned from sustainable wood, the fine compass decoration laser printed on the front, this new Fells Marathon scout trophy was first presented to this year's winning team in the Fells Marathon. It takes place each year near Haltemprice in East Yorkshire. The two-day hiking competition was first started in 1975 and challenges teams of scouts aged 11 to 14 years to navigate a route of around 20 miles over a period of two days, calling in at checkpoints and involving an overnight camp en route.
New Fells trophy pays tribute to Danny McNee
The competition has quite a history and is now in its 41st year. All the participating teams have to be self-sufficient and take their tents, cooking and sleeping equipment with them. However, as with all such events, the back-room organisation to make it happen and ensure its success is huge and involves a committed team organised by the Blacktoft Beacon Scout District Council.  Danny McNee was an integral part of that team until his death in 2015. This new trophy is a fitting tribute to his dedication and memory.
Thirteen teams took part this year. Elloughton Cum Brough (1) lifted the trophy with more than an hour's lead over the second placed team, Pocklington.