Fashionably Gold Trophies for this Season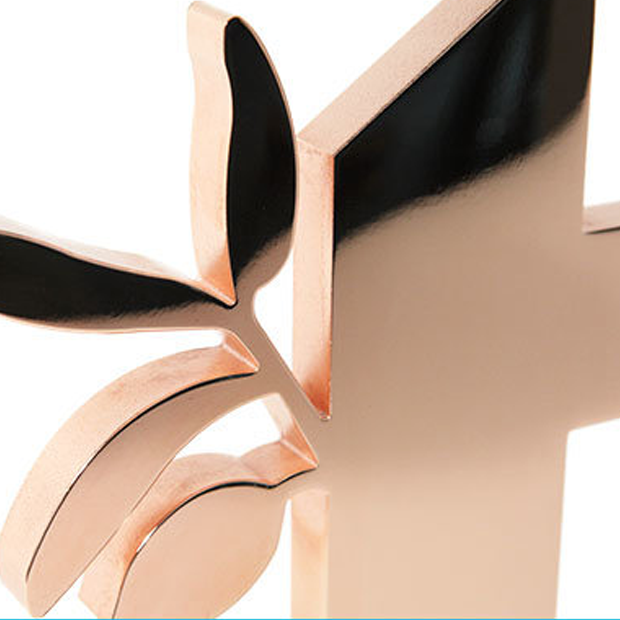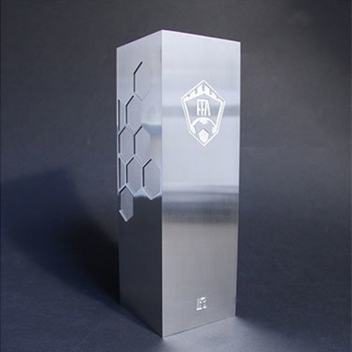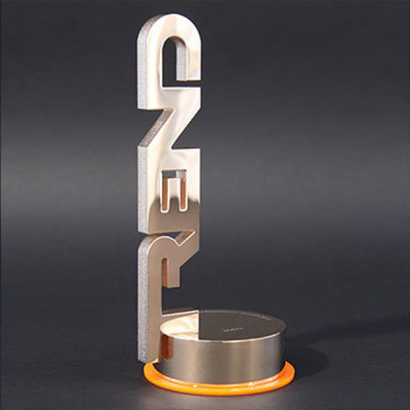 I was talking to a friend the other day who imports fabulous hand-knotted rugs from Nepal and he mentioned that "gold is huge this season". Funny that, as gold trophies are with us too! Well, rose gold plate in fact, which is a quasi bronze/gold effect which we have developed as an easy-to-keep-clean replacement for bronze.  I would never have thought we were in the fashion business but it seems that style trends subconsciously influence choice far beyond the world of fashion and interiors.
Nickel plate replaces heritage silver
At the last count, EFX works in twelve different standard finishes, a far cry from when we first started out back in the 1980's. We can also produce special finishes, on request. We originally worked from premises in the Jewellery Quarter of Birmingham, designing and manufacturing collectables and prestige corporate gifts. Our heritage as a business is British silver and we still own our own EFX hallmark, which we continue to use for clients' solid silver ingots, medals and the like. However, with British silver comes the whole issue of cleaning, or the lack of cleaning which causes it to tarnish.  In an era when few of us have the time (or inclination) to spend hours cleaning our silver winnings, nickel plate has become the finish of choice. We produce thousands of different awards in polished nickel plate each year, all of which gleam with a pristine, mirror-finish, but with no elbow grease involved for the winner.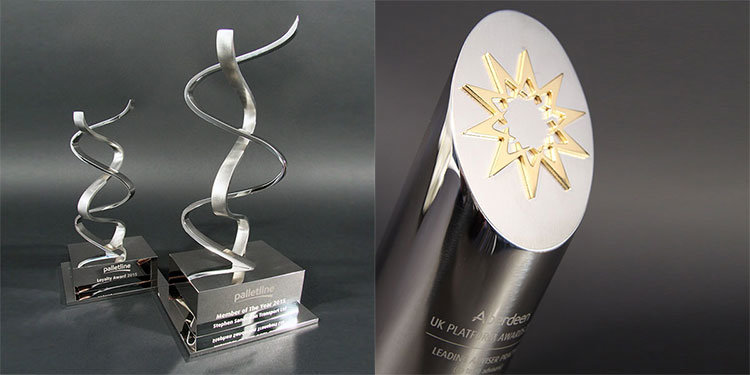 Brushed silver effects
For a fashionable and contemporary look, brushed effects can be introduced to accent design details within a trophy design, such as the edge of a letter or an elegant, internal curve. To create this uniform effect, we employ a special polishing belt, before nickel plating the piece.  Industries such as automotive and Formula 1 like to capture the essence of the advanced engineering associated with their brands, using matt and brushed finishes. Matt finishes also avoid the tell-tale finger marks unwittingly left by a particularly nervous awards' presenter, even before the award has reached the winner, or afterwards, having been passed around for a celebratory team hug.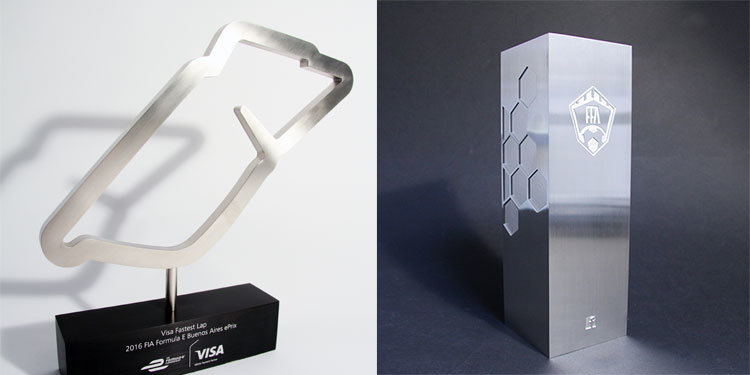 The allure of 24 kt gold trophies
Whilst the rose gold plate option is currently proving popular, as reflected in these Trend and W Initiative awards, the most valuable finish we work in is 24kt gold, which we likewise produce at our works at Ettington. The karat denotes the purity of the gold, unlike the carat of a diamond, which refers to its weight.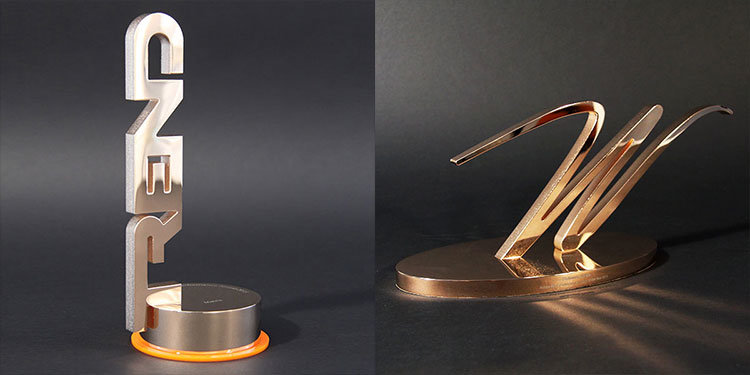 The picture below illustrates the electro plating dipping bath where the gold becomes attached to the aluminium award or component. Electro plating is a slow process but one at which EFX excels. Any imperfections are exaggerated when plated and therefore the secret ingredient is ensuring flawless milling and cutting of components to create an ultimately perfect gold coating.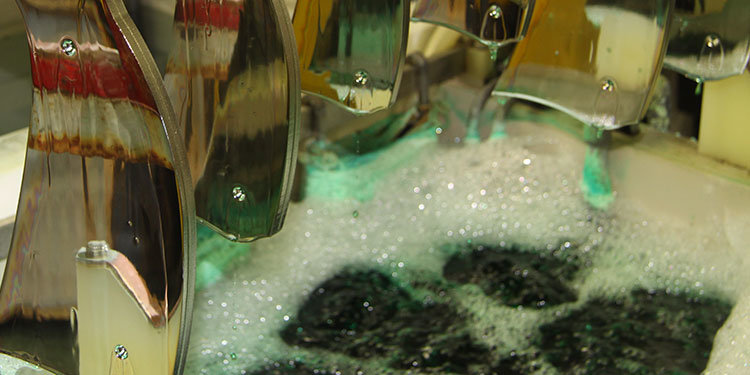 So what is around the corner for next year?  I'm obviously just going to have to attend London Fashion Week next year and get the low down on what will be the "new gold" for 2017.
Save
Save
Save
Save