Executive Chairman Award Delivers Heroes' Sparkle
Client News
30th July 2019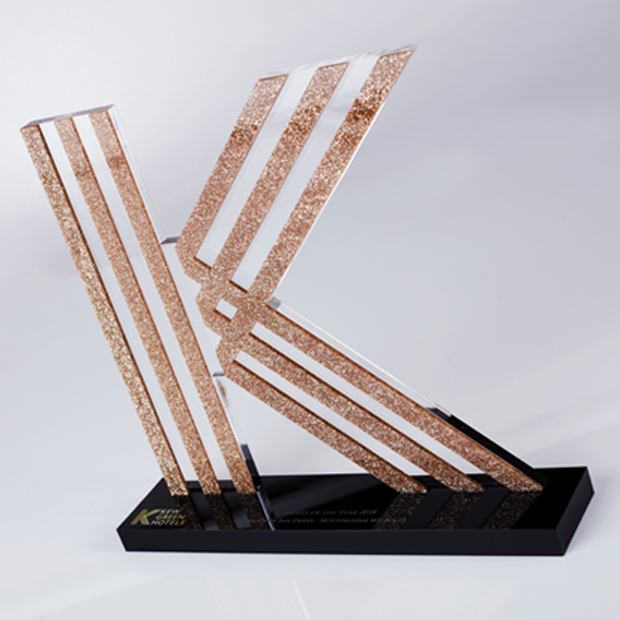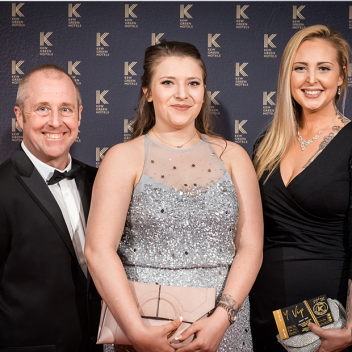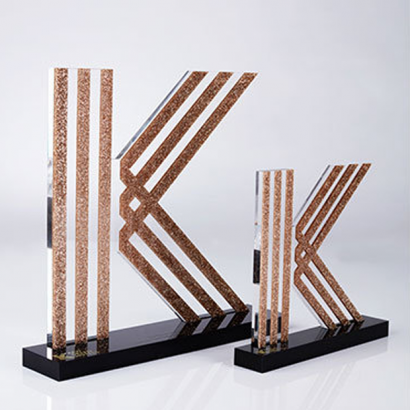 When a health club member at Kew Green Hotels recently had a cardiac arrest whilst on the treadmill and fell to the floor, staff members on site took immediate control and helped save his life. In recognition and in admiration of their outstanding presence of mind and bravery, each has been presented with the Executive Chairman's Award – a radiant 'K' produced in clear acrylic and embedded with glittering stripes of gold.
The member has fully recovered, following a brief stay in hospital  and is hugely grateful for the combined efforts of Helen Herbert Goldsmith, who was on her first shift as health club duty manager and administered CPR along with John Cook (engineer and fellow first aider) for 20 minutes, until the ambulance arrived. Meanwhile, colleague Sebastian Rios Hall called the emergency services and cleared the club. Helen has subsequently been promoted to Health Club Manager.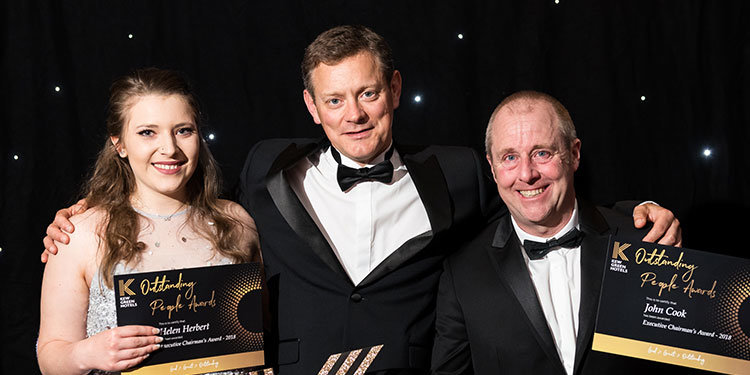 Award design that is amazing
The sparkling and visibly striking design of the awards perfectly captures the high esteem in which Kew Green Hotels holds the team of three. A spokesperson for Kew Green Hotels explains: "The event is a highly prestigious one and when I briefed in my ideas and aspirations for the trophies, I was really nervous as to how they would turn out. I needn't have worried! The awards look amazing, EFX did such an outstanding job".