Exclusive Touch for Audi Q Awards
Client News
11th April 2016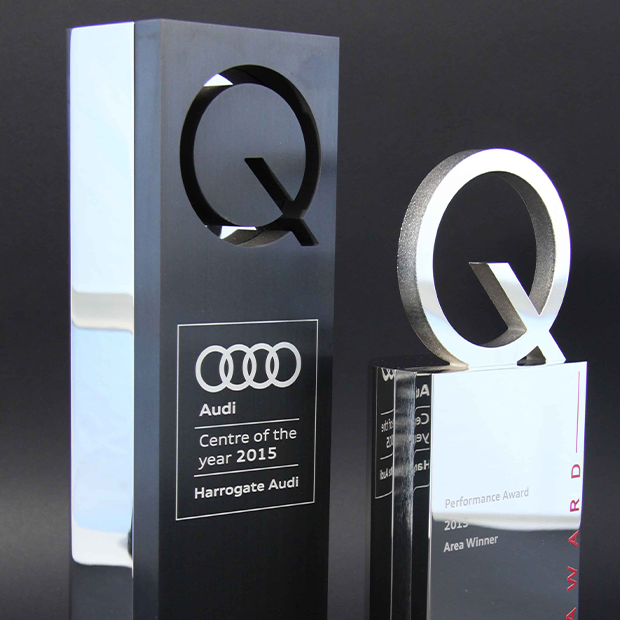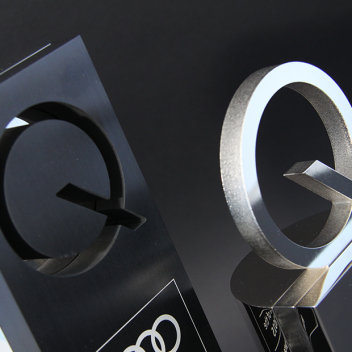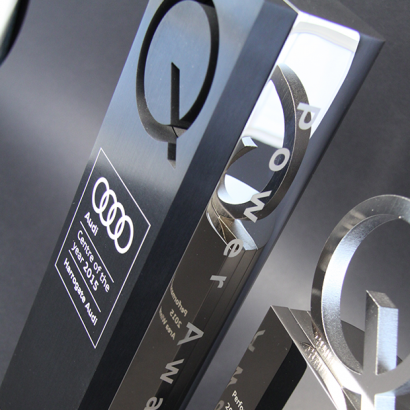 Interpreting design agency drawings of bespoke awards and trophies is an important aspect of EFX's service. The Audi Q Awards comprise two designs of trophy and are a perfect example. Designed by Jam Design, the initial brief from Audi was to evolve a more premium look to its annual awards for 2015, which the agency achieved by introducing contemporary metal finishes and subtly modifying the overall profiles. Once approved as two-dimensional drawings, it was down to Special EFX to realise the desired effects as three-dimensional trophies.
The resulting awards are strikingly powerful. Jamie Anley of Jam Design coordinated the project: "The feedback was fantastic. We nailed it! Audi are very happy."
The dealership awards, known as the Audi Q trophies, are manufactured as a half cylinder in solid aluminium and finished in a combination of brushed and mirror finish nickel plate. The inscriptions are laser engraved, whilst the contrasting red graphics are digitally printed. The top performing Centre of the Year award is suitably differentiated: the pierced 'Q' honed out of the anodised and polished nickel plated aluminium. Each award was supplied in a carbon-fibre effect presentation box, blind embossed with the Audi logo – the final, exclusive touch.