Excellence in People Management Awards Turn Heads
Client News
4th June 2018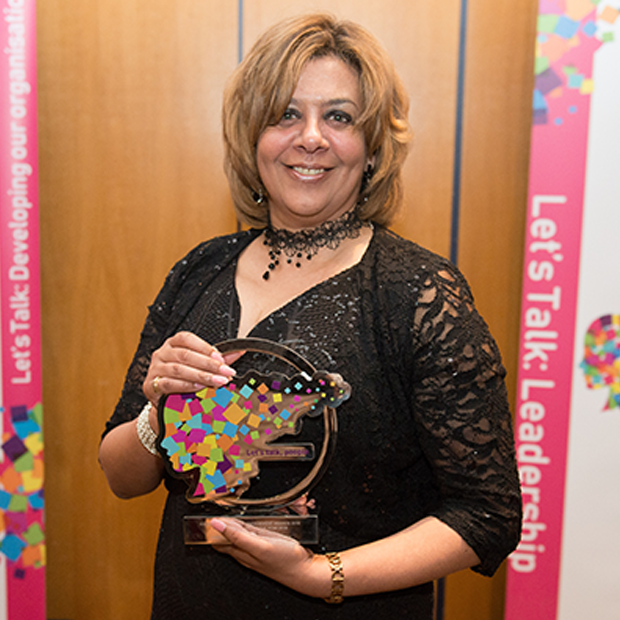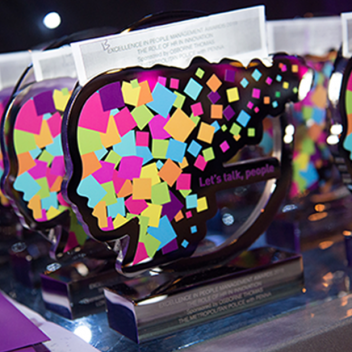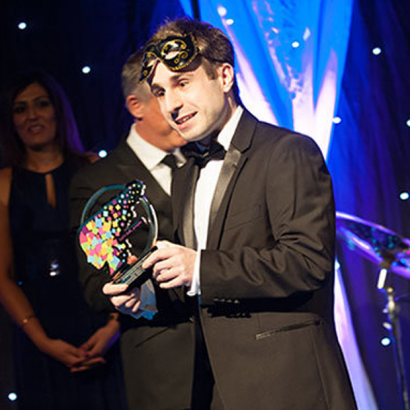 The PPMA (Public Services People Managers Association) travelled this year to Newcastle-Gateshead for its annual conference and much-anticipated Awards evening. Held 19 April, The Excellence in People Management Awards 2018 ceremony was hosted by Alistair Williams, Director of Sales and Marketing at Guardian Jobs, and attended by over three hundred delegates involved in the human resources and organisational development in the public sector. Consistent with last year, Special EFX manufactured the 23 awards, which perfectly emulate the organisation's distinctive 'Talking Head' logo.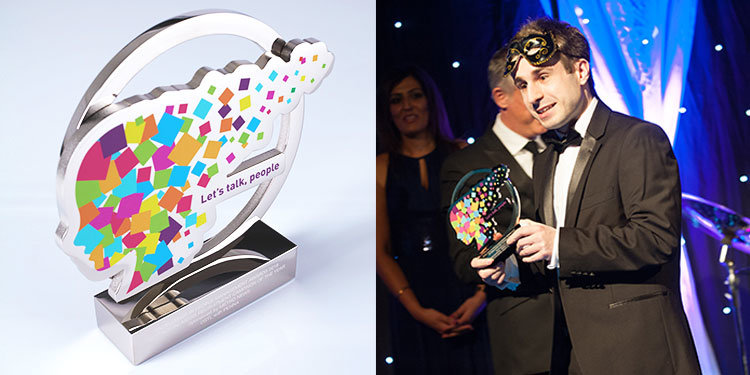 The trophy graphics fragments into a myriad of vibrant colours
The PPMA logo features the silhouette of a head, fragmented into a myriad of colourful pieces, which float out behind. The trophy design emulates this striking graphical device and is achieved by digitally printing the vibrantly coloured elements onto polished nickel plated aluminium. The resulting high-perceived-value trophies prove to be highly photogenic and ever-popular with the winners. This year these included London Borough Barking & Dagenham (Transforming the Working Environment), CAFCASS (Best Frontline Recruitment Campaign) and The Metropolitan Police via Penna (Role of HR & Innovation).
A spokesperson for PPMA, appreciates the service it receives from Special EFX. Incoming PPMA President, Karen Grave said: "The awards are hugely popular with our winners.  We value the design enormously as it encapsulates our Talking Head logo.  This is the third consecutive year we have used the design and we can safely say it will last us well into the future".