EFX's Website Inspires Clarriots Home Care Decision
Client News
27th February 2017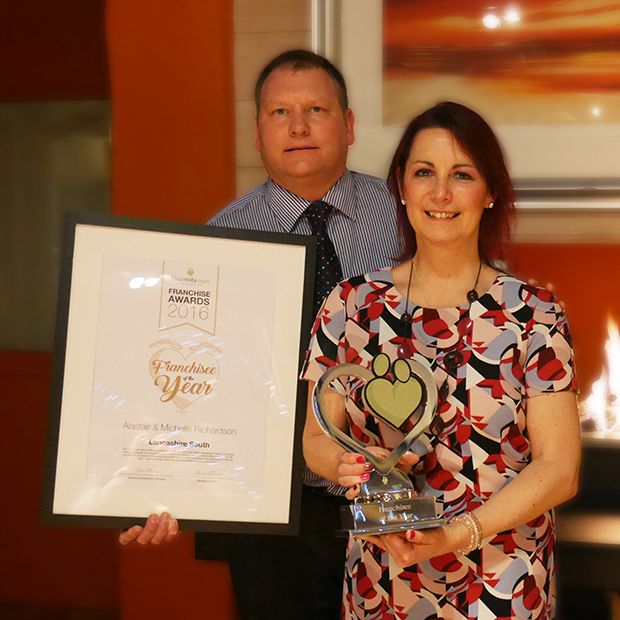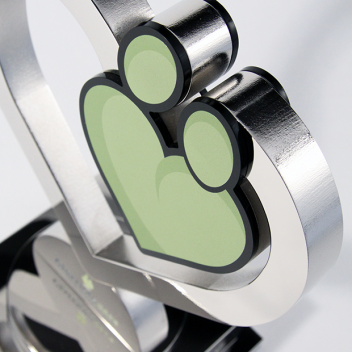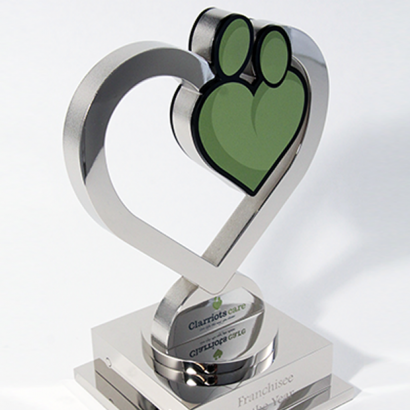 The EFX website is so inspirational, Clarriots Home Care reports that it convinced them to change their minds and commission an exclusive, custom-designed trophy rather than a simple, off-the-shelf design. "Originally we were going to present off-the-shelf trophies to our award winners but after seeing the work of EFX online we decided we wanted something unique for our most prestigious award. The process was easy, after a quick call, I explained my tight deadline and EFX were very efficient in creating two design options for us to choose from very quickly. After a slight design change we were excited to have the award produced. The award arrived in time, on the exact date specified and we are extremely happy with the final product. A great service from professionals who clearly understand the art of creating stunning bespoke trophies! Thanks EFX!"
Heart inspired perpetual trophy for first Clarriots Care Franchise Awards
The first ever Clarriots Care Franchise Awards have been established to celebrate the success of the Clarriots network and to provide an opportunity for franchisees to come together and share their experiences, recognise excellent performance, motivate and inspire the network to achieve even greater things in 2017.
The original brief for the trophy stated that the Franchisee of the Year Award should look striking in publicity photos and reflect the Clarriots Home Care brand. The EFX studio responded with a reversible, heart inspired design which was then produced in polished nickel plated aluminium and decorated in acrylic to mirror the brand palette. The three-tier plinth adds perceived value to this perpetual trophy and provides a suitable location for magnetic name plates for recording the winners' names in years to come.
The inaugural presentation took place at the Lea Marston Hotel, 16th February. The first ever winners of the Franchisee of the Year Awards were Alastair and Michelle Richardson from the Lancashire South office, recognised for their exceptional performance and dedication to the Clarriots Care brand during 2016.