EFX's Flexible Service Wins Thumbs Up
Client News
19th January 2021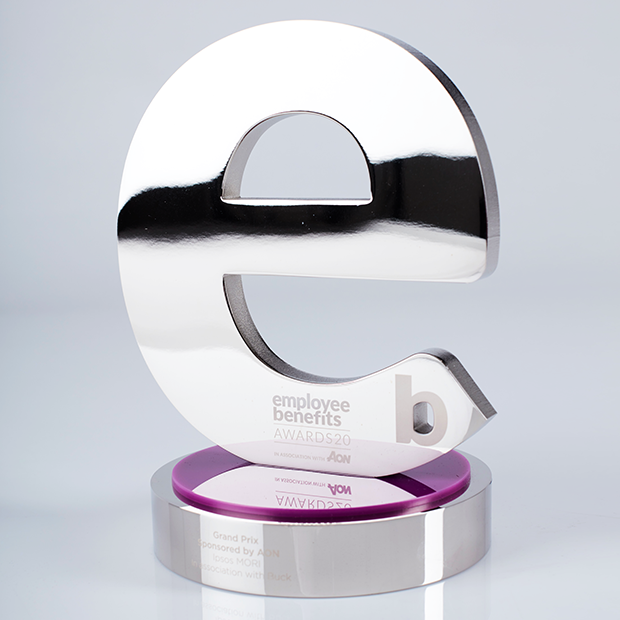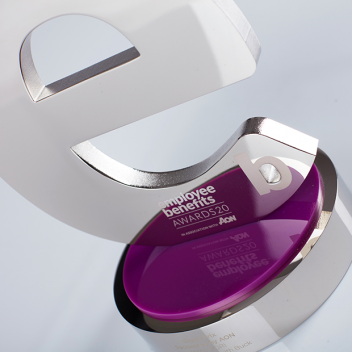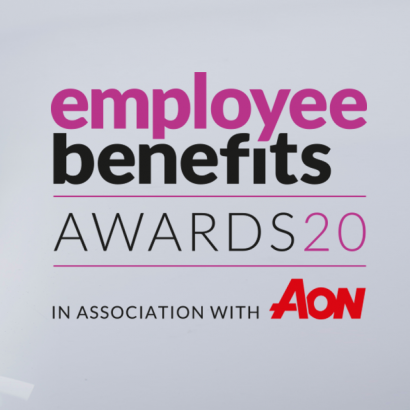 The sleek, smooth "E" of this year's Employee Benefits Awards gleams brightly and makes an unambiguous statement: "You are a winner". Manufactured in solid aluminium, expertly plated in polished nickel and then crisply engraved with the winner's details, each trophy reflects down on the contrasting, purple acrylic trim of the integral plinth.
For many clients, arriving at a design that ticks all the boxes on their wish-list is an enjoyable process. The organiser of this event is one such client: "EFX shared several design options with us very quickly which was great, they are extremely clear in communication and were helpful and flexible to suit our revised needs when pivoting the Awards from a live event to a virtual".
The 18th Employee benefits awards took place online 29th October. They celebrate the most innovative benefits strategies, inspiring teams and outstanding individuals in the industry. The roll-call of winners is impressive some 22 trophies in total were presented, including the Benefits Team of the Year, which was won by Travis Perkins.