EFX's Awards Honour Top US Entrepreneurs
Client News
30th January 2017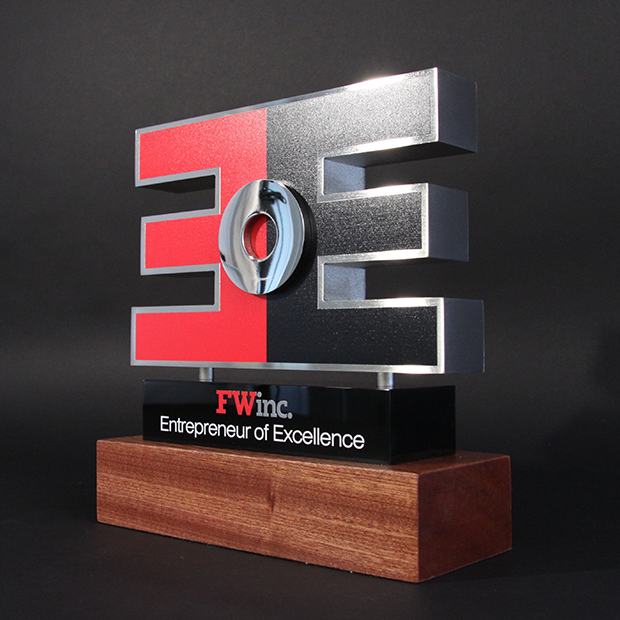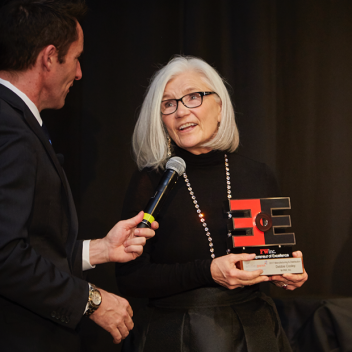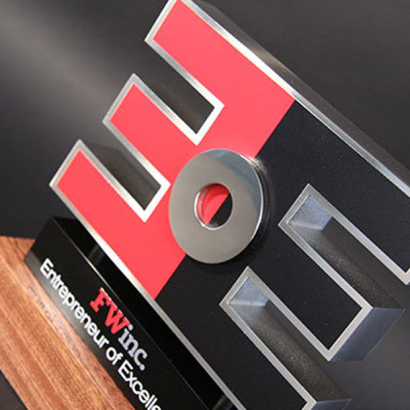 Fort Worth, Texas is one of the US's major cities. When the leading business magazine FW Inc decided to create the Entrepreneur of Excellence Awards (EOE) to showcase and honour outstanding entrepreneurs, it concluded that the trophies would be fundamental to the image and success of the event. The organisers started the search for a company which could offer exclusive and cool trophies for its business Awards and found Special EFX.
It turned out to be a fortuitous search on Google: "While EFX is across the pond with a seven-hour time difference, the folks at EFX were very responsive to our initial inquiry and stayed responsive during the entire process from initial design to final delivery.  We provided a complicated design that they were able to execute with precision."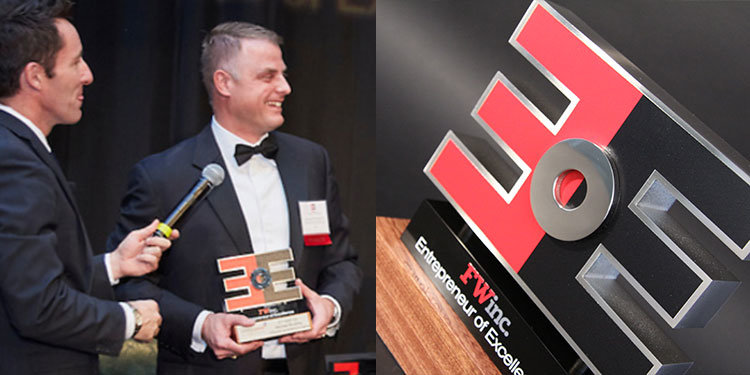 Trophies created excellent branding vehicle
Special EFX produced the business awards for EOE in brushed nickel plated aluminium which were digitally printed; each was mounted on a black acrylic plinth attached to a wooden base featuring a personalised and engraved winner's plate.
The first ever event to present these inaugural business awards was a resounding success. Some 360 executives attended, each paying $250, and celebrated the 30 finalists and ultimate winners at a black-tie dinner . The ten Award categories reflect the rich diversification of industry in the area including: Aviation, Energy & Natural Resources, Real Estate and Retail Services. Only companies with at least $1 million could qualify. So how did the trophies go down? "Our goal was to make this event the premier business event in the city, and the quality of the trophies was one of the first things we created and used to promote the event as not-your-standard-chicken-dinner-awards.'  The trophies were a big part of the event and we used them on all our branding."
Special EFX is delighted to have played a part at such a successful inaugural event in the world of business of Fort Worth.
Save
Save
Save
Save