EFX Trophy Up In Lights For HRH Queen Elizabeth Prize
Client News
10th December 2021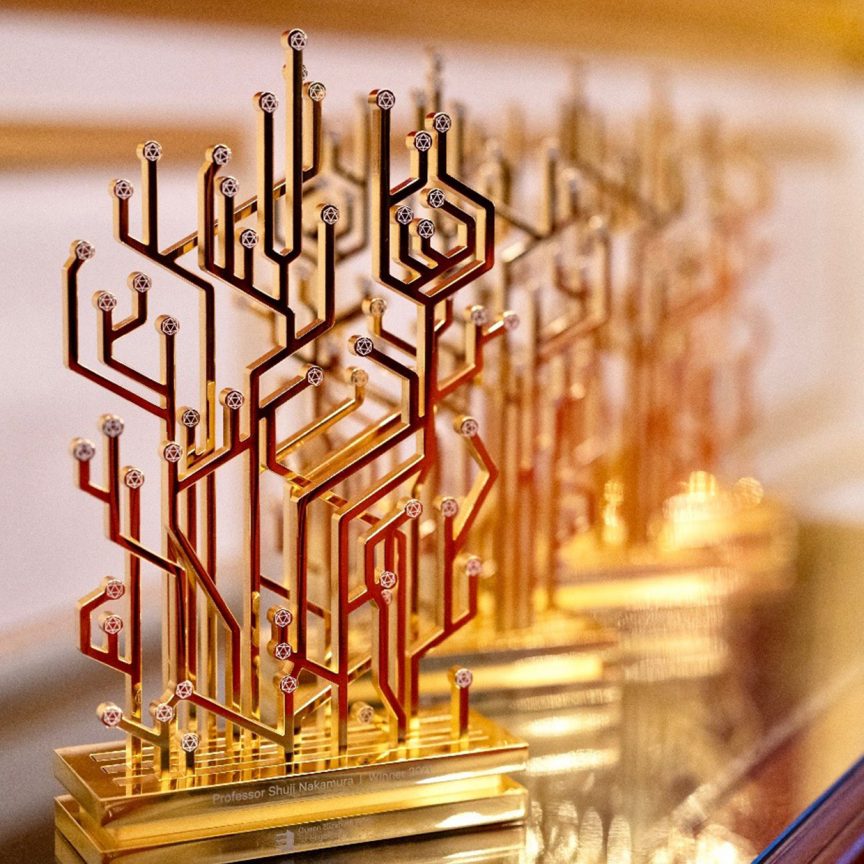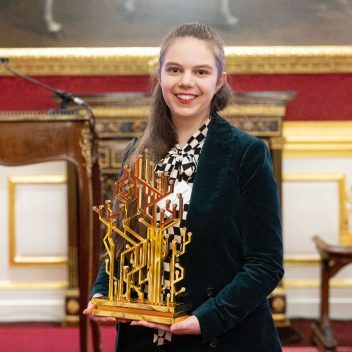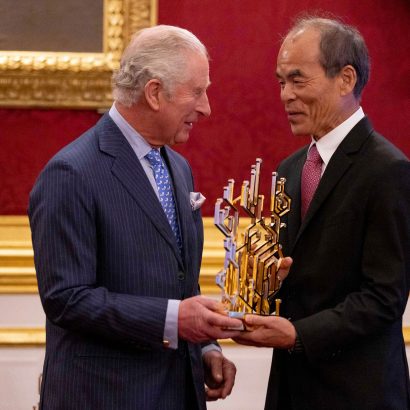 'Congratulations to the @QEPrize winners – a well deserved achievement!' – A retweet from Clarence House and what a moment for the EFX team. The 2021 QEPrize is awarded for the creation and development of LED lighting, which forms the basis of all solid state lighting technology.
On Wednesday this week, His Royal Highness The Prince of Wales presented the 2021 Queen Elizabeth Prize for Engineering to Shuji Nakamura, M. George Craford, Russell Dupuis, and Dr Kazuaki Takahashi (on behalf of the late Professor Isamu Akasaki) during a ceremony at St James's Palace.

The winners were recognised for not only for the global impact of LED and solid state lighting but also for the tremendous contribution the technology has made, and will continue to make, to reducing energy consumption and addressing climate change.
First awarded in 2013 in the name of Her Majesty The Queen, the QEPrize exists to celebrate ground-breaking innovation in engineering. The winners received a £1 million prize and an incredibly iconic trophy, created by EFX. The presentation of the trophy was a great success, and the trophy went down a treat with all involved!
Circuit Board Inspired Awards
His Royal Highness presented each winner with a bespoke gold trophy designed by the winner of the global 'Create the Trophy Competition', Hannah Goldsmith—a 21-year-old design student from the United Kingdom. Hannah's design draws inspiration from the circuit boards on which much of electronic engineering is done.
EFX brought the design to life in a triple layered luxury 24ct gold plated solid aluminium award and engraved detailing. Liz, one of our designers, had an exciting zoom meeting with the client and the trophy creator whose trophy design was picked to be manufactured.
Lord Browne of Madingley Chairman of the Queen Elizabeth Prize for Engineering Foundation summed it up perfectly for us – "This year's Prize winners have not only helped humanity to achieve a greater degree of mastery over the environment, they have enabled us to do so in a sustainable way. They have created a product which we now take for granted, but which will play a major role in ensuring that humanity can live in harmony with nature for many more centuries to come."