EFX Trophy Maker Conceives Six Circuit Le Mans Cup Championship Trophies
Client News
26th November 2019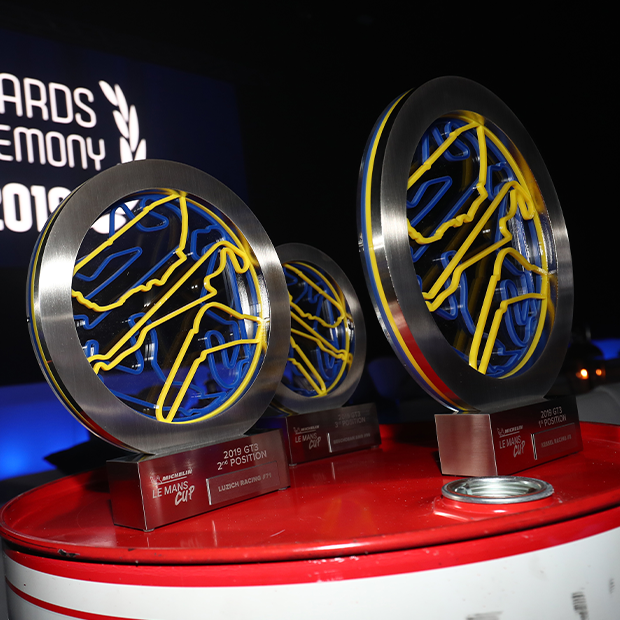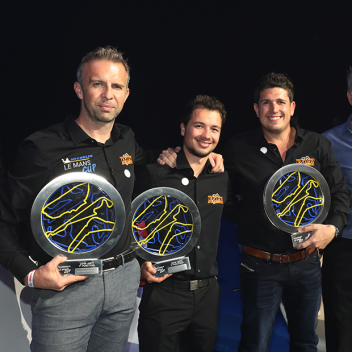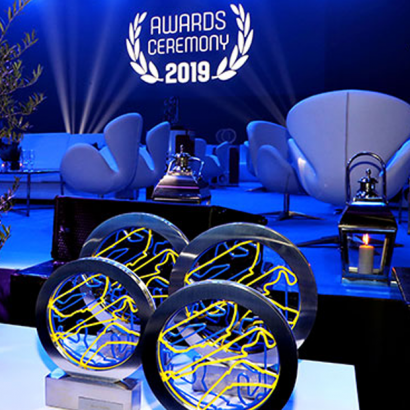 In the world of motorsports, everyone has heard of The 24 Hours of Le Mans. Acclaimed as one of the most prestigious automobile races in the world, it has a certain kudos and aura about it that stirs those enthralled by endurance racing. The organisers Automobile Club de l'Ouest has successfully grown the event and its following by adding the Le Mans Cup for the sports-prototype categories of LMP3 and GT3 racing cars. As a world-leading trophy maker for high profile sporting events, EFX was delighted to be invited to put forward and then have accepted trophy design concepts for the 2019 Le Mans Cup Championships.
The project started with the client's brief; this was followed by a meeting, aptly held at Silverstone, that Melanie and Ella from the EFX account team attended. Both appreciated meeting the organisers for such a high-profile commission and found the comments about the initial designs instructive. On the day, examples of EFX's custom-made trophies were also presented and various finishes and effects considered. Both EFX's design ideas and its manufacturing quality were well-received and the project became reality.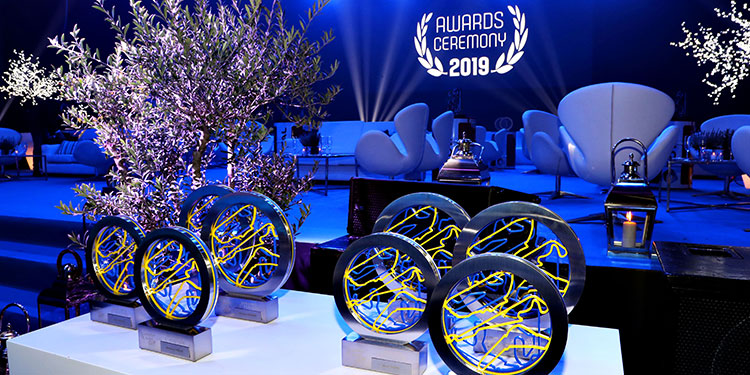 Profiled acrylic detailing and brushed nickel finish
The Le Mans Cup trophies were presented to the ultimate winning teams and drivers at the end of six race season, which this year took place at circuits in France, Italy, Spain, Belgium and Portugal. The championship culminated at the Portimão circuit, on the Algarve, 25-27 October. In terms of looks, the organisers wanted something different, which ideally would encompass all six circuits. The EFX design team came up with a trophy that incorporates the six track outlines, in a unique and lasting souvenir of the 2019 championship. Achieved using profiled acrylic for added visual quality, the circuit design stands out, framed by the sleek, brushed nickel plated aluminium frame. The plinth is enhanced with polydome printing technology to ensure all views of the trophy are equally strong.
The trophies went down well with EFX's client: "The trophies made by EFX represented our championship well, with all the tracks we have been to this season and the colours of our main partners Michelin. Our champions were very glad to receive such a trophy that they will be able to exhibit proudly in their home or office."
The Championship proved to be a crowd-pleaser throughout. Kessel was the emphatic team winner of the GT3 series, scoring 130 points, followed by Luzich Racing with third place going to Beechdean AMR. In the LMP3 category, the team prize went to DKR Engineering and its drivers, with Lanan Racing and Nielsen Racing taking second and third positions respectively.
Presentation photos credited to JEP/LMC