EFX Design Studio Doubles Capacity
EFX News
5th November 2013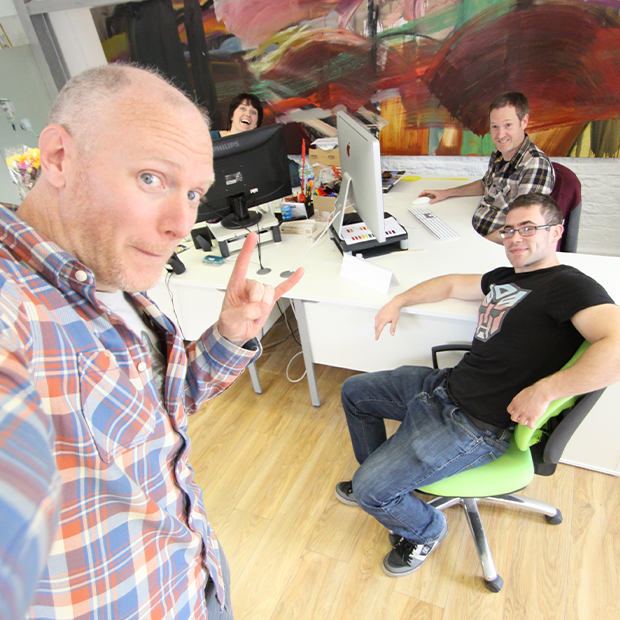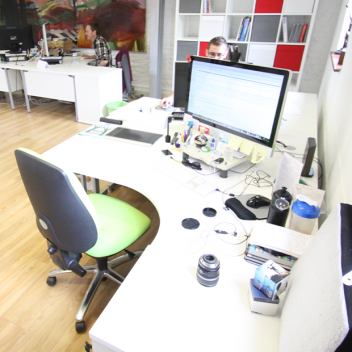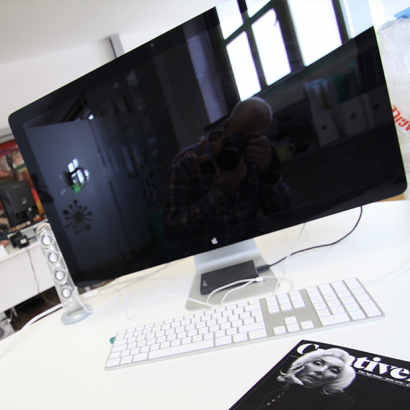 Bespoke awards and trophies invariably start out with an original design idea and those tend to come out of our EFX design studio.  Not that the rest of us in the account handling team don't chip in, but once we have a brief and the clock is ticking, it really  is a job for the professionals.  So, we are delighted to welcome on board two additional graphic and print experts – Richard and Darren, who are working with Liz and Holly in the EFX design studio, which is on the same site as manufacturing workshops.
EFX design studio adds new talents
Darren has 25 years' experience in the print world. This is particularly useful given the sophisticated graphics we print in-house on metals, acrylic, woods and plastics. Darren's only just joined us in the last few weeks and is getting to grips with our manufacturing capabilities. He admits the waterjet cutting machine, which effortlessly slices through metal, both amazes and baffles him and is also a little nonplussed by the amount of 'rounds of drinks' we all consume in the office… Maybe that accounts for our sparkling output!
Richard has a graphic design and web background and is a whizz at social media.  When not tweeting and working on the EFX Facebook page, he is proving a natural at designing awards and trophies and already has a number of completed projects, including a striking acrylic and metal award for Arbonne.
Welcome on board guys!