EFX Sponsored Event Awards 2013 Won byIn the Zone Training Exhibition
Client News
16th October 2013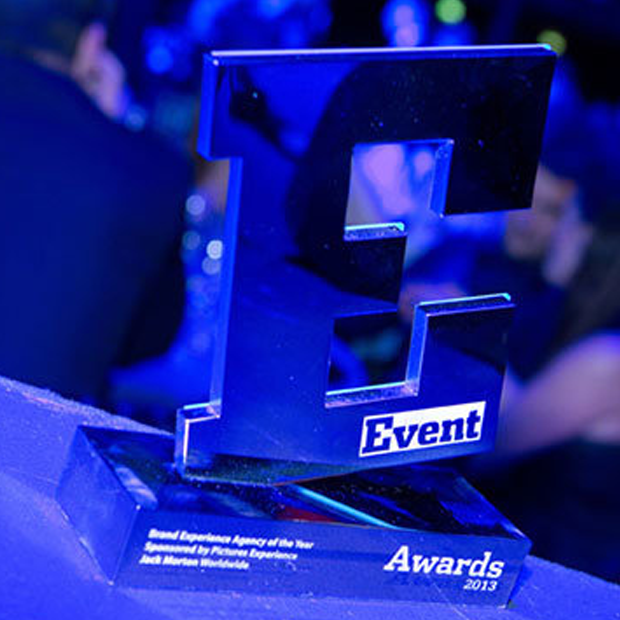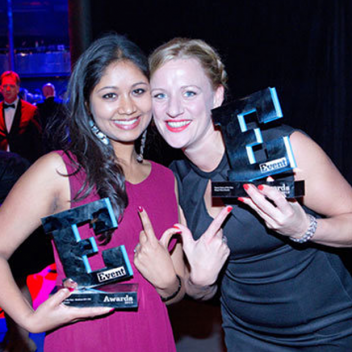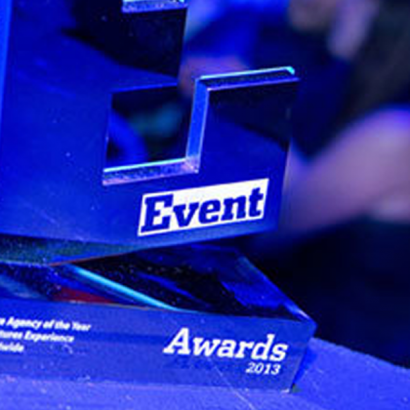 The Event Awards 2013 were a reminder of just how creative many of the live events had been, surrounding the London Olympics. These prestigious Awards were presented last week, Friday 4th October, at The Roundhouse. EFX Awards & Trophies sponsored the Creative Event of the Year category, which was won by the In the Zone Training Exhibition for the Wellcome Trust, delivered by At-Bristol Science Centre.
In the Zone was an education initiative in the form of a pop-up exhibition; it revealed the science behind becoming an Olympic or Paralympic athlete. Team members Dan Bird, Andy Coco and Amanda Kerin attended the Event Awards and collected their trophy.
Congratulations from EFX Awards & Trophies to all those involved!
The Event Awards 2013 EFX designed and made 
We also designed and made all the silver and gold awards for the occasion. The silver category winners each received a trophy featuring a highly polished metal 'E', decorated with an off-set, blue, acrylic shadow and individually engraved.
Apart from the In the Zone event, other silver winners included the Top Gear Festival 2012 voted Best International Event, the Olympic Torch Relay Celebration voted Best Outdoor Event and Make it in Great Britain, which won the Best Exhibition category.
Grand Prix award won by Smart Hospitality
The one and only Grand Prix winner received a gold version of the Event trophy − Smart Hospitality also won the Caterer of the Year award on the same evening. Like many of the winners Smart had an Olympic story, having provided the catering for a mix of major private and corporate events, including the Olympic Hospitality Centre at London 2012.
Treasured trophies!