EFX Plaques Honour The Royal Albert Hall Stars
Client News
18th September 2018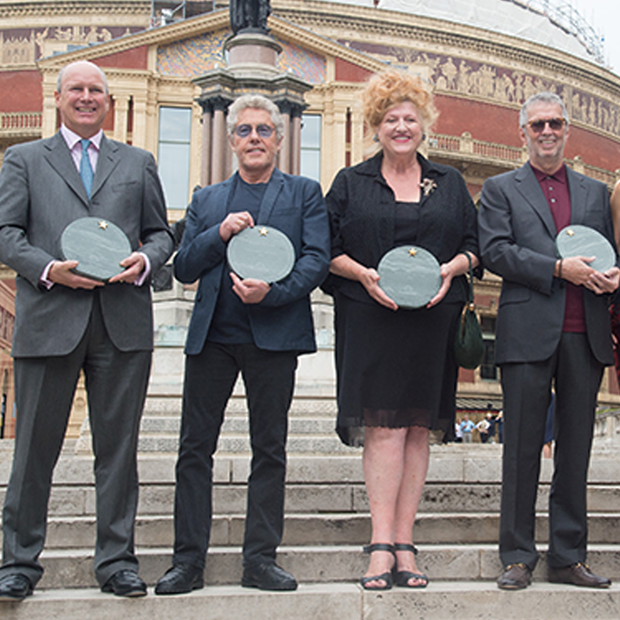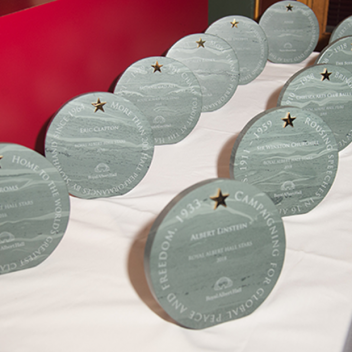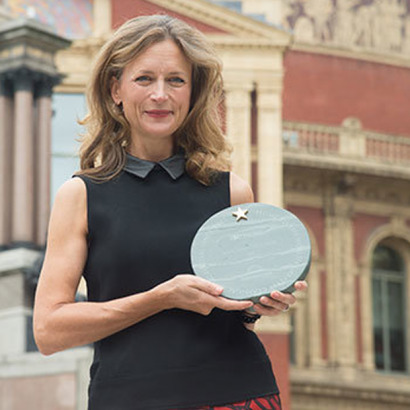 Visitors to the Royal Albert Hall will find there is now a trail of hand-carved and inlaid paving stones, under the canopy around the outside of the Hall. Named the Royal Albert Hall Stars, they honour selected performers and entities of special historic importance to the famous venue. Amongst the first names to be embedded underfoot and who attended a dedication ceremony were Roger Daltrey, Eric Clapton and relatives of Sir Winston Churchill and Muhammad Ali. Special EFX designed and made souvenir plaques for the occasion, likewise engraved and inlaid.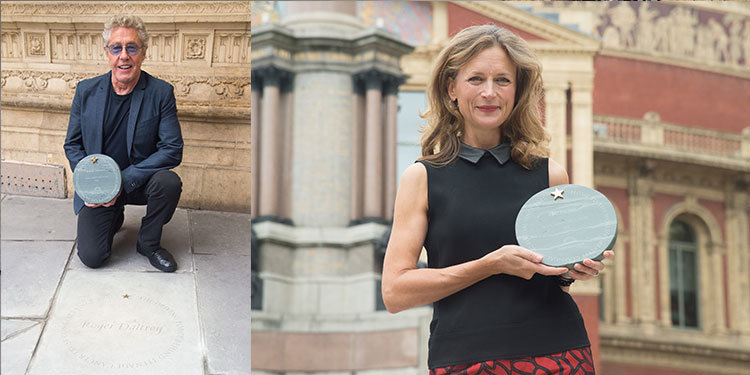 The inaugural 11 stars were unveiled on 4 September 2018, as part of the build-up to the Royal Albert Hall's 150th anniversary celebrations in 2021. The first names comprise a mix of celebrities who have performed at the Hall, and significant institutions associated with the Hall, including the Suffragettes and the BBC Proms. More Stars will be added in future years.
The perfect visual for a successful press launch
Each carved stone is inlaid with a small brass star, which will become ever shinier the more it is worn. Special EFX was asked to produce souvenir gifts in-keeping for the event, and produced circular plaques made from green Lakeland slate, each inlaid with a gold-plated star and laser engraved with commemorative text.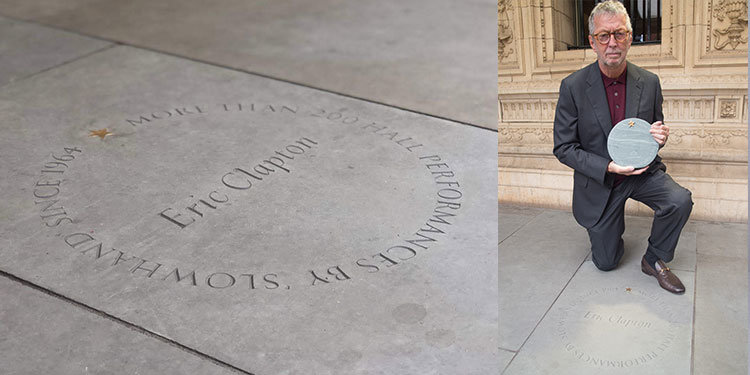 A spokesperson for the Royal Albert Hall commented: "We were thrilled to be able to unveil the first 11 Royal Albert Hall Stars, recognising the unrivalled place that the venue holds in Britain's social and cultural life – and the people and groups who have made it that way. We wanted to give each recipient something that reflected the weight of their cultural impact, as well as the visual style of the stars themselves. These beautifully-made plaques were really well received, and provided the perfect visual for a successful press launch."