EFX Meets King of the Castle and Licenseeof the Year
Client News
18th July 2017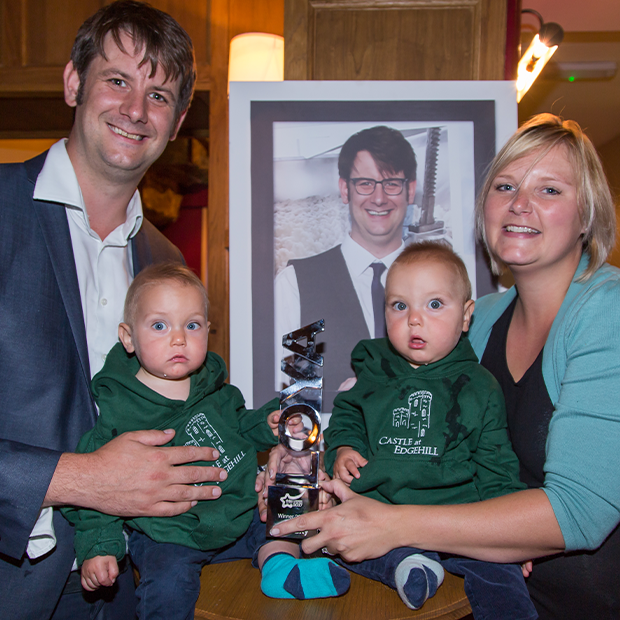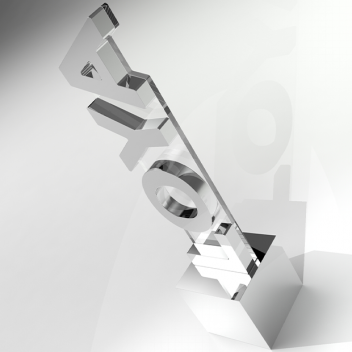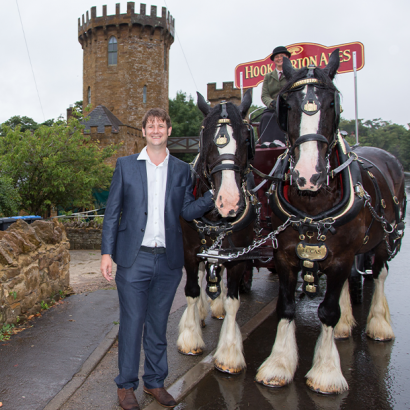 Mark Higgs who runs The Castle at Edgehill, near Banbury, has been named as Licensee of the Year 2017. Special EFX was fortunate to not only design and make the trophy but Mark kindly invited us to attend the celebratory press event too.
Tuesday evening was wet and chilly but the atmosphere in The Castle was welcoming and buzzing. A smiling Mark was there to greet us, his trophy proudly standing on the mantelpiece in the front lounge. Claire, his business partner and wife was also there along with their one-year old twins, who stole the limelight!
The Licensee of the Year award, run by the British Institute of Inkeeping (BII), is one of the toughest and most prestigious competitions in the licensed trade. This year saw a record number of more than 200 entries.
Mark is delighted, if not amazed, to have won such a coveted award: "Previously, I've only ever won a trophy for under 12's football and the odd glass cup for golf, but this is superb – I think it is absolutely beautiful". He also admitted that he was really looking forward to the 'European Study Trip to Amsterdam' element of the prize, sponsored by Heineken!
 
Family-run EFX suits BII
The trophy is stylish and sleek; it is manufactured in acrylic with polished nickel plated lettering and the inscription laser-engraved on a magnetic plate. A spokesperson for the BII explained: "A colleague recommended EFX to me and as the BII likes to support small, family-run businesses, EFX seemed a perfect match. Shelley immediately understood what we wanted, came up with a great design and the whole process was absolutely painless".
The route to becoming Licensee of the Year is multi-staged and tough. Mark explained that Hook Norton, the brewery which owns The Castle, entered him. He completed the lengthy application, including full accounts, and was then visited by a mystery guest before making it through to the semi-finals. Two judges from the BII stayed over-night at The Castle and interviewed Mark for around four hours about the business and his plans. Successfully through to the finals, he was then up against five other licensees in what he described as an 'Apprentice-like' interview, at which he had to present his plans for the business and demonstrate his business skills. "I've never done any public presentations before, but loved it" he enthused.
Mark and his wife Claire took over The Castle at the end of 2013. Following major refurbishments, they have turned it into a popular destination restaurant, with the most fabulous views down over the historical battle site of Edgehill, 4* bijou hotel and friendly local pub.
We left The Castle just as Hook Norton's delivery dray horses rolled up to join in the celebrations. What a fabulous sight!
Save
Save