EFX Delivers Style & Sustainability for Mainstreet Partners
Client News
26th March 2021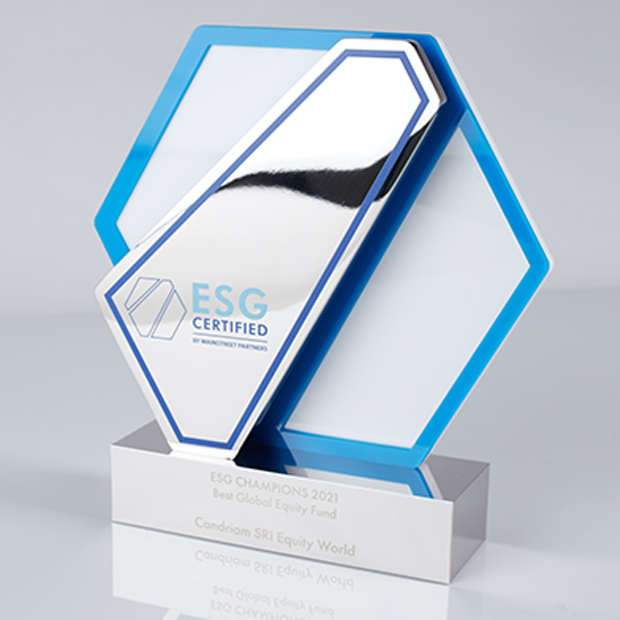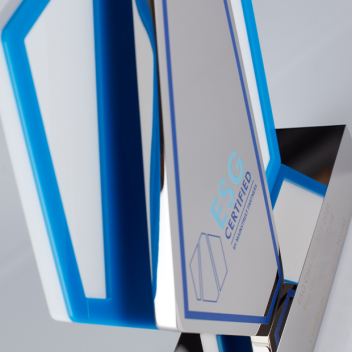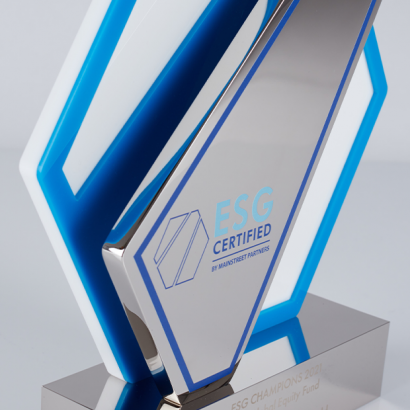 London-based Mainstreet Partners provides ESG (Environmental, Social and Governance) advisory and portfolio analytics services. Established in 2008, the company has recently announced its first ever ESG Champions, honouring the winners with trophies designed and manufactured to match its no-compromise, green credentials.
The company prides itself on pushing the boundaries of sustainable investing without compromising its missions to combine social, environmental and financial results. When it came to commissioning the awards to honour its first ever ESG winners, Mainstreet Partners was likewise looking for a supplier able to meet its exacting sustainable values without compromising the aesthetics.
Sustainable green awards using recycled materials
The EFX studio deftly interpreted the Mainstreet Partners logo as a striking three-dimensional trophy depicted in a fusion of 100% recycled acrylic and 79% recycled aluminium. The logo is achieved in three sections and mounted on an engraved plinth, creating a powerful presence.
Eleonora Cugini for Mainstreet Partners commented: "We were very impressed with EFX. They understood immediately the importance of our sustainability needs in terms of production and developed a striking design based on our logo. The final trophies were excellent in terms of quality and delivery and we have received great feedback from the final recipients."
EFX's commitment to sustainability is fundamental at its production site, near Stratford-upon-Avon. The company constantly strives to reduce its environmental impact, despite the complexities of operating a production site dedicated to bespoke and exclusive products, with investment in a major waste water treatment plant and solar energy being particularly instrumental.