EFX Delivers Rebranded Trophies for LexisNexis Legal & Professional Awards
Client News
9th April 2018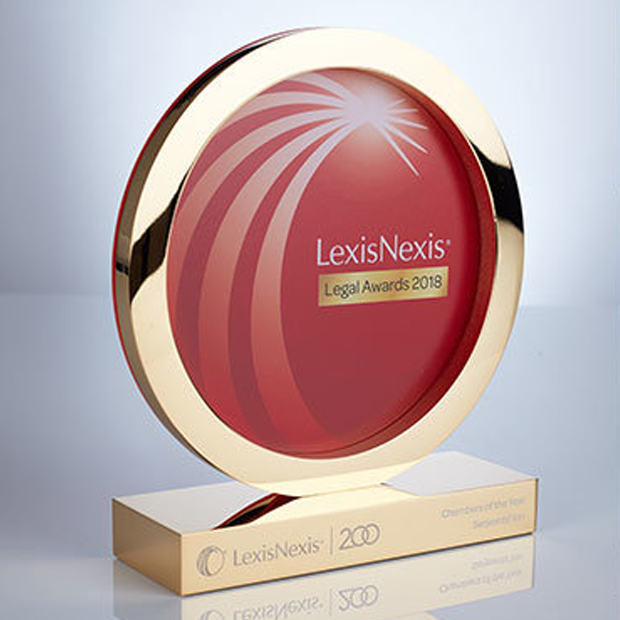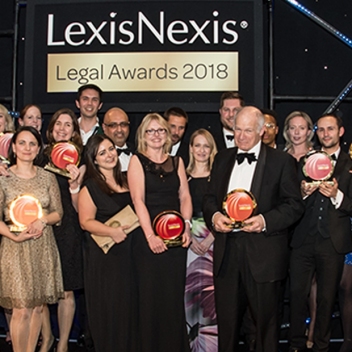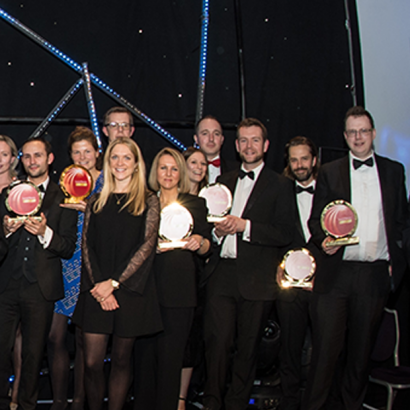 LexisNexis Legal & Professional has recently celebrated its bicentenary and launched a new logo and branding strategy. As an acclaimed global provider of legal, regulatory and business information, the company is a vital support to legal professionals the world over. In 2013, it established the LexisNexis Legal Awards and this year commissioned Special EFX to take a fresh look at the design of the trophies and to reflect its new logo.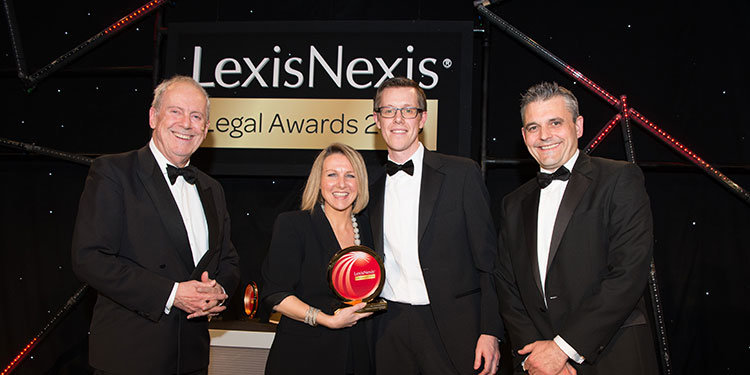 Gold-plated digitally branded trophies
The Awards were held 15th March at the Sheraton Grand London Park Lane hotel and hosted by Gyles Brandreth. Sixteen awards were presented on the night, including the Pro Bono Award, Award for Customer Focus, Law Firm of the Year and Legal Personality of the Year. The contemporary-styled, new trophy design features a gold plated, 13mm deep, aluminium frame, which gives focus to the new logo, digitally printed logo on red acrylic. Each stands on a laser engraved, complementing plinth. Judging by the reaction of many of the winners on the night, winning and receiving these awards ranked highly on their special achievements of 2018.
An organiser for the event explained: "The new trophy needed to reinforce our new branding and be immediately recognisable as such. EFX produced a trophy that was elegant but also had that wow factor and stood out on the night".
The event was attended by over 250 lawyers and raised funds for the International Law Book facility that has sent over 51,000 text books to more than 180 not-for-profit organisations around the world, since its inception.