EFX Creates Top Football Supporters' Awards
Client News
17th December 2018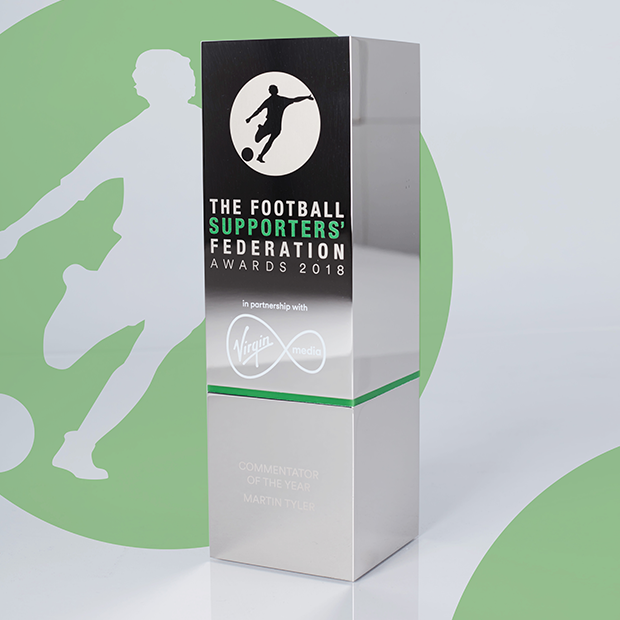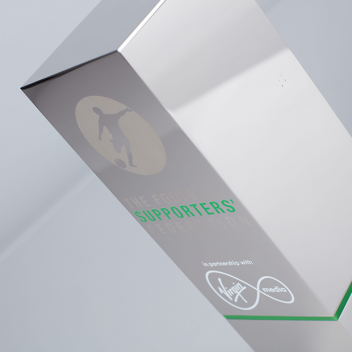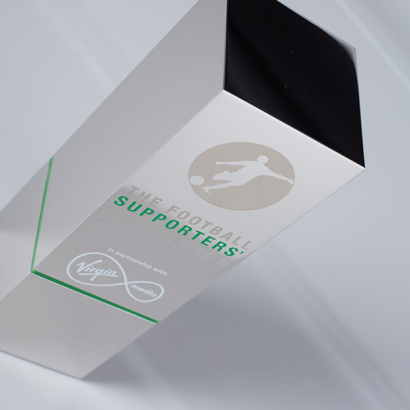 Special EFX has recently completed a commission to make the trophies for The Football Supporters' Federation Awards 2018. As a sport that attracts widespread devotion and loyalty from its fans, these Awards enjoy considerable importance amongst not only the players but the media and clubs alike and are the largest supporter-led awards in the UK. The trophies needed to reflect the prestige of the event and the EFX Design Studio suggested a strong, tower-shaped style in a mirror-finish, accented with contrasting green acrylic and decorated with laser engraving.
The black-tie event took place December 3 at The Pavilion at the Tower of London. Ten of the fifteen awards presented were decided by a public vote, including Men's Player of the Year, won by Mohamed Salah of Liverpool, and Women's Player of the Year, won by Beth Mead of Arsenal. Salah is popular not only for his football skills on the pitch but also the support he gives to communities in need back in his native Egypt, helping to fund gyms, schools and academies.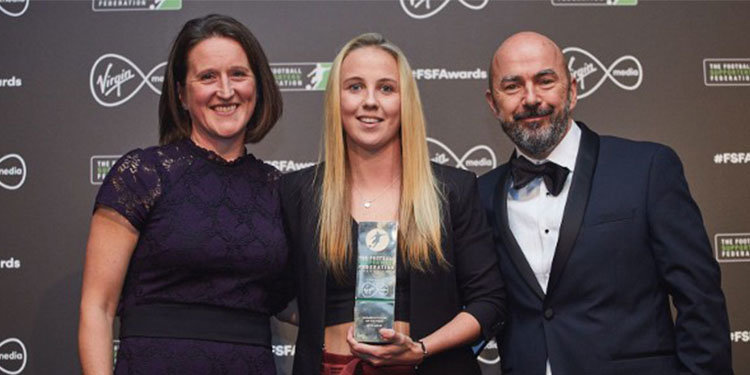 The Guardian was likewise in celebratory mood, scooping three Awards on the night for Newspaper of the Year, Football Writer of the Year won by Guardian sports writer Barney Ronay and Podcast of the Year (Football Weekly).
Digital printing and laser engraving on mirror-finish
The exclusive awards, manufactured by EFX, are made in solid aluminium and nickel-plated to produce a mirror-finish and the design is sliced through with a contrasting layer of vivid green acrylic. The Football Supporters' Federation logo is laser engraved, whilst the Virgin logo is achieved with high-quality digital printing.