EFX Adds Pinch of Zest to Food Writers Awards
Client News
12th July 2019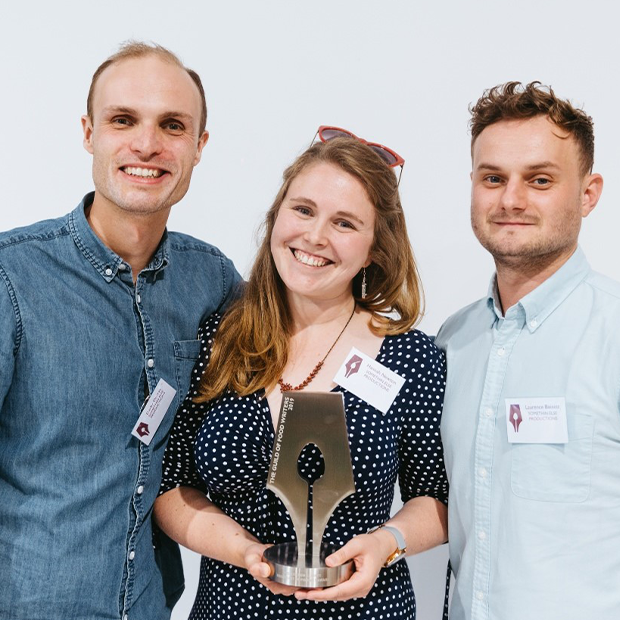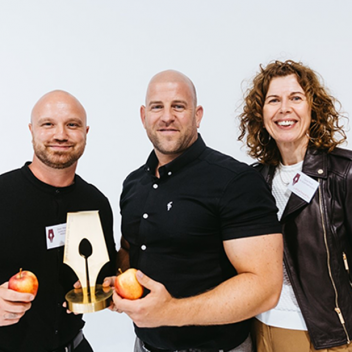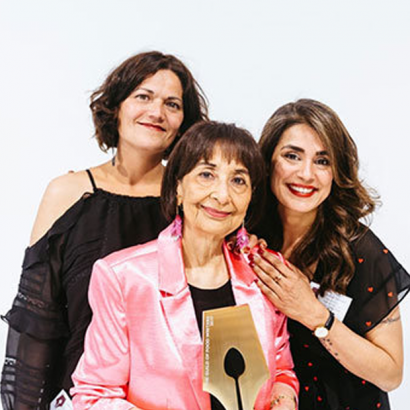 The Guild of Food Writers has recently honoured Madhur Jaffrey with its golden Lifetime Achievement Award 2019. Whilst the proliferation of career food writers may seem a relatively recent phenomenon, especially with the impact of social media, the timely recognition of Jaffrey, aged 86, reminds us that it is a well-established literary field which successfully keeps re-inventing itself.
Interestingly, in an era when veganism has become a lifestyle trend, Jaffrey's recipes and cookbooks are as topical and inspirational as ever. Having taught 1960s Britain how to cook Indian food, she is now teaching the baby-boomers' children and grand-children.  The Award is all the more coveted given the talented members list of food writers and broadcasters that make up The Guild of Food Writers membership.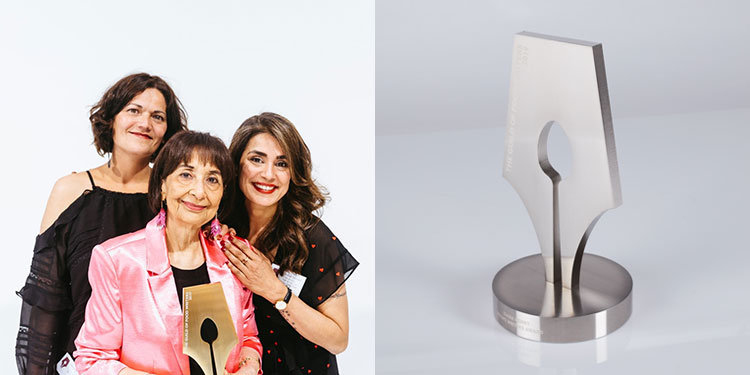 A new design to modernise Food Writers Awards
Special EFX was asked by the organisers of the event to refresh and modernise the trophy design for this the 22nd year of the event, and the EFX design team presented a choice of options to the Board. The selected design features the Guild's utensil inspired logo, pierced through solid aluminium and then nickel plated in an up-to-the-minute brushed nickel finish for the category winners. The graphics reinforce the contemporary appearance, engraved vertically up the edge.
The Awards took place at Studio Spaces, 27 June. Amongst the talented winners were Maryam Sinaiee (First Book Award), Rowley Leigh (General Cookbook Award), Bee Wilson (Investigative Food Work Award) and Zeren Wilson (Food Blog & Social Media).