Clear Flush for Dwaine Pipe at Masters of Marketing
Client News
2nd November 2017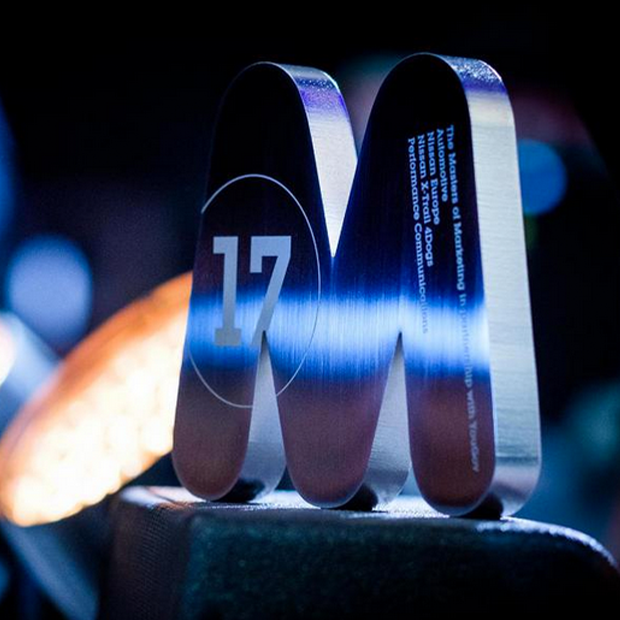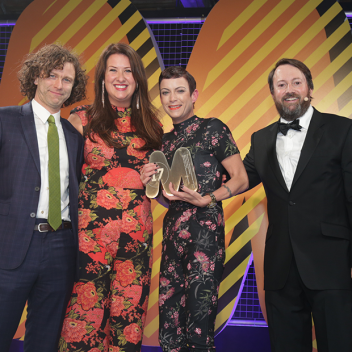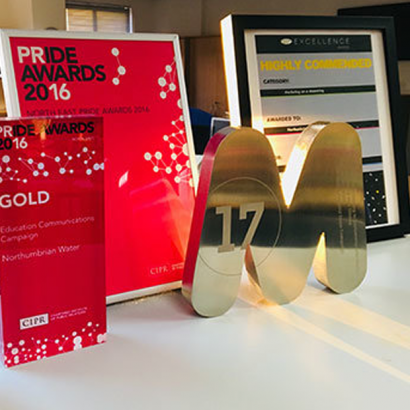 Dwaine Pipe lives and breathes drains! In fact, he has completely transformed the contents of drains and sewers in the Northumbrian Water area and in the process won the Telecoms, Energy and Utilities category at the Masters of Marketing Awards 2017. I was delighted to see the astonished faces of Sam Lincoln, Marketing Executive and manager of the campaign Love your Drain and Jennie Collingwood, Marketing Manager at Northumbrian Water, when they went up to receive their prize and came back to the table we were sharing at the event. All the more so as Special EFX designed and manufactured the impressive trophies.
Dwaine Pipe smashes targets
Dwaine turns out to be quite a character and the star of the in-house campaign Love your Drain. The initial aim of the campaign was to reduce blockages by 10-20% but Dwaine is on a crest of a wave and has reduced them by 46% to date. His talents know no limits – he is the star of a Smartphone game that sees him dashing through sewers collecting the good stuff and dodging the bad, appears in videos, posters, carol concerts and public events and even has his own catchy jingle:
Oh dear, oh dear. What can be wrong?
Dwaine Pipe's got a fever and his breath's begun to pong
He looks more green than ever before
His eyes are glazed and dull
His tongue is dry and lifeless
The only thing that should be flushed down the loo is toilet paper, pee and poo.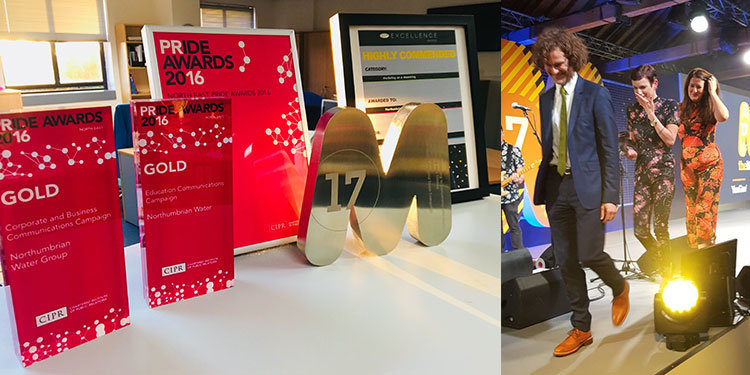 Win raises internal and national profile
Marketing Executive, Sam Lincoln explains what it means to win such an accolade. "To be shortlisted initially was amazing as this award was a national, prestigious one and for the campaign work to be judged by marketing peers to be of such a high standard made myself and my team really proud. It's great for raising the marketing teams profile within the company and also for showcasing Northumbrian Water's work at a national level amongst some of the biggest names and brands in the country. We were shortlisted alongside Virgin Media Broadband and BT, and I didn't really think we'd get anywhere so to win was just mind blowing! Also, this campaign was in-house and comes from a small team and most of the other winners on the night where large agencies, so it's fantastic to know our work is up there with the big guys!"
In fact, the campaign is feted by many, including picking up a silver at the Summit Marketing Effectiveness Awards (Education Campaign) and highly commended at the Marketing Society Excellence Awards.
The trophy now stands in the marketing department, which has certainly raised the department's profile at Northumbrian Water. "My manager was there on the night and I think she screamed louder than me when we won! My team were really pleased and we've had congratulations messages from so many people, including from the Chief Executive. The win has been shared through internal comms across the company so again, it's great for marketing to be recognised by our 3,000 colleagues as an award winning team."