Darcy Sniffs Out Star Trophy after 60 Foot Fall
Client News
21st December 2016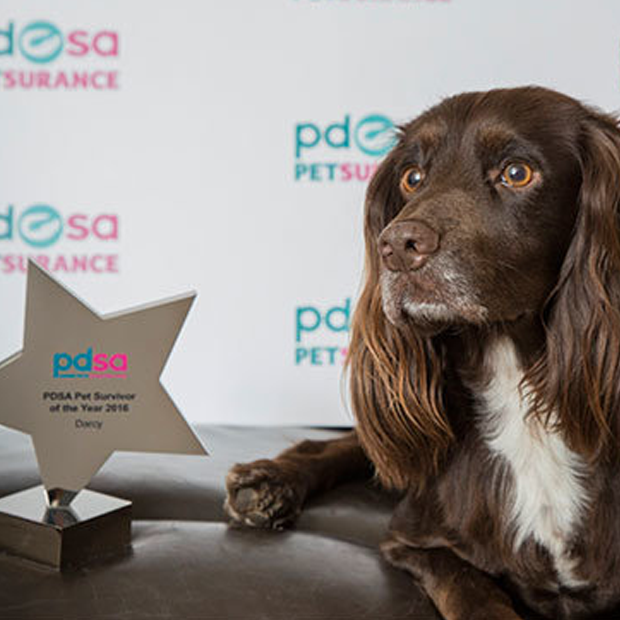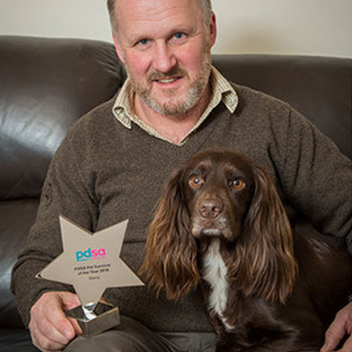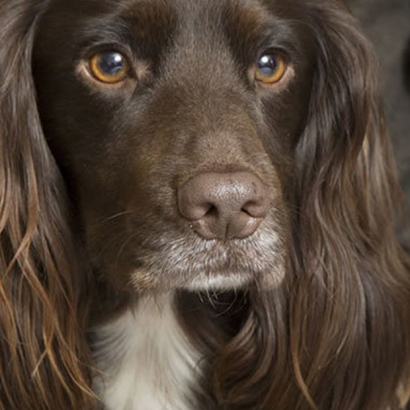 There is often a friendly canine welcome to anyone who visits the EFX works at its idyllic, rural location. Melanie, one of EFX's Directors, in particular has a soft spot for all dogs and can be seen walking hers most lunch breaks. Hence, an urgent request from the PDSA pet charity for a trophy for Darcy, this adorable cocker spaniel, immediately tugged at her heart strings and the wheels were set in motion to create the PDSA Pet Survivor 2016 award.
Darcy voted PDSA pet survivor and wins star trophy
Two-year-old Darcy's amazing survival story started with a walk with her owner at Glascarnoch Dam in the Highlands. However, she decided to leap over a wall which turned out to have a 60 foot drop on the other side. Her injuries were terrible, including internal organ damage, a fractured pelvis and shattered back leg. Her saviour was the vet's practice at Conon Bridge where she underwent complex and extensive surgery, remedial treatments and tons of TLC. She is now back running around outside again, tail wagging madly and has been voted PDSA Pet Survivor 2016.
The PDSA is the UK's leading pet charity, providing people in need with free vet services to their sick and injured animals and promoting responsible pet ownership.
Darcy's owner Gordon Lyon said: "Darcy has come through such a traumatic experience, and our huge thanks go to all the people, too numerous to mention, who have helped her along the way. We're beyond delighted that she has now won such a prestigious award, particularly against such worthy competition. Other finalists included Arthur the cat which dragged itself home entangled with a rusty animal trap and Dobby the ferret which survived the trauma of being shaken by a large dog, suffering a ruptured spleen and developing peritonitis.
The intrepid Darcy and her much-relieved Gordon are shown here with the EFX made nickel plated aluminium star trophy, mirror finished and digitally printed. Let's hope both enjoy many tranquil walks together in 2017.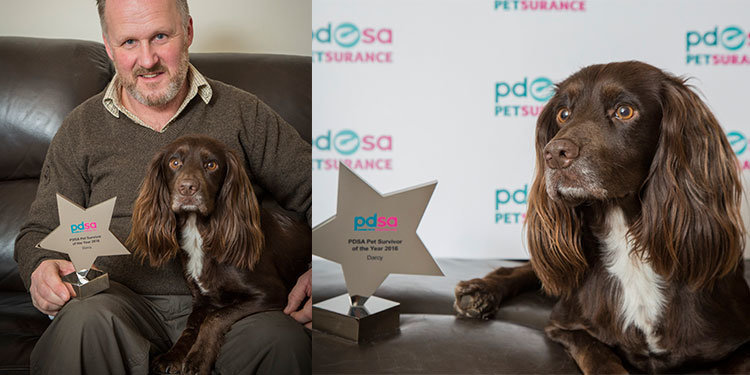 Save