Custom Engraved Trophy Pops at the Hull Fair
Client News
25th October 2019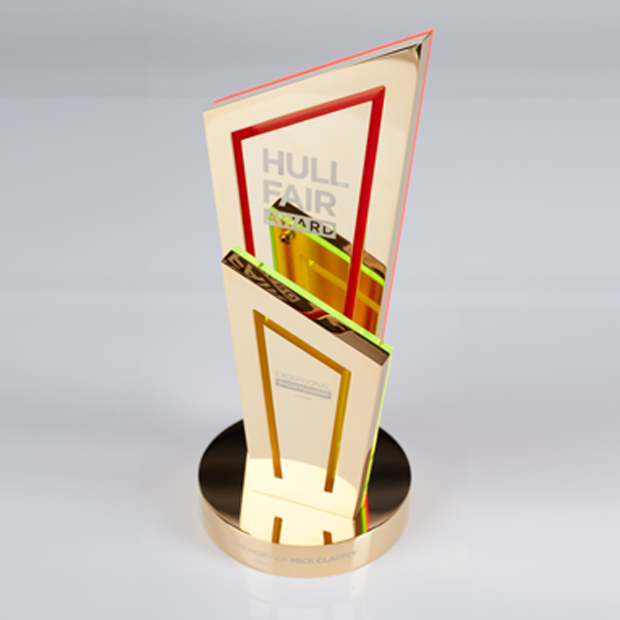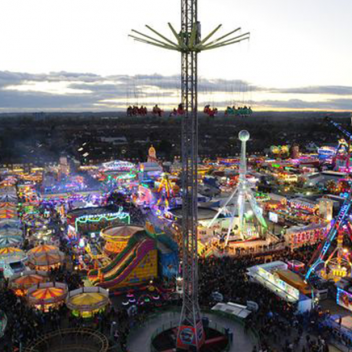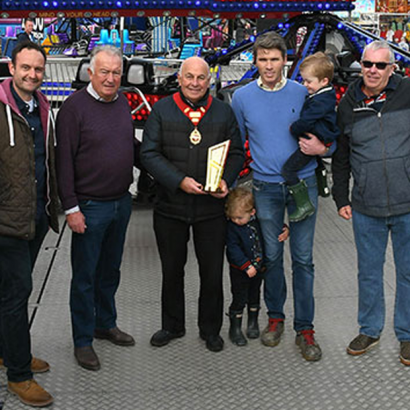 The fun of the fair is for some a life-time calling. Not unique to the UK, there are enthusiasts around the globe who love travelling fairs and like to support this ancient vocation. Some 750 are members of The Fairground Association of Great Britain (FAGB), an organisation which champions the world of fairgrounds and showmen. At the Hull Fair earlier in October, a special presentation of a custom engraved trophy, named the Mick Claffey Award for Exceptional Showmanship was made for the very first time. The unique event both honoured the first winners, W Crow & Son Amusements, and the late Mick Claffey, the much-appreciated ex-Vice Chairman of the FAGB.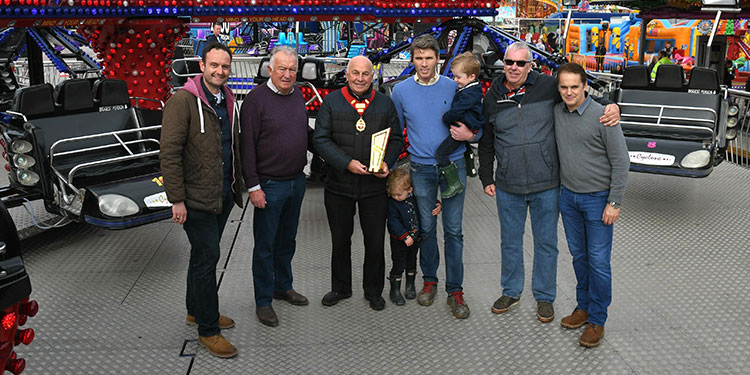 Trophy construction to withstand life of the fair
The FAGB approached trophy maker Special EFX with a suggested design for the bespoke award it had in mind, which was designed by FAGB member Ian Cant. Intentionally modern in its appeal, the shard-profile is achieved in polished gold plated aluminium, which is spliced through with vivid touches of green and fluorescent red acrylic. Standing on an engraved gold plated plinth, the vibrant effect is in-keeping with the energy of the fairground, its rides and entertainments. The finished custom engraved trophy, which is to be presented annually, has been constructed to be robust and withstand the travelling lifestyle of future winners.
Ian Cant was reported to be highly gratified by the response to the trophy, not only from the winners but also the fairground industry in general: "Mick's family are very proud that such a well-made, prestigious trophy bears his name".
A family occasion
The eight-day Hull Fair is one of the largest in Europe and has a history dating back more than seven centuries. As such, it was an apt location for the first ever winner of the Mick Claffey Award to be announced and the trophy to be presented. Father and son team Billy and Dane Crow of W Crow & Son Amusements were praised in particular for their consistent high quality rides and smartly presented transport and personnel working at the fair.