Custom Music Trophies Celebrate Budding Young UK Talent
Client News
22nd April 2014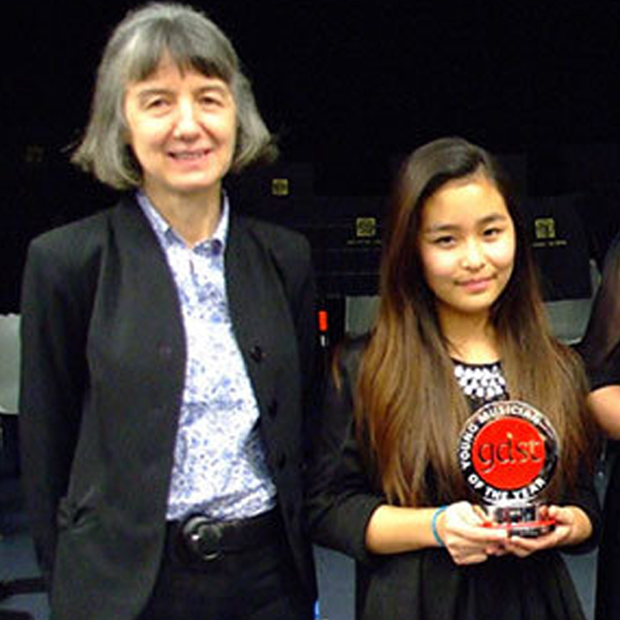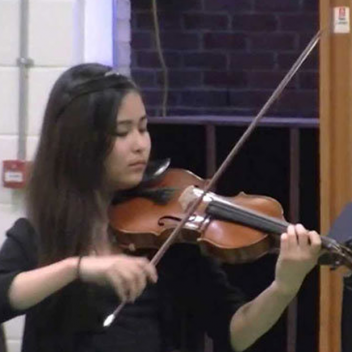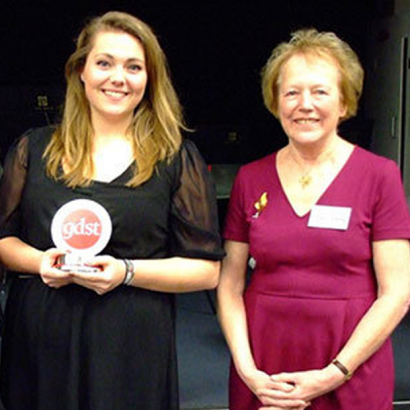 As someone with a passion for music, I was particularly interested to see two special music trophies being made for The Girls' Day School Trust's inaugural Young Musicians and Young Vocalist of the Year event. Kiki Honjo, a 13 year old violinist from South Hampstead High School and Isobel Carlin, a 17 years old talented vocalist from Nottingham Girls' High School were the two successful winners. Watch out for their names in the years to come.
From Tuesday 11th to Wednesday 12th of February, Birkenhead High School Academy in the Wirral hosted The Girls' Day School Trust's (GDST) inaugural Young Musician and Young Vocalist of the Year event.
Aimed at celebrating the talents of the budding musicians in the Trust's 23 senior schools and two Academies, each one was invited to enter one musician and one singer, between the ages of 11 to 18. Following a £12m rebuild, the 300-seater theatre space at the Academy, which specialises in music and maths, was an ideal venue for the event.
Birkenhead High School Academy and the GDST
Birkenhead High School Academy is a member of the GDST (Girls' Day School Trust), the leading group of independent girls' schools in the UK, with nearly 4,000 staff, and 20,000 students between the ages of three and 18. As a charity that owns and runs a family of 24 schools and two Academies in England and Wales, it reinvests all its income in its schools. Founded in 1872, the GDST has a long history of pioneering innovation in the education of girls.
Emily Howard original composition
During the two days the girls met and worked with a range of like-minded students from across England and Wales, gave a solo recital and rehearsed together for a public concert on the final evening.  The final concert started with a piece written especially for the event by internationally reknowned composer Dr Emily Howard, a BHSA alumna. Composer Emily Howard was enthusiastic about the whole event: "I am delighted to have contributed a new work to commemorate this special event bringing so many young people together in the name of music. The importance of learning music at school cannot be underestimated, and I strongly believe that the benefits for those who partake are measurable in diverse ways, from improved academic performance to community-building." The four vocal and three instrumental finalists also treated the audience of over 150 pupils, parents and teachers to virtuoso performances.
Polished nickel plated music trophies
At the end of the concert two overall winners of these top new musical awards were announced. Kiki Honjo, a 13 year old violinist from South Hampstead High School, and Isobel Carlin, a 17 year old vocalist from Nottingham Girls' High School. They were each presented with a unique music trophy, designed by the team here at EFX and made in polished nickel plated aluminium and digitally printed in a high gloss finish, plus a £500 prize. Quite a coup to impress the judging panel made up of three music professionals with impressive and wide-ranging experience. Two members of the panel were also GDST alumnae – Violinist Kerenza Peacock (who attended Ipswich High School and has played on many no. 1 albums in the Classical and Pop Charts) and renowned clarinet soloist Janet Hilton (a Belvedere Academy alumna who now teaches at the Royal College of Music and is a frequent adjudicator on competition juries).  The third judge was music industry veteran Andrew Cornall, formerly President of Artists and Repertoire at EMI Classics and presently artistic consultant to the Royal Liverpool Philharmonic Orchestra. The judges praised all the performers for the outstanding quality of their performances which helped make for a stunning celebration of music across the Trust.
Commenting on the event, Helen Fraser, Chief Executive of the GDST, said:
"I am thrilled that Dr Emily Howard agreed to write a piece especially for our students and I thoroughly enjoyed the final performance.  We were also so pleased to have three eminent judges and that two of them are also alumnae of our schools. The competition really was a stunning showcase of the musical talent across our schools and academies and I very much hope it will be the first of many such events."
Save