Creating a Sports Trophy to Stand the Test of Time
Client News
23rd June 2017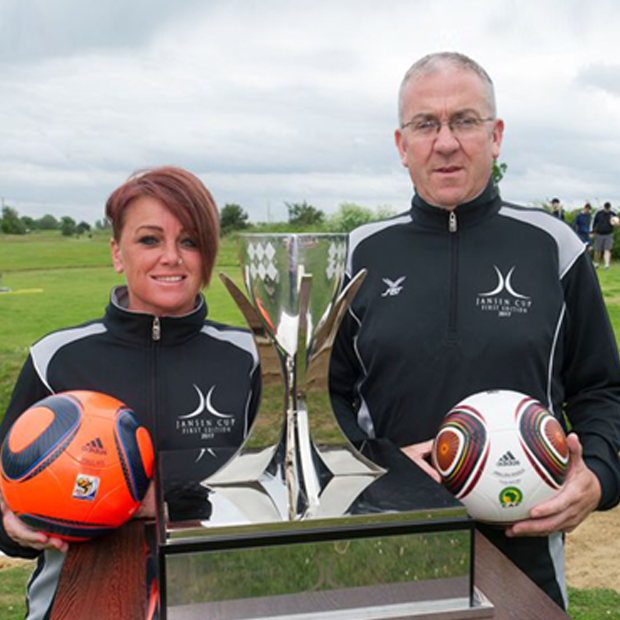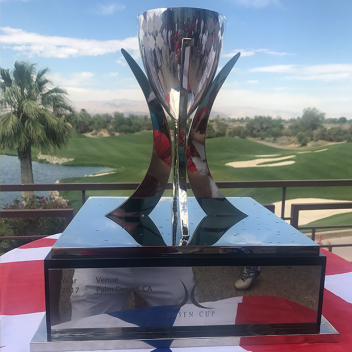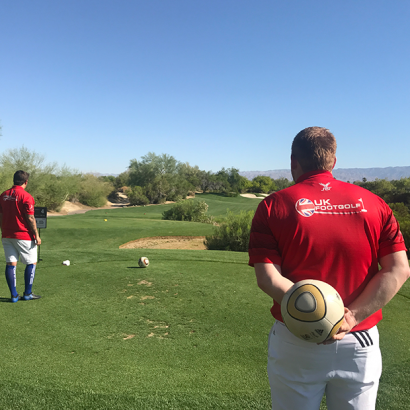 Some 90 years after the first ever Ryder Cup was played, FootGolf has played the inaugural Jansen Cup. Billed as the Ryder Cup equivalent, the Jansen Cup saw the top golfers from the USA matched against those of the UK. The tournament was played at the Desert Willow Golf Resort, Palm Spring, California, from May 22nd to 24th . The magnificent sports trophy, which was designed and manufactured by Special EFX especially for the prestigious event, was won and held aloft for the very first time by the UK team. A glorious moment for the UK players and FootGolf.
Sports trophy for the 21st century
The cup weighs a mighty 20 kilos and features an elegant, contemporary design, manufactured in supremely polished nickel plated aluminium. Standing an impressive 45 cm tall, the cup is mounted on an aluminium and wooden plinth and is laser engraved.
UK FootGolf is delighted with the new trophy. "Having commissioned EFX before, to design our iconic UK Open trophy, and with such amazing results, there was only one company we even considered when asking to create something worthy of the most talked about event in the world's fastest growing sport.  As we were naming the competition after the founder of modern day FootGolf we needed a trophy that would become a symbol of the sport, especially for an event that could eventually rival golf's Ryder Cup, on which the Jansen Cup is based. EFX exceeded our wildest dreams with the trophy they produced and the feedback from the USA players was unbelievable. Thankfully we played fantastically during the competition and were overjoyed to bring the trophy home."
FootGolf started in 2007 and combines aspects of golf with the kicking of a football. The Jansen Cup is named after Michale Jansen, one of the founders of the game. Like the Ryder Cup, the tournament included fourball, foursomes and singles but also both male and female players.