Crabtree Celebrates 100 Years with Golden Anniversary Awards
Client News
20th January 2020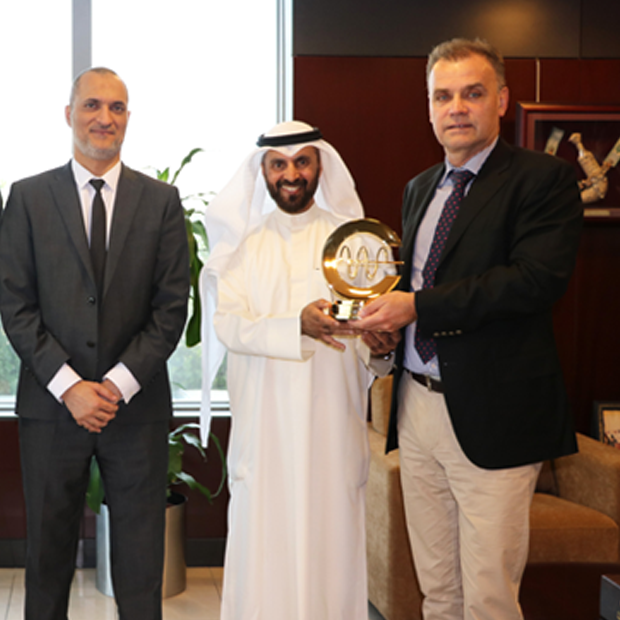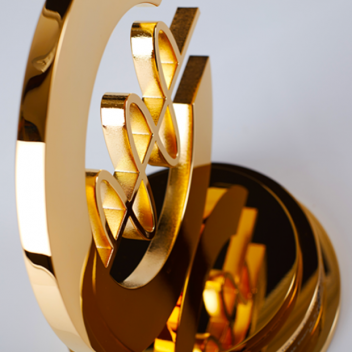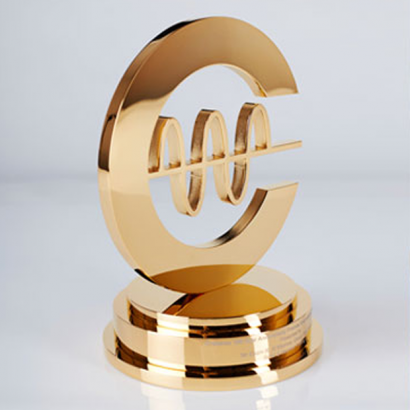 One hundred years ago John Ashworth Crabtree designed and patented a quick make and quick break switch. This was the beginning of the philosophy that became the culture of electrical safety for Crabtree.  Today, the company is a leading brand of Electrium, part of the Siemens family, and has recently celebrated its 100th anniversary. As part of its celebrations, Crabtree chose to honour two distinguished companies in the Middle East that have been instrumental in the success of its business in the region and EFX was commissioned to create suitably prestigious anniversary awards.
Brand logo transformed into golden anniversary awards
The trophy design endorses the essence of the Crabtree business – electrical safety, as depicted in the brand's logo. The two trophies have a significant presence, being some 200mm tall, elevated on a three-tiered podium and entirely gold plated. The company's personal dedication to each of the honoured ambassador companies is laser engraved on the plinth.
As part of the company's centenary celebrations, the two special gifts were presented near the end of 2019. Other events included a special gala dinner for colleagues and customers from around the world and local dignitaries. The special anniversary awards were well-received and a spokesperson for Electrium said "the trophies were professionally made and provided a sense of high quality to both the recipients and presenter. Due to the quality and design of the awards, it showed how both parties' value each other in our flourishing relationship".