Coronation Street Hosts First Carbon Literate Organisation Awards
Client News
13th December 2016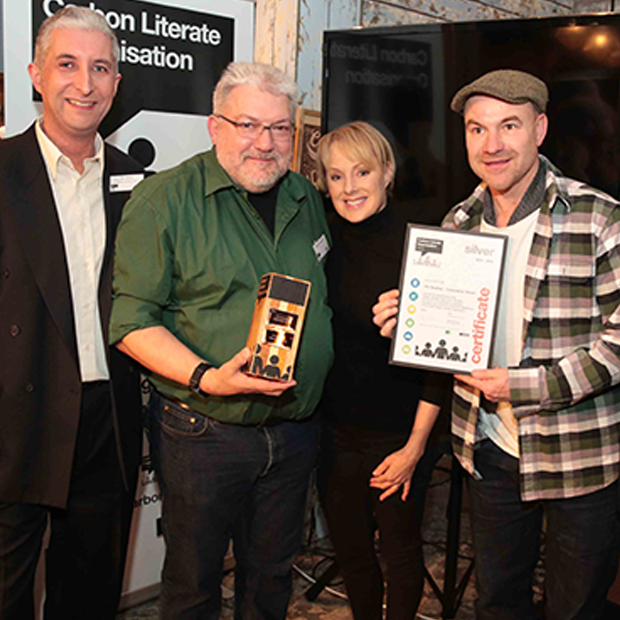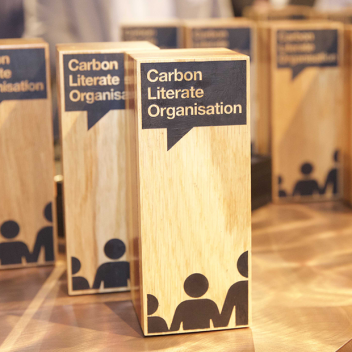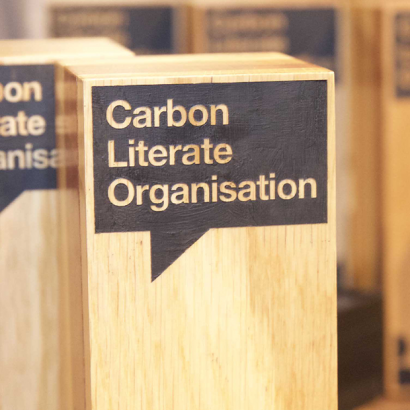 Manchester is evidently leading the way when it comes to taking action to deal with the increasing impact of climate change. The city aims to be zero-carbon by 2050. Helping it achieve this is The Carbon Literacy Project; an award-winning Manchester based charity, which is recognised by the United Nations for its work delivering climate change learning to "everyone who lives, works and studies". Participants learn about how they can change their actions and improve their businesses by reducing their carbon footprints, and in so doing are certified as "Carbon Literate". The inaugural Carbon Literate Organisation Awards celebrated successful completion of training and took place November 29th.
Corrie studios lead the way
One of the first organisations to deliver Carbon Literacy was the TV Studios where Coronation Street is filmed, Salford. Fittingly, the Awards took place on the set of Corrie, Tuesday 29th November. The recipients of the platinum, gold, silver and bronze awards came from a wide range of sectors, including housing, media, engineering, culture, social enterprise and local government.
Special EFX was pleased to be invited to create sustainable trophies for this inaugural event and, with input from the Project, created column-styled trophies made from layered wood, recycled from the workshop. They were designed so that rather than having to create additional trophies, there is sufficient space on each award for each recipient to receive and add engraved plates – bronze, silver, gold and platinum as their organisation progresses through the award scheme.
Reclaimed wood trophies
Ali Abbas, chair of the Carbon Literacy Trust, said: "As an organisation it is very important to us that our actions match our values. So, we are delighted to be able to work with Special EFX, which has crafted bespoke trophies for us, made entirely from reclaimed waste wood. All of our awardees commented on how original and attractive the awards look, making this a perfect example of working sustainably, without in any way compromising on quality."