Our Contemporary Animal Trophies Are Breeding
Client News
25th July 2014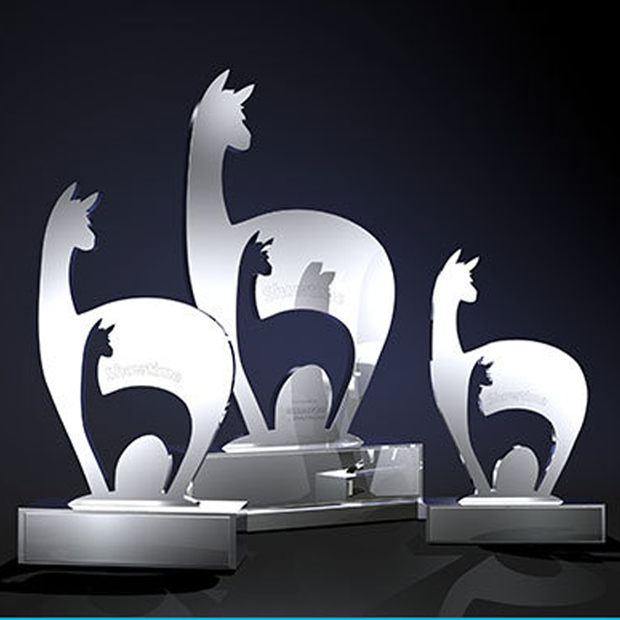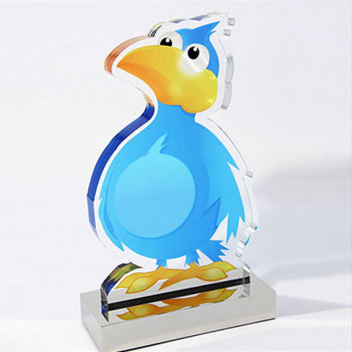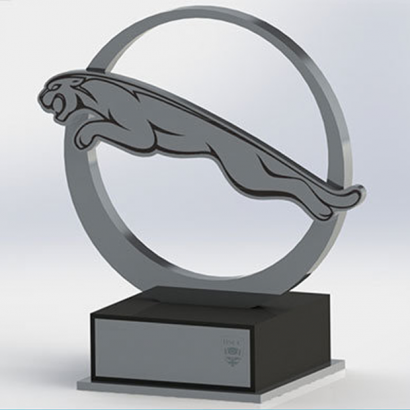 The field adjacent to the EFX works is home to a flock (or is it a herd?) of alpacas. There are some real characters and three of them are expecting any day now. Some of the sales team are already coming up with names! Houghton Hall Equestrian Centre must have a sixth sense about our infatuation because they recently commissioned us to create trophies for their Alpaca Show. We created these appealing trophies for the event, in pierced, polished nickel plated aluminium.  Another design to add to our collection of contemporary animal trophies, which appear to be multiplying by the month!
Iconic Brands
Looking around the Special EFX showroom, it is apparent that we have quite a history in designing and manufacturing contemporary styled animal trophies.  It is amazing just how many there are, especially if you include birds and fish too!
There are those which feature iconic brands such as Lacoste and Jaguar. With these, replicating the logo exactly and accurately is of the utmost importance and we have no scope to wave our magic creative wand.
Our Feathered Friend Reggie the Duck
A few commissions have requested a more light-hearted take and we have been given a free hand to create contemporary animal trophies, of the feathered variety on this occasion, with a sense of humour.  So, Reggie the duck was hatched especially for the DailyDOOH Gala Awards – reverse printed profile on a metal base.
Prominent Animal Organisations
Other contemporary animal trophy commissions have been for national organisations, such as the perpetual trophies for British Eventing plus the 100 smaller memento versions in silver acrylic.  The design had to incorporate the logo, which reflects the three elements of dressage, cross country and show jumping, plus the British flag.  EFX designed the striking trophies and made them in polished aluminium with the logo captured on printed acrylic.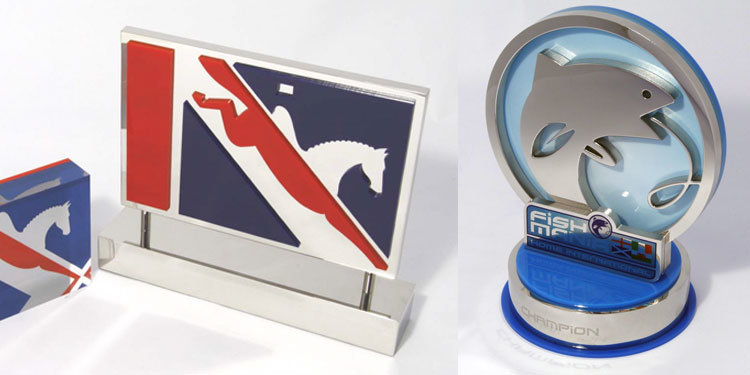 Contemporary Animal Trophies for National Sporting Competitions
We also have collected quite a shoal of fish in the showroom! This Fish 'O'Mania trophy was made from pierced nickel played aluminium set against an acrylic blue sea backdrop and was awarded to the winner of the Betway Fish 'O' Mania angling competition.