Charlie Simpson Lands 106 lbs and Golden Fishing Trophy
Client News
26th June 2018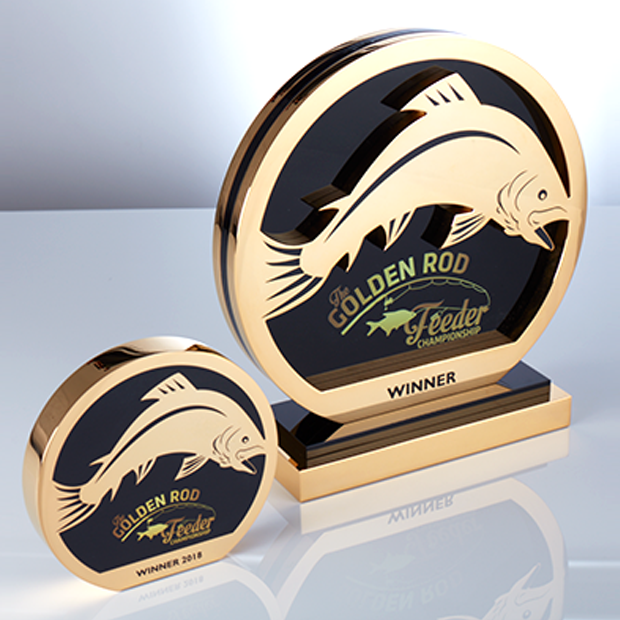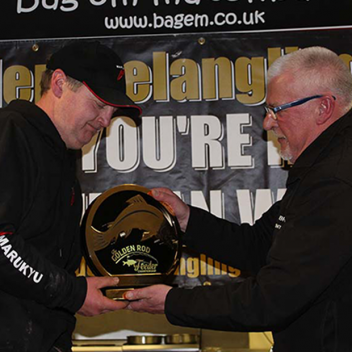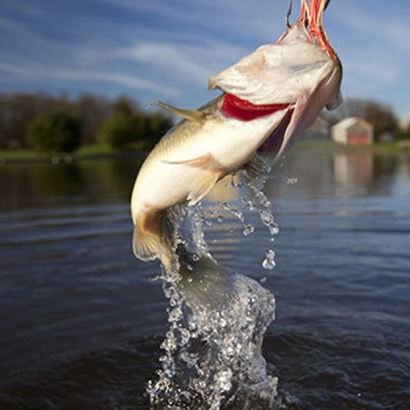 Over just two days, competition fisherman Charlie Simpson caught 106 lbs of fish to win The Golden Rod Feeder Championship. Not only is he the first ever Golden Rod Champion but he managed to do it as 'The Beast from the East' did its worst, fishing in liquid ice, driving snow and a wind chill that struck to the bone. A popular winner amongst fellow competitors, Charlie was warmed by the £12,000 prize-money and a fabulous, golden, fishing trophy, designed and manufactured by EFX especially for the event.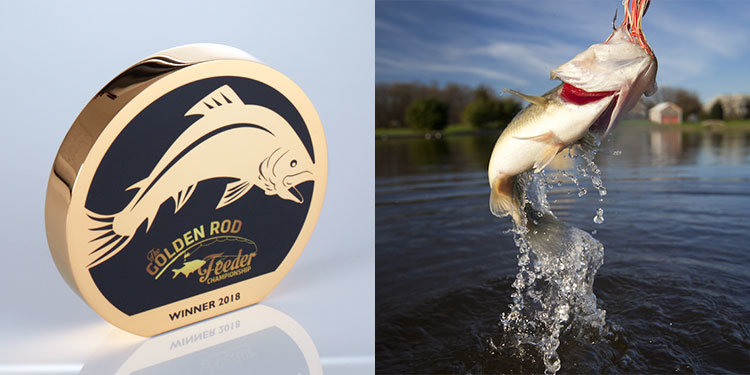 Gold-plated aluminium fishing trophy
Produced in polished gold-plated aluminium and standing 295mm tall, the Golden Rod Feeder Championship trophy will be presented for some years to come. It is therefore designed with space on the reverse plate, held in place with magnets, for ten years of winners' names to be engraved. The striking front face, depicting a leaping beauty of a fish, is digitally printed in black, which is picked up in the acrylic decoration on the base plinth. And the significance of the term 'feeder'? Well, that is also captured in the featured logo design and refers to the use of a device, such as a maggot or open end feeder, filled with feed to entice the fish up from the depths.
Despite the weather, the competition proved popular amongst the top names of fishing and the qualifying rounds for the 2018/19 season are already announced.
The event organiser was so pleased with the trophy that he has asked EFX to create another trophy for the next major competition. "The trophy was remarkable, a work of art to say the least. Furthermore, I have signed off the order for a new trophy for one of the richest prizes in angling history being the Golden Reel competition which pays a staggering £62,000 in prize funds and a massive £50,000 to the winner. The trophy for this event is also to be crafted to the highest standard."