Charity Awards Ease the Ride to Paris
Client News
4th September 2014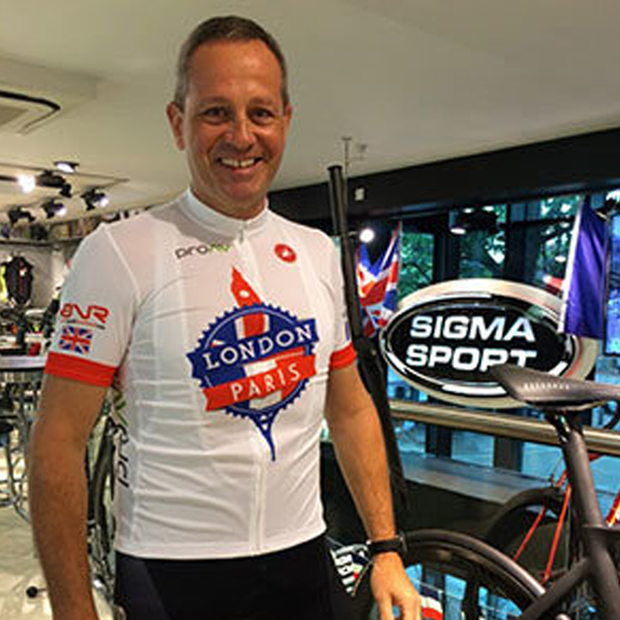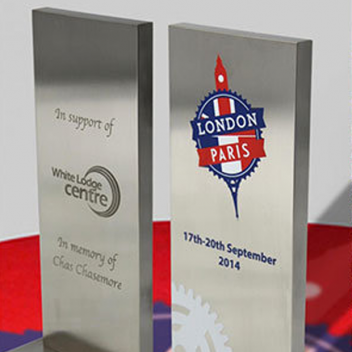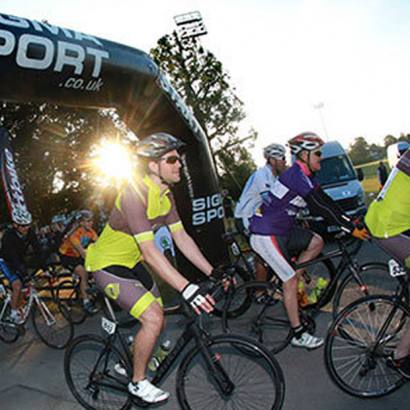 We make lots of different charity awards and trophies throughout the year. A personalised and unique trophy presented as a 'thank you' at the end of a gruelling challenge helps to ease the aches and pains and nurture a sense of pride and achievement. The sophisticated print and engraving equipment we have means that we can create something special, complete with logos, images and text, relatively easily and without significant set-up costs for what are inevitably short runs.
Brushed Aluminium Trophies
These digitally printed, brushed aluminium charity awards are for a challenge which will see a team of cyclists led by Ray Phillpott set off from London for Paris, on 17th September, to raise funds for the White Lodge Centre in Surrey. This is the fourth year the team has got together to raise funds for charity, in memory of a dear friend, Charles Chasemore, who died in 2010. This year the intrepid team has acquired a bit of additional inspiration for when the going gets tough – Rachel Morris, the Double World Champion and winner of the gold and bronze medals in two Paralympics for Handcycling is joining them. So, no excuses team when you experience le mal aux fesses (I just love the official translation for this which is 'evil butt'!).
White Lodge is the Winner
At the time of writing this, the team has already raised over £41,000 and they haven't even set off yet! I'm sure the White Lodge Centre will be hugely appreciative, as it provides an array of vital services and creative environments for children and adults with disabilities and those who support them.