Candelabras for Hire? Why not commission your own?
Client News
9th February 2015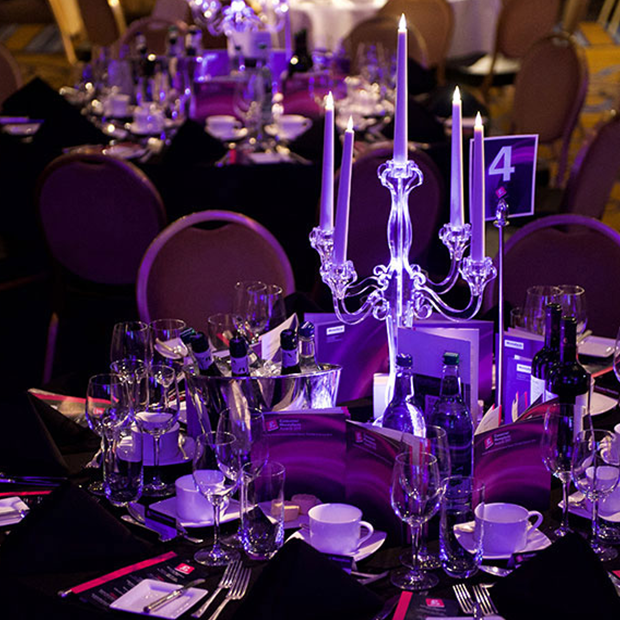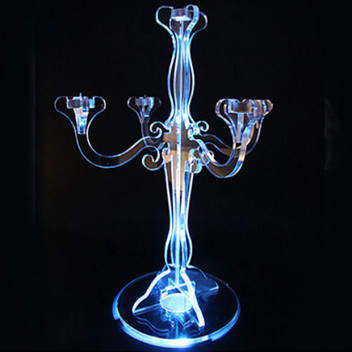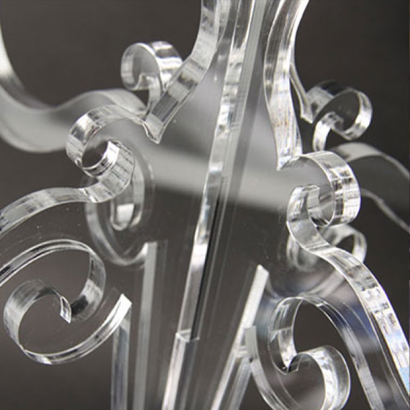 It's official!  Special EFX has just designed and manufactured its very first acrylic candelabras. Instead of an event organiser going out and sourcing candelabras for hire, EFX can manufacture them to a bespoke design. This can prove to be a sound investment.
Inspired by Moneyfacts
These show-stopping table centres were made for Moneyfacts, which hosts a series of prestigious events throughout the year. It was Anne Joyce Head of Events at Moneyfacts, who started the ball rolling. She came up with the initial, cost saving idea − rather appropriate for an organisation that is recognised for its personal finance advice.
Anne explains her unusual request. "The hotels usually provide very basic candelabra but we like to differentiate our VIP tables with 'upgraded' table centres. We decided a few years ago to try and pull together our own table centres because it was so expensive to hire them or to pay for complex floral arrangements. We decided that investing in some re-usable components would mean that they could go across all our awards events in a year and therefore save money. We have done this for a couple of years with combinations of fish bowls, candles and mirrors, but it was time for something new and we wanted to go 'luxe', as they say!"
Bespoke candelabra commissions
EFX has designed and manufactured bespoke awards and trophies for Moneyfacts' events over a number of years and Anne has a great working relationship with the company. So, she immediately picked up the 'phone to see if EFX could, once again, make something special for her.
"We have used EFX for many years for all of our awards trophies, and I'm always fascinated at the terrifyingly extensive design and manufacturing briefs that they can tackle. I knew straight away that this was something they could take on, but I was struck at exactly how easy it was to show them a very basic outline and within days be shown a miniature sample!  I think that they enjoyed the challenge too and it was lovely to see their excitement as they worked on the project."
LED colour coordinated acrylic candelabras
The candelabras are to be primarily used on the top VIP tables, so they have to look impressive. The design also needs to have five branches and be able to take a LED remote control unit, which will allow the colour of the entire candelabra to change for each themed event. Likewise, it had to be suitable for holding real wax candles, faux standard candles and faux and wax tea lights.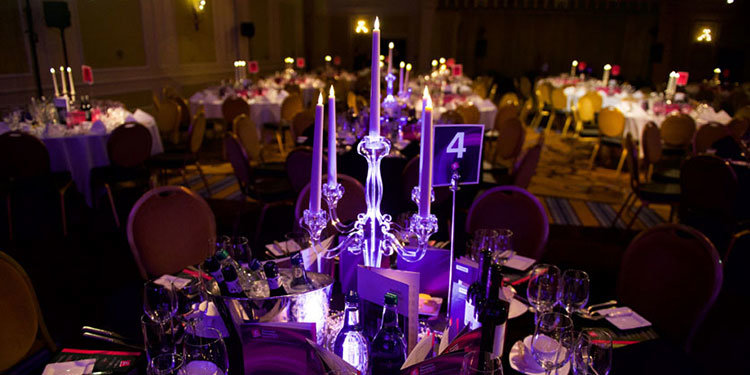 Having previously designed and manufactured table centerpieces made from metal for the conference sector, it was quickly recognised that a key attribute would be stability.  Holly, who heads up the EFX design studio, had also designed some acrylic candlesticks for her own wedding, which proved useful experience.
Rich in Design came up with the initial technical drawings and then prototypes were made up for testing. EFX has invested in the latest UV printers and laser cutting equipment and the precision technology proved perfect for this commission.
Moneyfacts' new acquisitions have already been put to good use at the Consumer Moneyfacts Awards. Anne is ecstatic about them: "I was never in any doubt that we would come away with something cost effective and beautiful and now everyone in the office wants one! They are GORGEOUS!"
So, next time you are browsing the web searching for "Candelabras for hire" or need to come up with some stupendous table centerpieces, why not consider having them made rather than hiring them?
For bespoke commissions please contact Special EFX T: 01789 450005  or E:award@efx.co.uk