Business Trophies Embrace MK's Global Aspirations
Client News
16th March 2018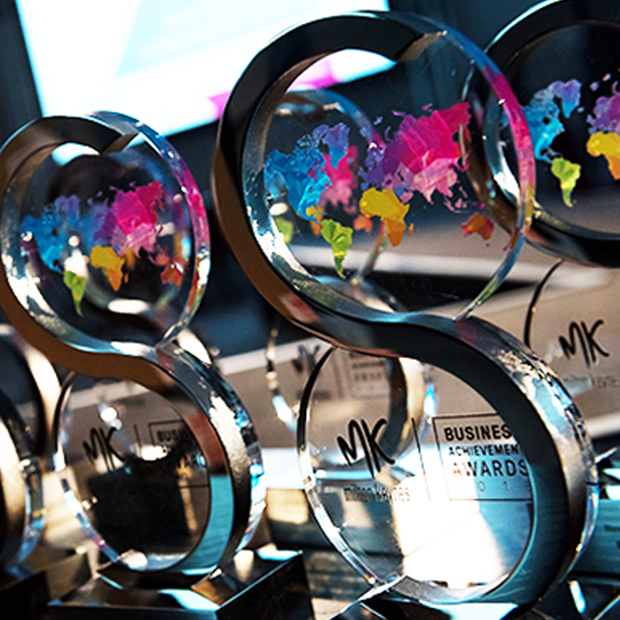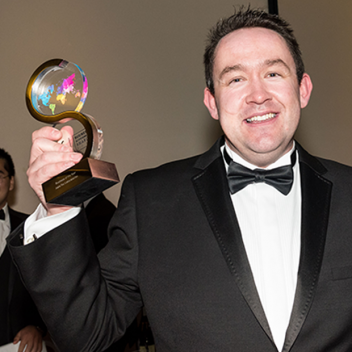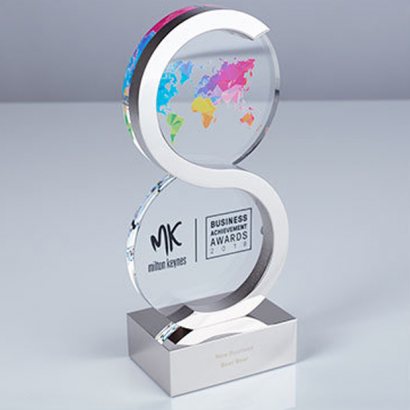 International trade and the attitude to women are currently two hot topics. The Milton Keynes Business Achievement Awards successfully embraced both at its fifth annual Awards evening, held earlier this month. The event, which attracts extensive support from the business community in the area, was held on International Women's Day, March 8th, and the prevailing theme was international trade. In keeping with the theme, EFX designed the prestigious business trophies around a map of the world, reinforcing the global trading message, as did the fact they were 100% designed and manufactured by EFX, here in the UK.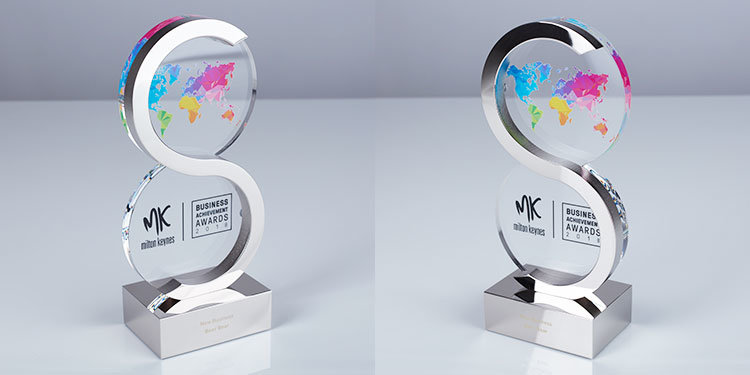 Choice of business trophy designs created for MKBAA
A spokesperson for the organisers said: "We usually play a huge part in designing the trophy for MKBAA each year to ensure we get a creative and unique design; but meeting Special EFX at Square Meal gave me the confidence to leave the design in their very capable hands. We spent an eternity choosing one of the three designs, and we're so happy with the S shape and how they had clearly incorporated our theme image and simply sleek styling. Thank you very much, and expect next year's brief very soon!"
This year, the black tie dinner and Awards were compered by Gail Emms MBE, silver medallist for Mixed Badminton at the Athens Olympics and now an ambassador for sport. The event is organised by MK Business Leaders Partnership in association with Interdirect and Evolution International and was hosted at The DoubleTree by Hilton at the Stadium.mk. The 14 award categories reflect the diversity of the business community in the area, including financial services, logistics, digital, media and communications.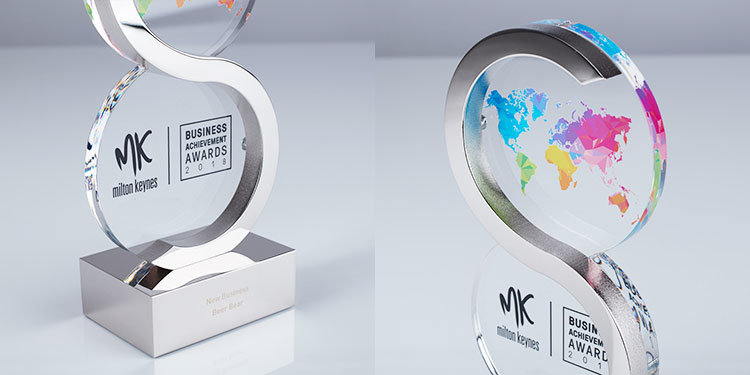 The trophy design reinforced the theme of the evening with a map of the world digitally printed in full colour on clear acrylic, positioned above the event's branding and neatly encased in a contemporary styled S-frame. The plinths were laser engraved with the award categories and winner's details.
The big winners of the evening were Aero Tec laboratories, which celebrated a double victory, collecting the trophy for Innovation and Technology and the ultimate recognition: Business of the Year. Other winners included Lifetime Achievement winner Roger Bowden of Niftylift, Mediahawk (International Trade) and Theresa Pope of Dandi Patch (Entrepreneur of the Year).