Breathe Partners Turn Out in Force for Summit
Client News
18th February 2019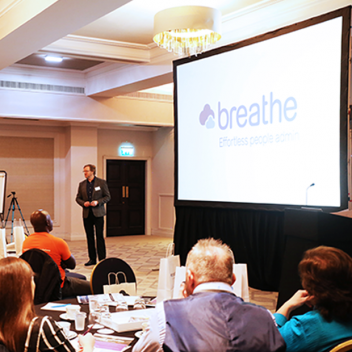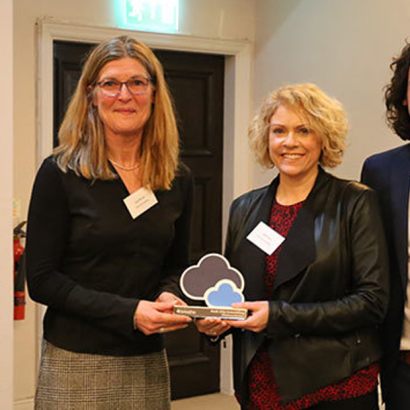 As an event organiser, you know you are doing something right when your audience increases 100% year on year! Such was the case for The Breathe Partner Summit, which took place 7th February in London. It was attended by Breathe's partners, HR consultants and consultancies working with SMEs, that all use the company's HR software with their clients. Gold and platinum levels of partner trophies were presented to those high-achieving HR Partners, manufactured by Special EFX for the occasion.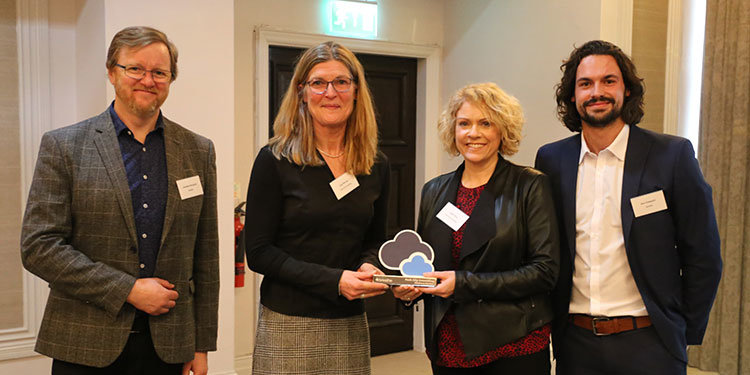 Refreshed design for 2019
In fact, Breathe is a long-standing customer of EFX's, like an old friend! This year, a revised design of the awards was requested. The EFX studio took the Breathe 'cloud' logo, featuring it in digitally printed acrylic and mounted it on a polished nickel plated base, engraved with the Partner's name.
Breathe was delighted with the new look: "We are continually impressed with the efficiency and accuracy of your trophy designs each year. You are more than willing to update the designs and happy to recommend us the perfect trophy for our needs, which is really appreciated. Also, the speed and quality with how they are made is great too and we will definitely be using yourselves again for next year's trophies."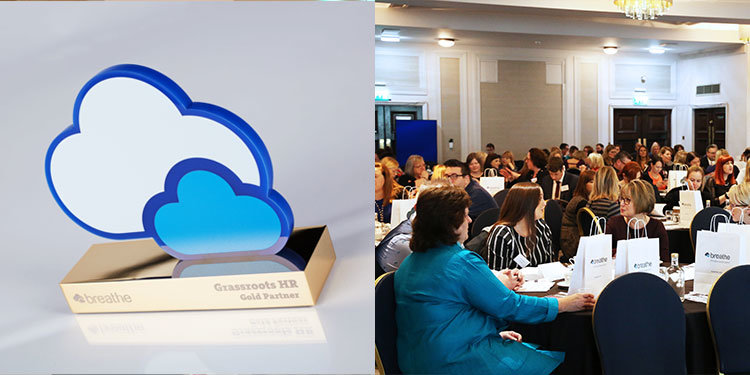 The Summit proved to be an action-packed day with three speakers, including a talk about harnessing the power of apprenticeships within a business and revealing the top seven tips that every HR consultant needs, plus networking and sharing experiences via a Q and A session.
All photography copyright of Breathe