Brand New Trophies for Leading Grad Recruitment Awards
Client News
16th April 2018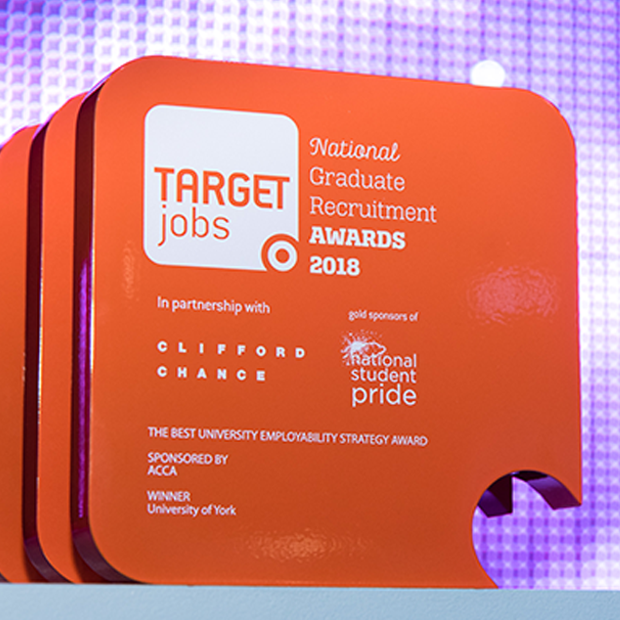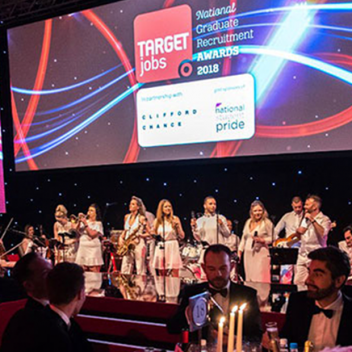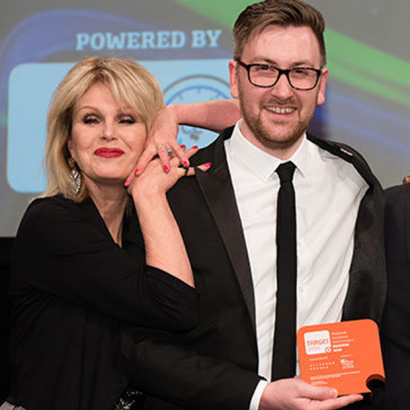 If you have over 1500 distinguished guests attending your award presentations and Ab Fab star Joanna Lumley as your host, it is important to ensure the trophies live up to the occasion and resonate with the audience. The organisers of the TARGETjobs National Graduate Recruitment Awards 2018 researched the market for off-the-shelf trophies and were decidedly uninspired. Instead, they instructed EFX to come up with a unique and stylish brand trophy design and to manufacture the 30 top quality and personalised awards for their high-status event.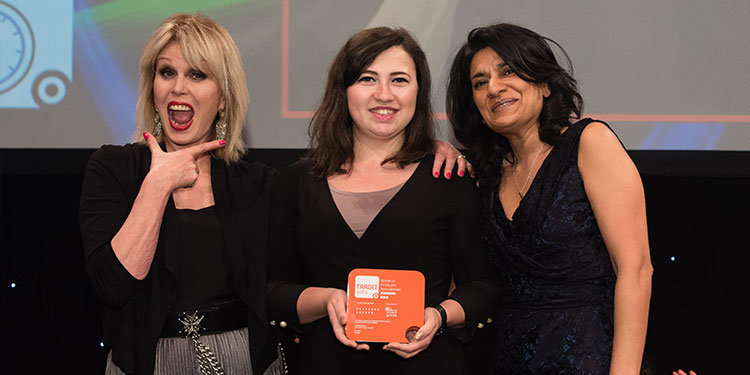 Solid aluminium and high gloss brand trophies
The design endorses TARGETjobs' logo, complete with digitally printed graphics, personalised text and eye-catching corner cut-away. Manufactured in solid aluminium and finished in a vibrant gloss coating, the brand trophies proved extremely photogenic…along with Joanna Lumley. The organisers couldn't have been happier. "The service EFX provided was excellent; their design team took inspiration from our logo and have created a contemporary shape that feels special to us. Made of metal they are impressively solid and have a great gloss finish. They reflect our brand, perfectly."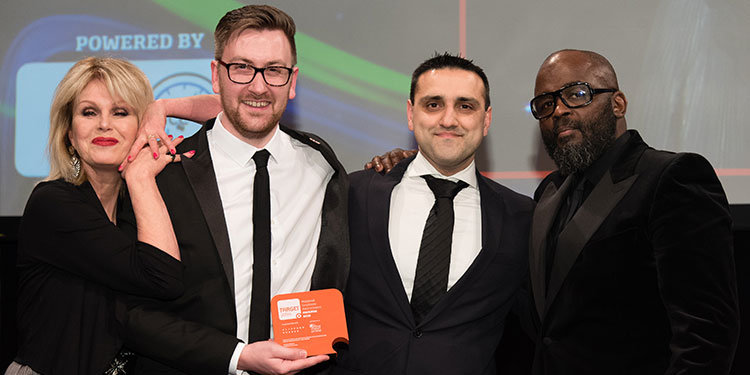 The event was held 28 March at London's Grosvenor House hotel. Reported to be the largest early careers recruitment awards event in Europe, the Awards have enormous kudos and are important to those companies and organisers keen to attract the best youngsters leaving education and looking to enter the workforce for the first time. Amongst the 30 happy winners were IBM which was presented with the ultimate accolade of Graduate Employer of the Year, whilst MI6 (Secret Intelligence Service) took Most Popular Graduate Recruiter in the Public Sector, and JP Morgan was presented with the award for Most Popular Graduate Recruiter in Investment Banking.