Big Bertha Delights LA Challengers
Client News
6th October 2016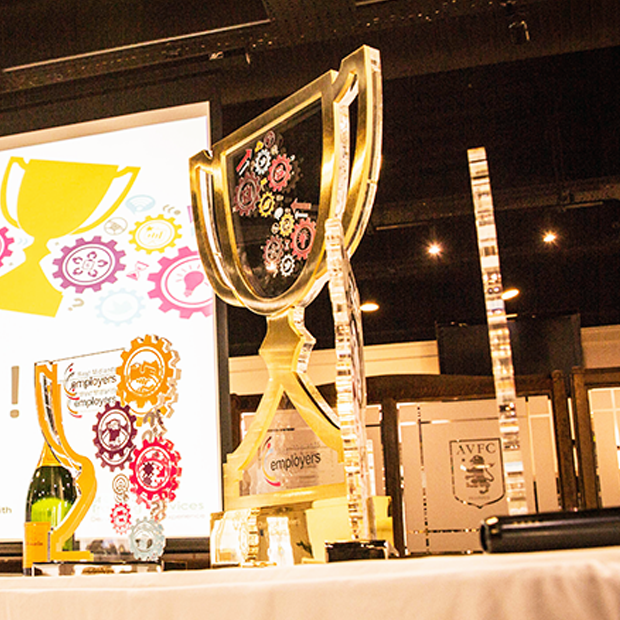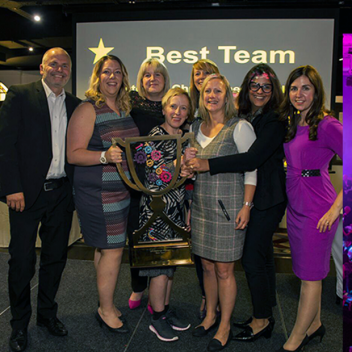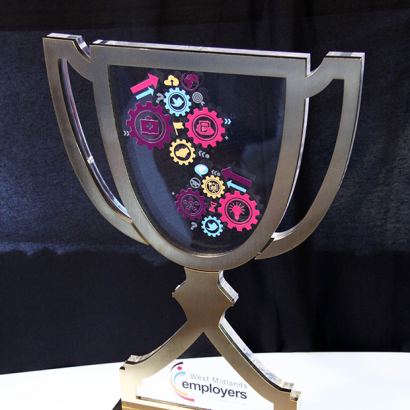 West Midlands Employers recently requested a trophy. It had to make a statement and spur on 20 teams battling it out in a gruelling competition they organised in September this year called  The LA Challenge (Local Authority Challenge).  An event described as "The Apprentice on steroids". The resulting cup is a one-off and stands at a phenomenal 75 cm tall and is manufactured in gold plated aluminium, decorated with digitally printed acrylic. Nicknamed Big Bertha, the trophy was the heroine of social media that day and was variously described at the event as "funky", "amazing", "fab" and simply "wow"!
As this is an annual event Bertha will be presented to the overall winning team each year, four smaller trophies standing almost 40cm tall were also produced and awarded to the winners of other categories.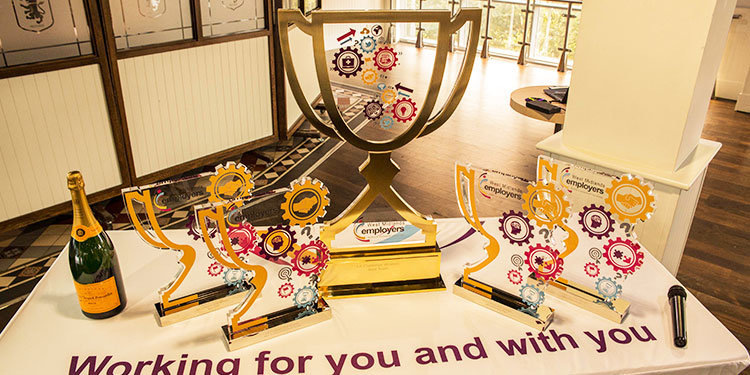 City of Wolverhampton Take Ultimate LA Challenge Prize
The LA Challenge was hosted by West Midlands Employers in partnership with Breckland Training Services (the challenge creators) and targeted aspiring public sector managers in the West Midlands region. Twenty teams of six people each entered the all-day event held at Villa Park, 22nd September. Each team was presented with the same scenario: a failing council that had to produce a turnaround strategy by working with neighbouring councils, stakeholders and partners whilst maintaining customer focus. As the day unfolded, various impediments were put in their way to stretch their leadership and strategic skills and encourage the teams to step outside of their comfort zones to look for innovative solutions. The ultimate winners were the City of Wolverhampton Council, whose team managed to jointly lift Big Bertha for this winning photo.
Save
Save