Bentley Burial Advert Digs for Gold at Festival of Media LatAm
Client News
6th December 2014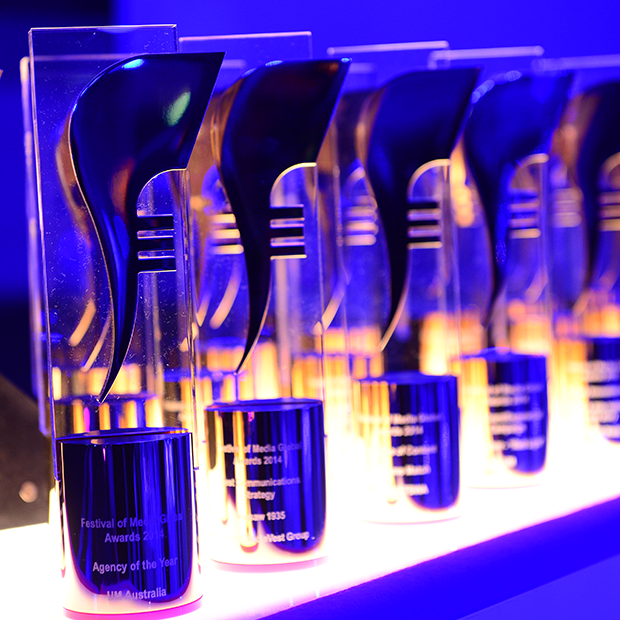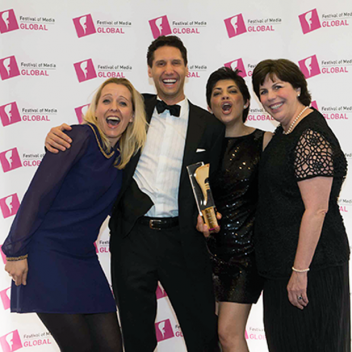 The gala dinner for the Festival of Media LatAm 2014 Awards was held at Fontainebleau, Miami Beach, US this October. Special EFX has made the trophies for this prestigious occasion since 2009, along with those for the associated Asia Pacific and the Global events. The suite of trophies is impressive. There are three levels of gold, silver and bronze, as denoted by the glittering plated 'F' logo, which is mounted on clear acrylic and stands on a cylindrical, plated base. Each one is individually engraved with the winner's details.
The Awards celebrate media innovation and creativity and bring together global marketers, media owners and agencies. The event combines an annual conference with the Awards and networking opportunities. Silvia Palacios of C Squared Networks, organisers, has an excellent relationship with the Special EFX team: "We have been working with EFX for several years now, their customer service is excellent, they always come up with ideas and suggestions to improve and never fail to provide us high quality trophies. We feel very proud of our Festival of Media Awards trophies and we thank EFX for this".
The Campaign of the Year gold award went to Leo Burnett for its Bentley Burial advert, which increased organ donors by over 30%. It's worth googling it!