BEEAs Marks 10th Anniversary with British Engineered Personalised Trophies
Client News
25th November 2019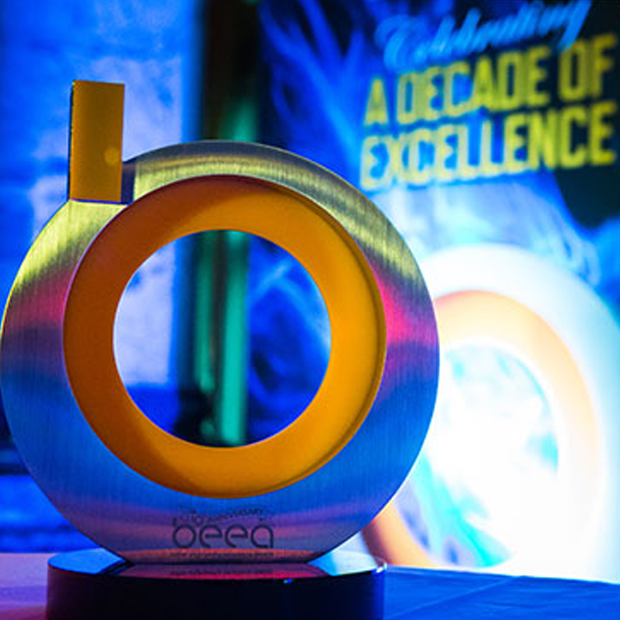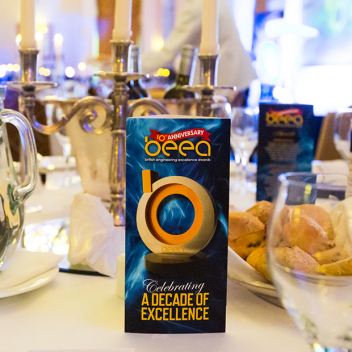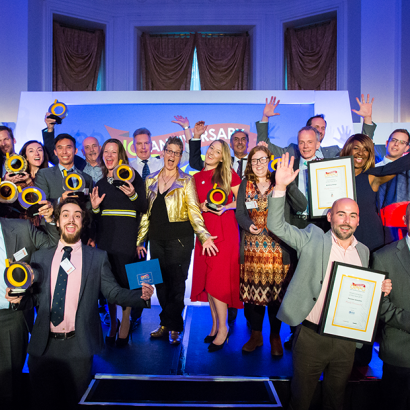 An impressive turn-out for the British Engineering Excellence Awards 2019 (BEEAs) marked the 10th anniversary of this annual event. Organised by Eureka! New Electronics magazine, the honours and personalised trophies were presented to companies and individuals judged to have had the most outstanding impact in the ten award categories. Automata, developer of the Eva robot, not only picked up the Start-Up of the Year 2019 trophy but likewise won the ultimate accolade of the golden Grand Prix 2019 award.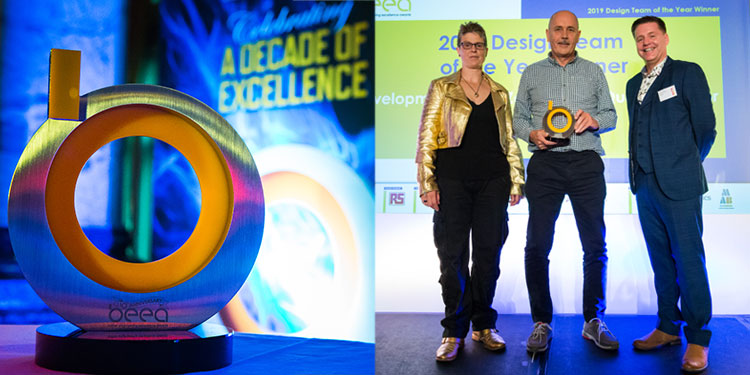 Brushed and steely finish creates contemporary look for personalised trophies
The awards for the event are designed and manufactured by Special EFX. Inspired by the graphical treatment of the initial 'b' of BEEAs' logo, the trophies feature a solid aluminium outer circle, accented with yellow acrylic. They were produced at EFX's factory near Stratford-upon-Avon, where the company has invested significantly in its engineering technology to produce high quality, exclusive awards and trophies on an industrial scale, all with relatively short lead-times.
The BEEAs trophies, including the circular, cast, black acrylic plinth, weigh in at an impressive 1.5kgs. The brushed nickel plate finish of the ten category trophies contributes to the contemporary image achieved, whilst the Grand Prix trophy is made in a distinctive, brushed gold-plated finish.
A comment from the organisers confirms the importance of strong design: "Our trophies are always highly commended by guests. Even the external AV crew we use say that they are some of the most stunning they see, and they are hired for lots of other award ceremonies!"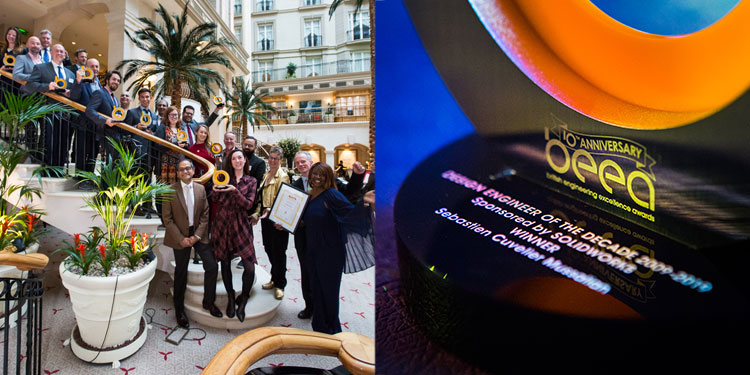 The 10th anniversary Awards event was held 11 October at the prestigious Landmark London. The newcomer company Automata attracted considerable plaudits, celebrated for its successful development of affordable, industrial automation. The company's Eva robot, specified for an industrial context, was launched March 2019 and is experiencing considerable success and already enjoying repeat business. In contrast, it was Sebastien Cuvelier Mussalian's long-standing and impressive track record in the design, development and industrialisation of innovative, robust medical devices which earned him the presentation of the Design Engineer of the Decade award.
In a time of considerable debate about the future of Britain's industrial capabilities, Luke Webster, Publishing Director of awards organiser MA Business expressed an optimistic view: "A decade on from its beginnings, this year's British Engineering Excellence Awards winners are evidence that British engineering is still producing superb companies, products, projects and people. Through every category, the judges were deeply impressed by the quality of engineering put forward and the talent behind it. I congratulate all those entrants that were shortlisted and of course the winners."