BBC World News Award Honours Africa's Rising Young Journalist
Client News
28th October 2015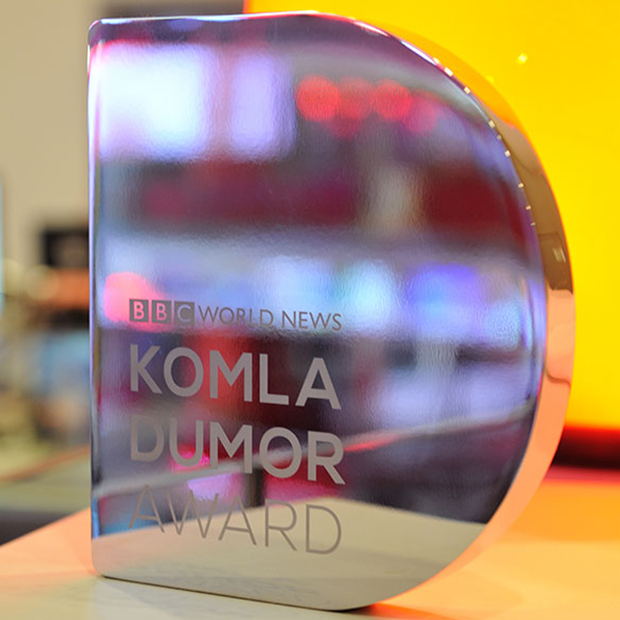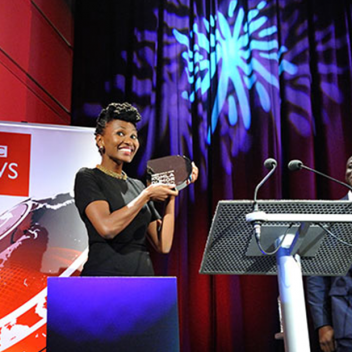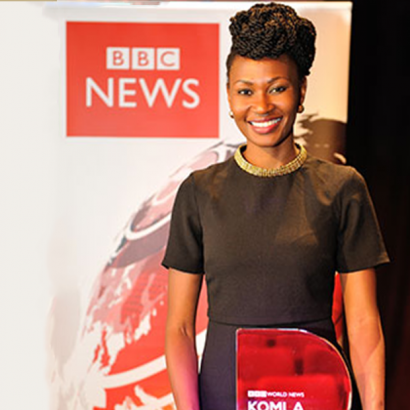 Ghana-born Komla Dumor was a presenter for the BBC World News and its Focus on Africa Programme and considered to be an exceptionally talented, authoritative and charismatic journalist. He died, aged just 41, in 2014.  In his honour, the BBC has established the BBC World News Komla Dumor Award, which Special EFX has designed and produced.
The three dimensional 'D' design is powerful in its simplicity. Made in polished nickel plated aluminium, the award is laser engraved and stands without podium or plinth.
In September, the award was presented for the very first time. Nancy Kacungira, a television anchor for Kenya's KTN television channel and passionate journalist, was selected from 200 applicants and received both the Dumor trophy and a three month placement at the BBC in London. Delighted to have won, she said: "I owe it to the continent that I fiercely love and am dedicated to, to do my bit to expand the often dogmatic and skewed narratives that have beleaguered it for so long".
www.bbc.co.uk/news/world-radio-and-tv-30725772
Photography by Henry Iddon