Baseball Hits Hyde Park on 4th July Celebrations
Client News
21st July 2017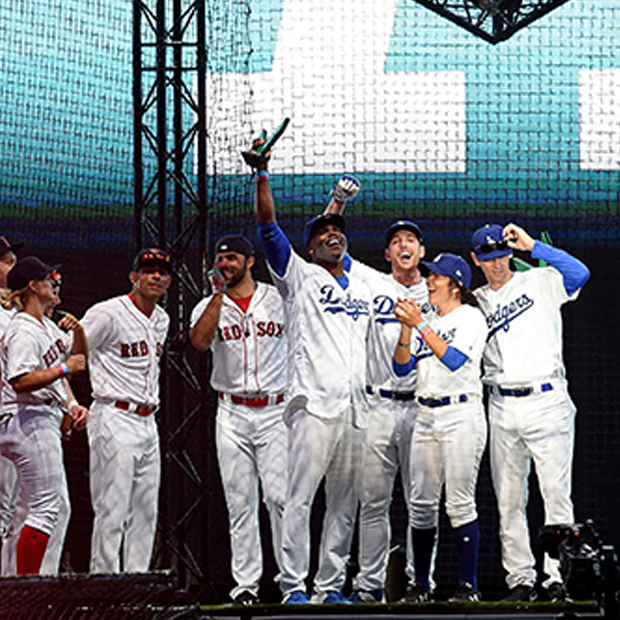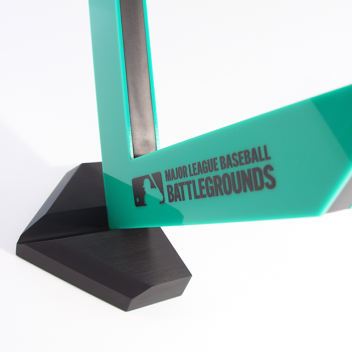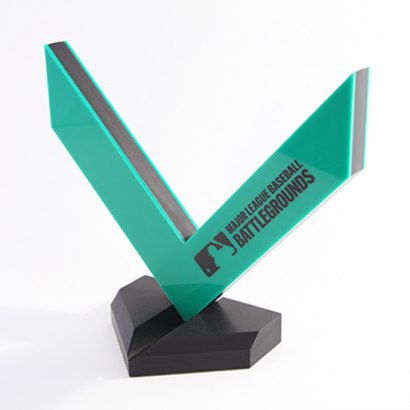 Fourth of July celebrations came to London this year, as Major League Baseball (MLB) descended on London's Hyde Park and took over Barclaycard's British Summer Time festival site, hitting home runs out into the crowd.
Former All-Starplayers from the Boston Red Sox and L.A. Dodgers went head-to-head in a quick-fire Home Run Derby,which showcases the game in its most exciting and digestible format. A possible taster of things to come, if regular-season games start getting played here in future.There were also a few non-American participants asEngland cricketers Jos Buttler and Alex Haleseach donned Boston and L.A. team colours to knock it out the park.
Anodised aluminium and acrylic trophy
With DJ's blasting out tunes and Colin Murray giving a running commentary,the players took to the stage andstarting smashing balls out – the crowd were given mitts and allowed to keep any balls they caught! Imagination (London)organised the MLB Battlegrounds eventand commissioned a suitably prestigious and British-made trophy for the winning team. Created by Special EFX, the 'V' shaped trophy was manufactured in polished black anodised aluminium and decorated in green acrylic, and reinforced the MLB Battleground branding of the entire event. The Los Angeles Dodgers won on the day and took the trophy back home to the U.S.
Imagination said "This was one of the most epic large-scale events we've ever worked on – and we're pleased to say that it exceeded expectations. Thanks to MLB Battlegrounds, the perception of baseball in Europe has started to shift and we are extremely excited about what the future holds."