Back from Extinction Burton's Dinosaur Wins Top Community Honour
Client News
20th April 2021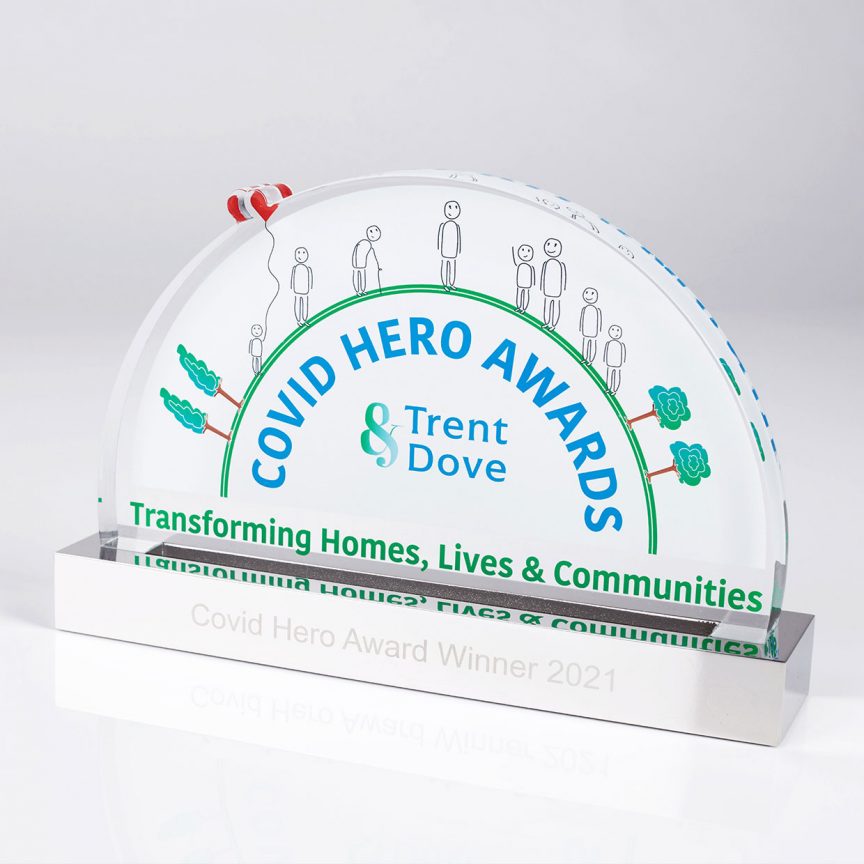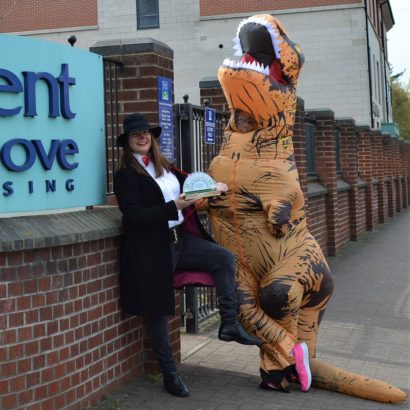 Trent & Dove Housing, in partnership with Burton Albion Community Trust, hosted their first ever virtual Awards on Friday 26th March – the Covid Hero Awards. Whilst their annual Impact on the Community Awards could not take place in 2020 due to the pandemic, the recent virtual event put the spotlight on individuals, charitable organisations, businesses and community groups who have gone above and beyond to help others during the Coronavirus pandemic. It turned out to be a wonderful evening and a huge success.
Covid hero awards sustainably manufactured from recycled acrylic
EFX was asked to create a trophy design, super-special for the event. The resulting trophy combines the story-like graphical style of the Trent & Dove logo with the ubiquitous rainbow of hope shape. The delightful detailing helps provide the narrative and ensures the winners feel personally honoured. The trophies are manufactured in recycled acrylic, digitally printed and mounted on a polished nickel plated, laser engraved plinth.
A spokesperson for Trent & Dove Housing reported the event and trophies had been a big success. "We are really thrilled with the trophies from EFX, once again they look incredible! EFX have been providing trophies for our Impact on the Community Awards for several years and always know how to bring our vision to life. This year, we celebrated heroes in our communities virtually due to the Coronavirus pandemic and were so happy that EFX could transform our special logo into an award. We are also pleased that the materials used are environmentally friendly. All of our worthy winners are delighted with their keepsakes and are displaying them with pride."
The Overall Covid Hero award was presented to Denise the Dinosaur and Didi the Clown, alias Kate Rowan and Linda Cunningham. Throughout the lockdowns, the pair entertained the streets of Burton and supported their community online with their antics and cheery, practical advice.