Audi Q Power Rewarding Staff with Over A Decade of Performance Awards
Client News
7th September 2023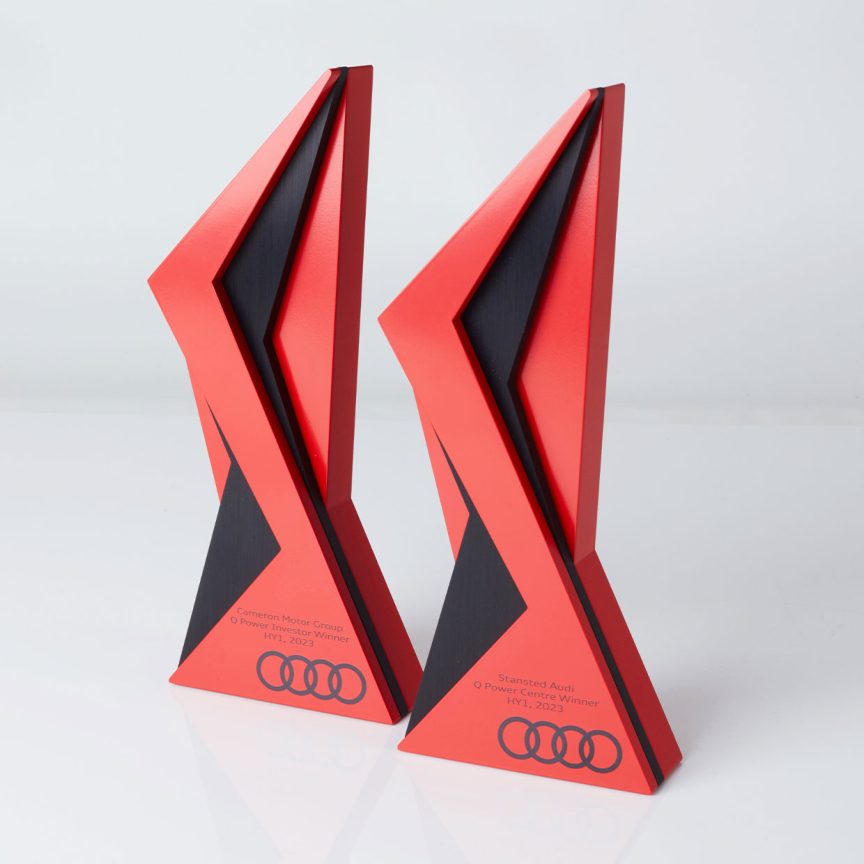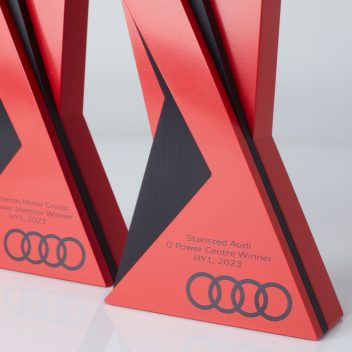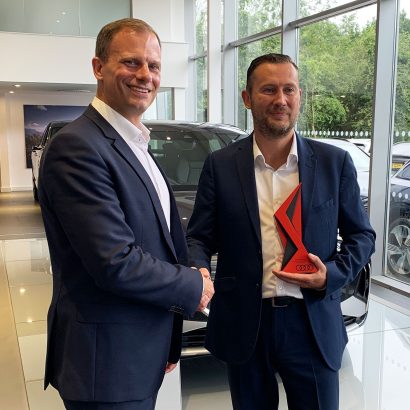 Introduced in 2009, these awards continue to shine a light on the incredible performances by Audi's Network Partners. For the first time, this year they are awarding the highest performing Investor and Centre across the network at half-year too. Audi Q Power performance awards are held each year to celebrate members of staff going above and beyond in customer connections, customer experience, customer loyalty and car sales. The Awards both recognise and reward top-performing dealerships; winning is a much-coveted accolade amongst the Audi UK centres.
With the introduction in 2023 of Audi Q's first Half Year internal awards, they needed something extra special to reward their employees. With lots of great award options offered by us here at EFX, Audi Q agreed this design looked the most premium. Typically, the winners' trophies are on public display for several years and therefore the design not only needs to resonate as high value but achieve timeless appeal and powerful branding.

Bold Contrasting Colours
A slick car brand needs a slick award to match. This striking design is made from solid aluminium for that desirable weighty feel and given a matt red paint finish with black anodised layers and detailing. The layered effect creates dimension and depth. It received great feedback from the winners and other employees – 'Q power trophy looks on point' and here at EFX we agree it 'looks very slick'.
A spokesperson from Audi Q had this to say about EFX and our account handler – "Dee is amazing to work with, requests and queries are responded too really quickly and trophies are always delivered on time and look perfect.  Really competitive costs too".
Awards really are the perfect motivator and reward for members of your team, to show them your appreciation and if they can look as good as these do, then even better!