Architecture Elite Compete for Global Recognition
Client News
15th January 2019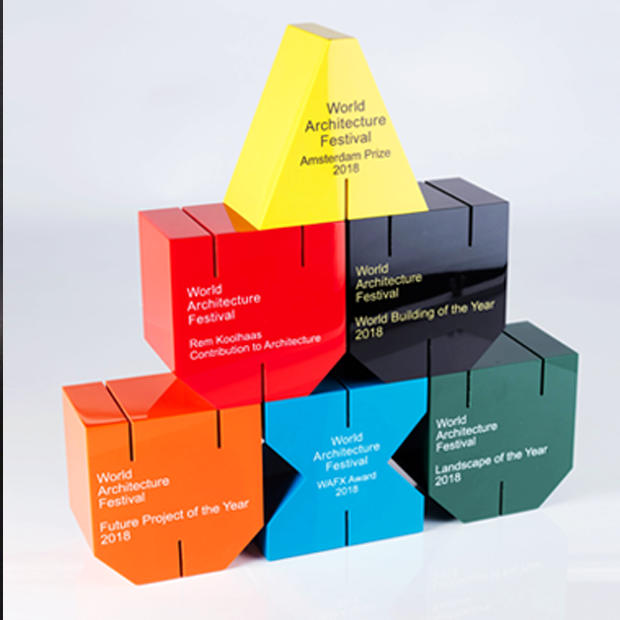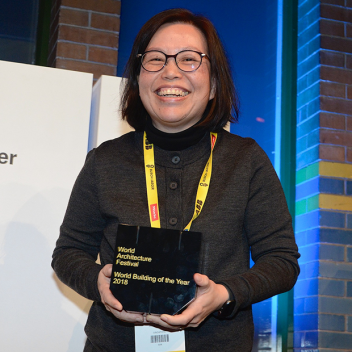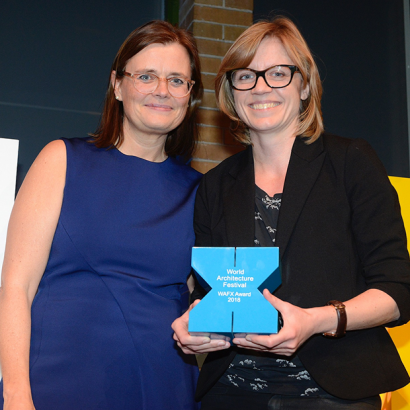 The World Architecture Festival (WAF) was first held in 2008. Some ten years later, it has become the world's largest live architecture festival; the 2018 competition attracted 1072 entries from 57 countries. Since 2009, Special EFX has manufactured the solid acrylic awards for the internationally-acclaimed event. Few in number, each comes personalised and with a priceless recognition tag on the world stage of architecture.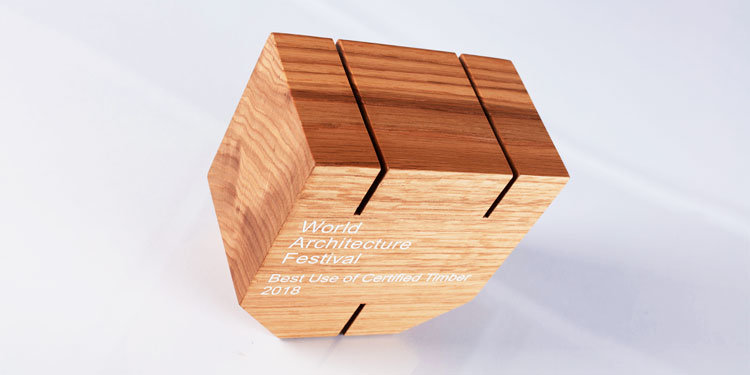 New sustainable wood and bonded glass architecture awards
The ultimate World Building of the Year 2018 prize went to WOHA Architects for its mixed use Kampung Admiralty complex, Singapore. However, this year the event organisers brought additional focus to the Awards with the introduction of new categories, including the Future Glass Prize and Best Use of Certified Timber. For each additional prize, Special EFX created and produced new trophies to compliment the original, stylised 'W' design, which is depicted in yellow acrylic and screen printed. Sustainable timber and bonded glass trophies are now part of the collection for the Festival.
So what was the criterion for introducing these new and innovative categories?
The organisers explained: "When selecting new awards or prizes we look at what is currently happening in the market place, future and current trends and also areas where we can create new opportunities.  We also work with commercial partners.  For example, this year a glass manufacturer wanted to partner with the Festival but wanted to do something different, so we created the Future Glass Prize.  A shortlist of new buildings that are creatively using glass was drawn-up.  These projects were then judged and critiqued live during the Festival, with the winner announced at the gala dinner. We also review all our feedback, as sometimes our customers have great ideas and we then make them happen."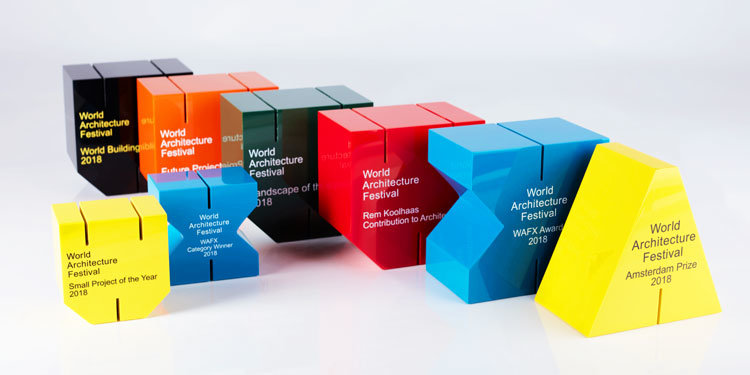 The list of 2018 architecture award winners is truly global, from Singapore to USA, France to Columbia. Closer to home, UK category winners included Alison Brooks Architects for Exeter College Cohen Quadrangle, Oxford, and Spheron Architects for the Belarusian Memorial Chapel, London.