European Stroke Organisation Initiative Honours
Client News
19th May 2017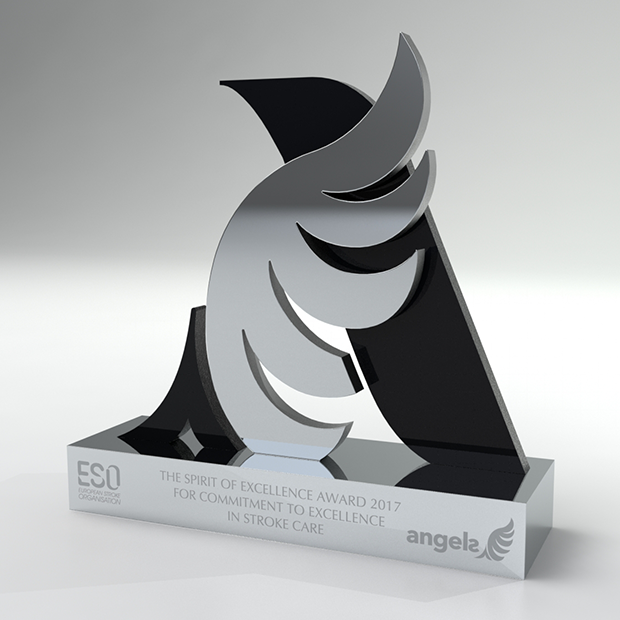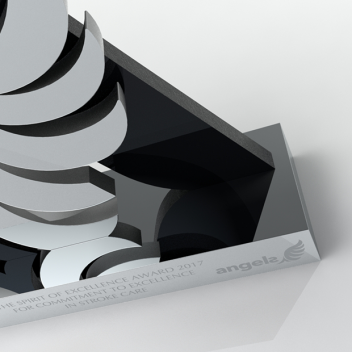 Every 30 minutes in Europe a stroke patient who could have been saved, dies or is left permanently disabled – not just because of the stroke but because they were treated in the wrong hospital. The Angels initiative has been designed to change this by focusing on two aspects:
To increase the number of stroke ready hospitals
To optimise the quality of all existing stroke centres
The Spirit of Excellence Awards
As part of this strategy, the Angels initiative, together with the European Stroke Organisation (ESO), has launched the ESO Angels Awards to acknowledge and honour teams and individuals committed to quality improvement in stroke practice and to establish a culture of continued monitoring. The Spirit of Excellence Award is a special award given to those who embody excellence in stroke care and strive to raise the standard of excellence in their hospital.
Special EFX was delighted to be asked to create the trophies for the Spirit of Excellence Awards. The award design brings to life the logo, combining both the wing and a juxtaposed feature to create the 'A' from the name of the initiative. Each one is individually cut using water-jet technology and finished in a contrasting mirror nickel plate and an anodised black.
Catherine Turner Limited approached Special EFX to create this elegant award, having worked with the company on a number of projects. A spokesperson commented: "I have always found the trophies from Special EFX are of an extremely high standard. The trophies are always delivered on time and look amazing."