Airshow Trophy Winners Honoured with Ultimate Accolade
Client News
22nd August 2019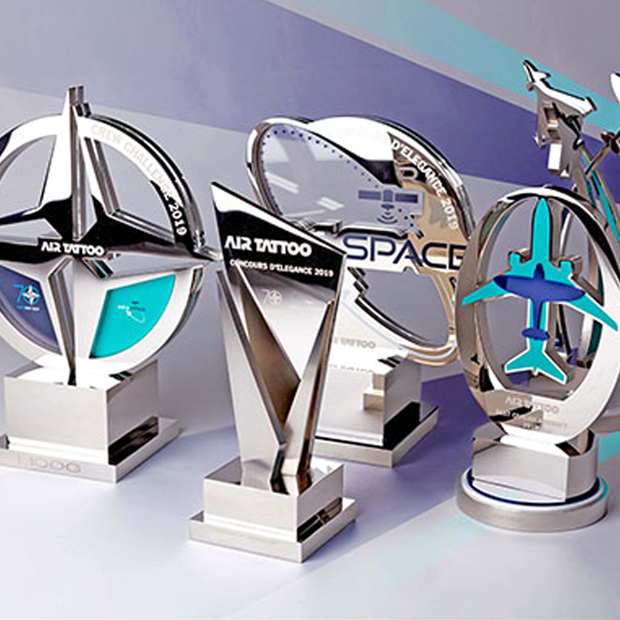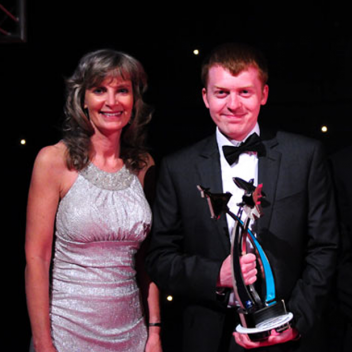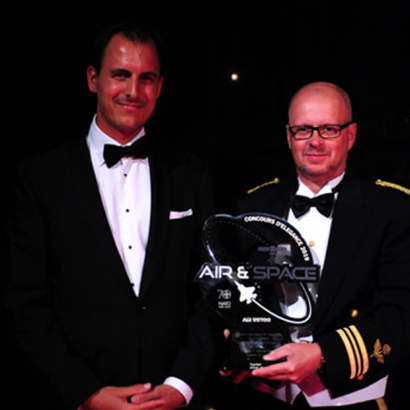 The Royal International Air Tattoo (RIAT) is the largest military airshow in the world and the three-day extravaganza, held at RAF Fairford in Gloucestershire, was attended by 170,000 people this July. For the participating aircrews, to win one of the series of RIAT trophies is deemed by most as a highlight of their careers. Special EFX's design and manufacturing teams created five of the exclusive awards this year: the exclusive designs successfully capturing the very essence and prestige of the event.
The airshow trophies are presented at a formal Gala Dinner, attended by many senior personnel from the Royal Air Force and air forces from countries participating in RIAT. There are two main competitions: the Crew Challenge, which involves a range of crew competitions, and for the static aircraft attending RIAT. For those aircraft personnel presented with an award on the stage, in front of their Chief of Staff, it is a proud moment and the trophies are a meaningful souvenir of such a significant occasion.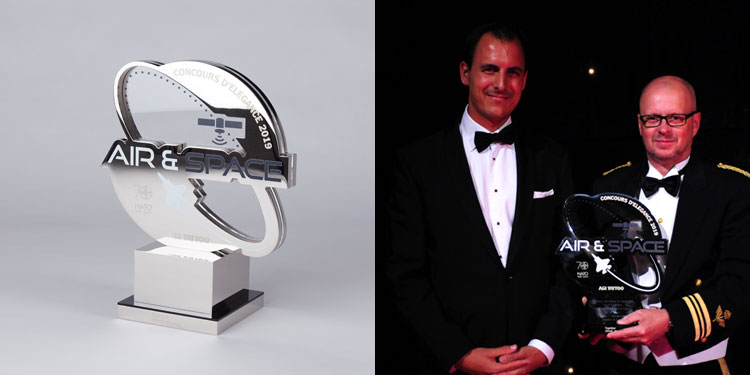 A spokesperson for RIAT explains the design process starts with a meeting at Special EFX. "I've worked with Carla at EFX for several years and have always received excellent service. I enjoy working with the EFX team. The process starts with a visit to its showroom, which I always find inspiring, and we discuss potential design features and effects for the new commissions."
Cutting edge design & manufacture for airshow trophy collection
Combining precision engineering with fine craftsmanship, the trophies this year were dexterously worked from waterjet cut and pierced, solid aluminium elements, which slotted together and were mounted on a complementing plinth. Each was finished in polished nickel plate with accents of colour achieved in acrylic and detailed engraving and digital printing.
Amongst the RIAT trophy winners this year was the Danish team of the 722 Sqn helicopter Wing Karup, which collected the compass inspired MOOG trophy for the overall winner of the Crew Challenge. Meanwhile, the overall winner of the Concours d'Elegance went to JAS 39 Grippen, 72 Sqn, F7 Såtenäs Wing, Swedish Air Force, which received the inspiring RUAG trophy, complete with orbiting jet.
The airshow attracts those at the cutting edge of aviation and space technology and which this year included British Astronaut Tim Peake who attended the event and flew 'back seat' with the Royal Air Force Aerobatic Team the Red Arrows.
The event is staged to raise funds for the Royal Air Force Charitable Trust. The next Air Tattoo takes place on 17-19 July 2020.