Adrenalin Fix for EFX Designer at MotoGP British Grand Prix
Client News
16th September 2016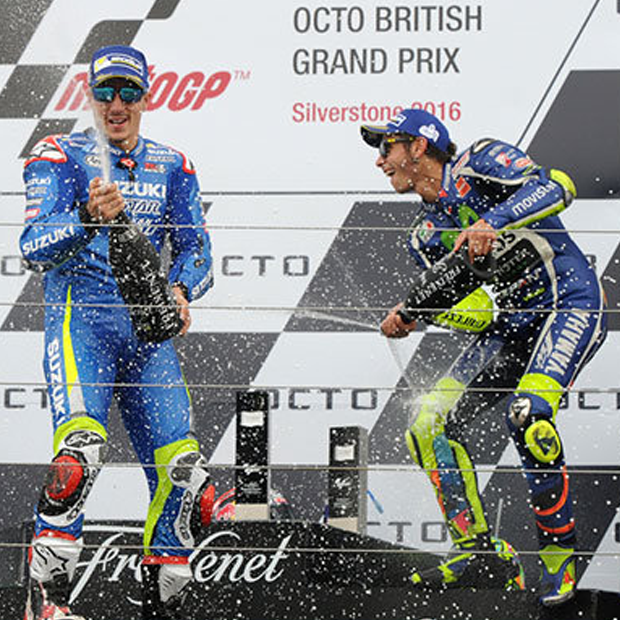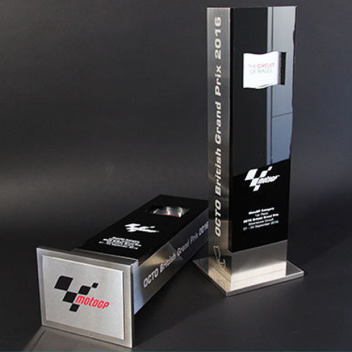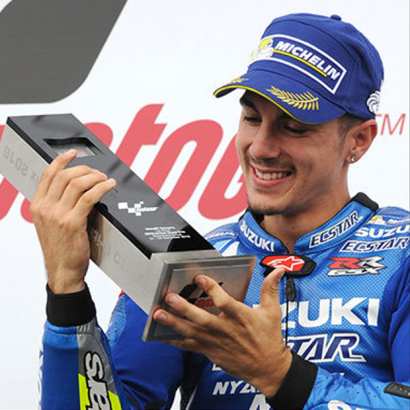 The MotoGP British Grand Prix is the ultimate spectacle for most motorcycle enthusiasts in the UK. None more so than Liz in the EFX design studio. She has been responsible for the design of the winners' trophies for the last five years: "Each year brings its own challenges and I can safely say I know the shape of the Silverstone circuit very well, featuring it in different ways for each trophy". Her passion for motorcycle racing dates back to childhood summer holidays spent on the Isle of Man, where the thrill of the TT racing soon took hold. So, in 2011 Liz could not believe her luck when EFX won the commission to design and manufacture the British Grand Prix trophies. It was the ultimate job! Her design was a great success and she has since designed each of the subsequent trophies.
Utterly fabulous day trackside
Following a meeting earlier this year with the promoter of the 2016 Octo British Grand Prix MotoGP, The Circuit of Wales, a striking tower design emerged for this years' winners.  Finished in brushed nickel and decorated in black acrylic, the digitally printed and laser engraved logos and graphics strike an imposing contrast. And Liz was there, trackside, invited by the organisers."It was an incredible experience, the sights, sounds and smells all contributed to the atmosphere, and seeing our heroes in the flesh (or leather!) was unbelievable. An utterly fabulous day!"
For once the weather was kind and dry. Liz watched all three races, transfixed by the speed and heart-in-mouth at the on-track manoeuvres. Spaniard Maverick Vinales from Team Suzuki Ecstar took first place from British ace Cal Crutchlow of Honda, who came second and Italian Valentino Rossi of Movistar Yamaha, third.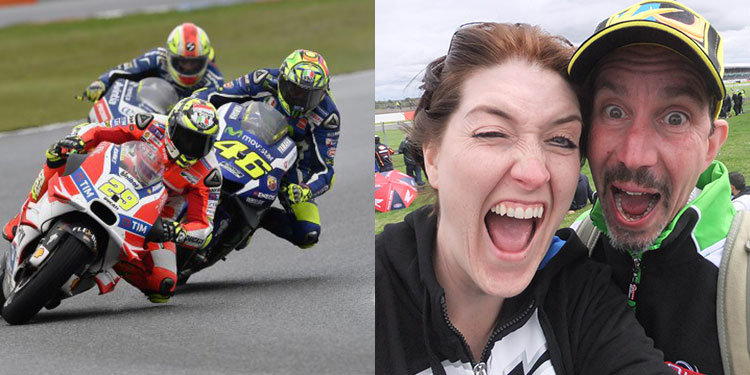 Save
Save
Save
Save
Save