AAT Honours the Best in the World of Accounting
Client News
26th June 2019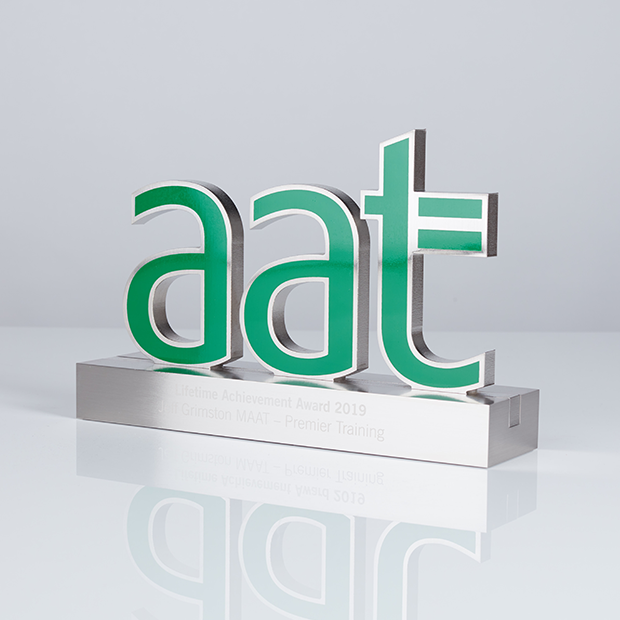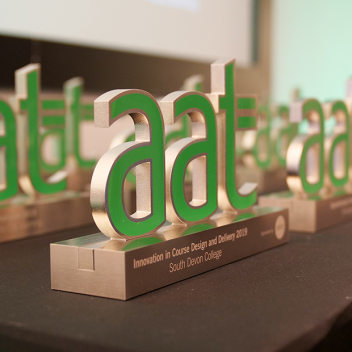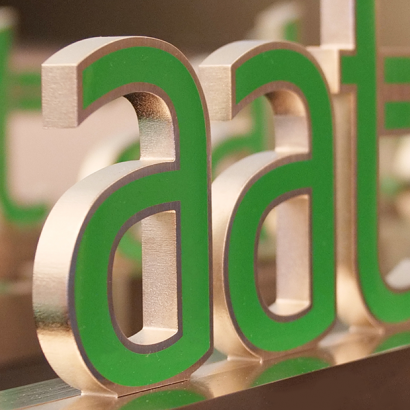 The annual AAT Training Provider Awards (Association of Accounting Technicians) are a highlight of the AAT Training Provider Conference and Awards. Recently held, 9-10 May, at the Crown Plaza, Stratford-upon-Avon the event is an intense couple of days, providing delegates a combination of keynote speeches, workshops, exhibition and invaluable networking opportunities.
The Awards honour and celebrate the successes of some of AAT's high achievers, from tutors to students. Special EFX designed and produced the suite of 14 trophies for the accounting awards event, which included recognising the best training providers, whether small, medium or large, Distance Learning Training Provider of the Year and Apprentice of the Year.
Fashionable accounting awards that everyone loves
The winners were presented with trophies featuring the all-important accreditation logo of 'AAT', engineered to securely attach to the laser engraved plinth. Manufactured in solid aluminium and finished in a fashionable brushed finish, the letters are screen printed to colour-match to the company's specific pantone reference green.
EFX's client was thrilled with the trophies. "Thank you so much for the amazing trophies. They are beautiful, all the award-winners loved them. The design, weight and look of them are more than I could have hoped for. I was delighted. Please thanks all those involve in the creating of them. I was so excited to receive the boxes at the venue and unpacking them."
AAT offers a variety of accounting qualification courses to more than 80,000 people each year, including apprentices, providing opportunities to gain qualifications without the debt associated of going to university.