A Heavenly Evening Indulging in Wineat the IWC Awards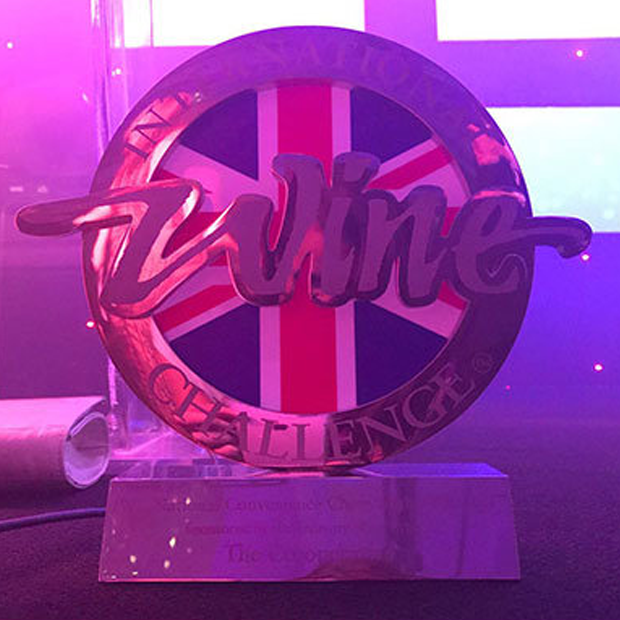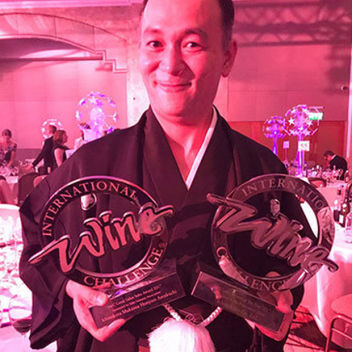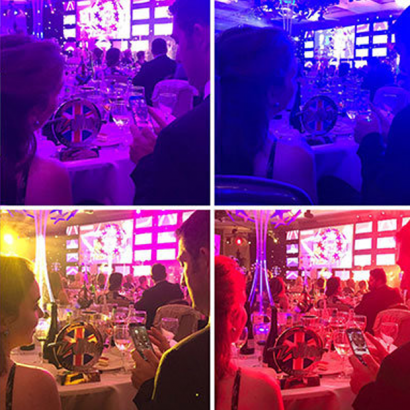 by Sarah Castle – Account Manager at Special EFX
An invitation to the International Wine Challenge Awards Dinner! My first thought was 'wow', followed swiftly by 'what to wear'! Special EFX has made the fabulous IWC awards for the event for many years, along with large size, decorative awards for the stage and I'd heard the Awards Dinner is always unbelievably prestigious, so was really looking forward to attending the event with Melanie (EFX's Sales Director).
We left the office in plenty of time to arrive in London and get ourselves party-ready. However, rail signals were not on our side and we ended up changing on the train, make-up in the taxi and arriving with minutes to spare. The event was held 6th July at the Hilton Hotel, Park Lane. The room looked spectacular, complete with glittering chandeliers and atmospheric, low lighting. Making our way to our table, I found my eyes drawn to the Japanese guests wearing traditional attire – they looked immaculate and I was simply in awe.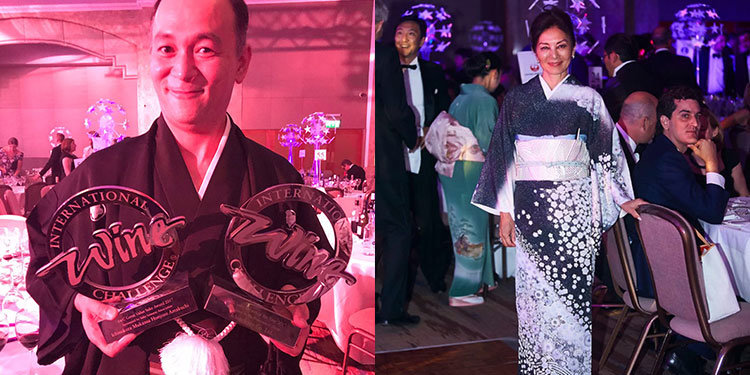 The evening commenced with an official drinks reception for the Merchant Awards, followed by one for the IWC Awards. The Sponsor Tasting Tables were memorable, from companies such as Les Grands Chais de France, Sake Samurai and Lanchester Wines, and then there was dinner. Elderflower mackerel, chilli prawns, beef fillet, Madeira jus, mille feuille…and more. And, of course, a choice of wines to accompany each course. What I had not realised was that tables would also bring their own wines – unusual but understandable given that many tables were hosted by leading wine growers and merchants. Our neighbouring table 49 was populated by Wilkinson Vintners, who were very generous by letting me sample a particularly lovely vintage red (11 year old to be precise) which complemented the beef main beautifully.
Gold IWC Award for Villa Franciacorta
We were fortunate to be seated on Table 57, along with Paul Young and Hannah Tovey of London Wine Fair, Chris and Jane Scott of ThirtyFifty and Roberta Bianchi and her son from Villa Franciacorta. Roberta was awarded the Gold Trophy for Italian Sparkling, we all rejoiced in the win by sampling her Mon Saten Brut, which proved a very worthy winner. Being situated next Jane Scott (ThirtyFifty offer nationwide wine tasting experiences) was particularly handy as she gave me a quick tasting lesson.
For me, the most endearing winner of the evening was Nanbu Bijin Tokubetsu Junmai –  IWC Champion Sake. His delight in winning lit up the whole room.
Following the presentations, the evening transformed into party mode. The wine industry certainly knows how to have a good time!
Save
Save