4 Styles of Stone Awards Guaranteed to Appeal
What's New
1st August 2016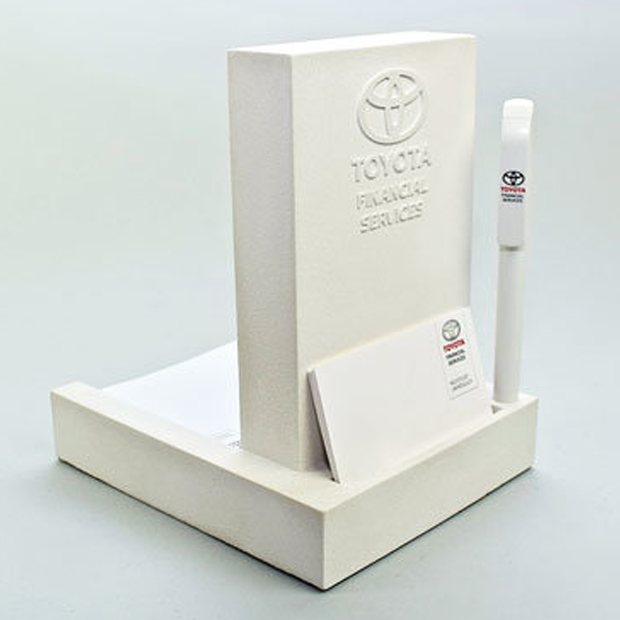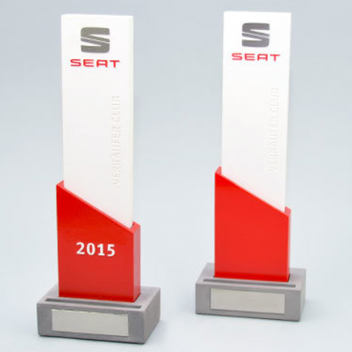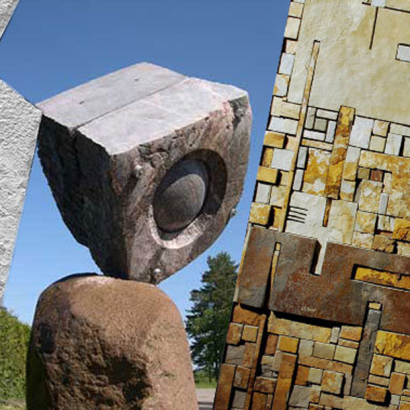 The appeal of naturally inspired products is widespread, especially in the home. Stone and wood floors, stone baths, granite work surfaces, ebony tables…the list is endless. This affinity with natural materials dates back centuries and now extends into many other walks of life, including awards and trophies. Here at EFX we work in a diverse range of materials and in recent years have added stone awards to the portfolio. Heavy to hold so guaranteed to impress, and a tactile material which just asks to be caressed, these hand-made, composite stone designs are proving to be striking and memorable awards.
Painted stone awards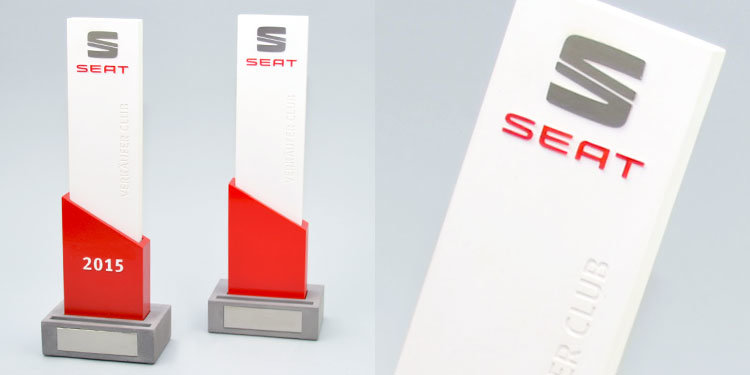 This sleek column replicates the branding of the client's building, stands in a sleeve and is mounted on a plinth; it is all cast in a mould and then painted. The raised lettering on the column adds detail and perceived value to the piece.
A promotional gift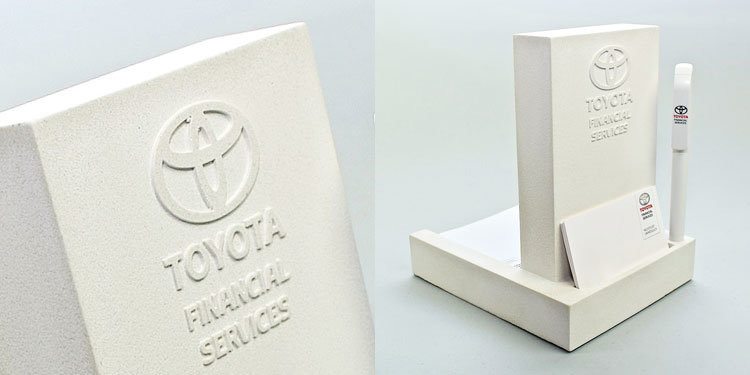 This stone composite note-stand makes a perfect business gift for valued clients. Cast in stone, the design is subtly branded and has a beautifully honed finish. I would think most people would appreciate one of these on their desks. Special EFX started life (decades ago) in the promotional gifts business and we have a wealth of expertise in coming up with attractive gifts to promote your business or brand.
Engraved stone awards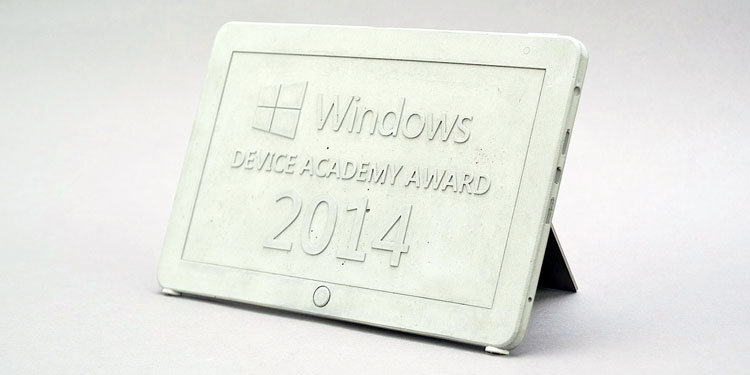 It is eye-catching isn't it? You almost feel like you should be able to press the on/off button. This plaque demonstrates the different textures and stone-looks we can achieve. This particular example is more like a concrete effect, complete with air bubbles, and very on-trend with its smooth, honed surface; we've also made a brick recently for a building company. The tablet is mounted and makes a stylish trophy for desktop and counter display. If you have a theme to your event, then let us know and the Studio will create something equally striking for your business.
Sculptural forms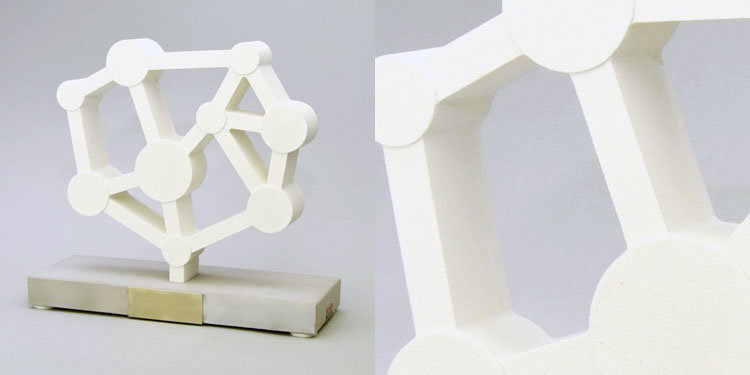 Amazingly, this is also made in composite stone, painted cream and mounted on a simple plinth with a branded plate. Three dimensional, sculptural designs are a direct way to communicate a theme or logo and make distinctive trophies.
If the natural look of stone appeals, then let us do the rest T: 01789 450005
Save