200th Anniversary Commemorative Medallions
Client News
31st January 2018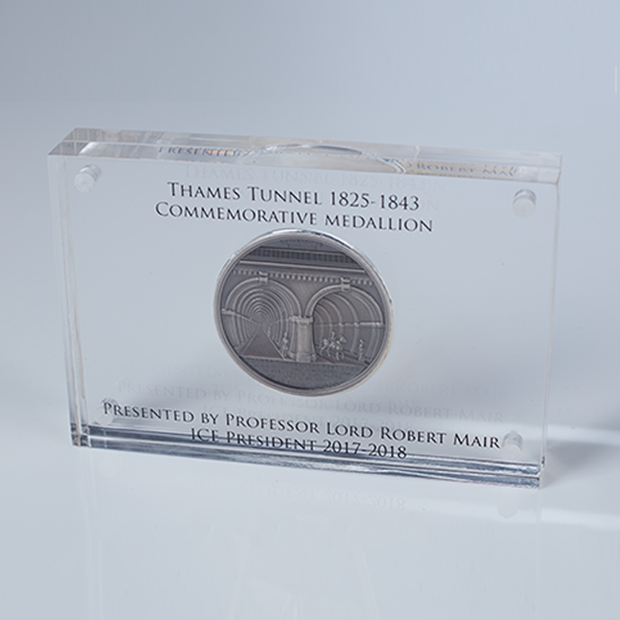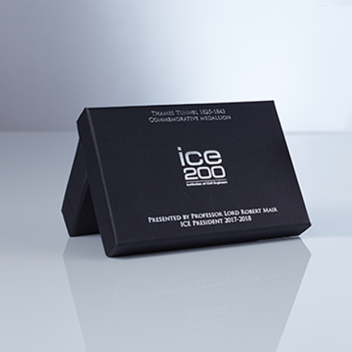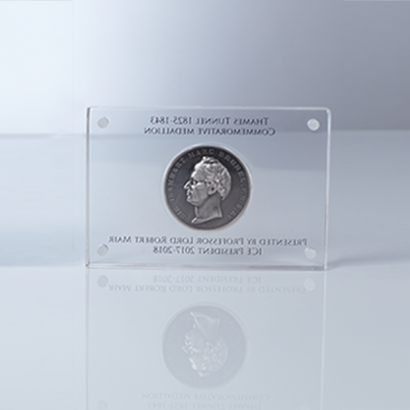 The Institution of Civil Engineers (ICE) is celebrating its 200th anniversary in 2018 and is running a year of high profile events and activities that show how civil engineering has for over 200 years transformed the way we live. As part of these celebrations, ICE has turned to EFX to produce 500 Presidential Medallions, which will be presented throughout the year to honoured industry representatives and guests.
The original commemorative medallion, owned by ICE, which EFX has meticulously copied, was produced around 1842 and celebrates the construction of the Thames Tunnel 1825-1842. It features an engraved representation of the tunnel which is entitled 'Rotherhithe Entrance' and an inscription which provides an insight into the dimensions of the tunnel, that it cost at that time a significant £450,000 and that Sir Marc Isambart Brunel, father of Isambard Kingdom Brunel, was the Engineer.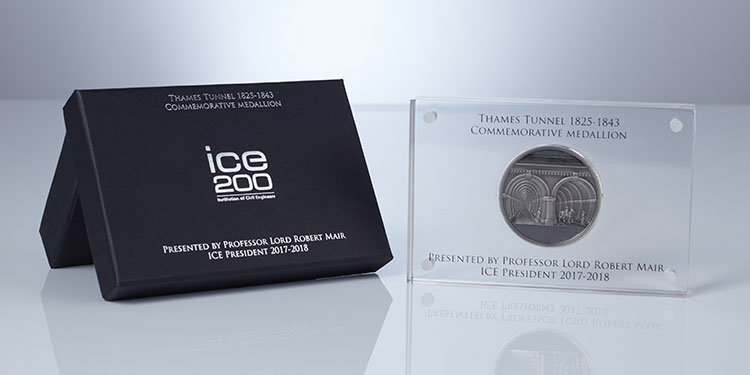 Commemorative medallions cast in antique nickel finish
Typically, contemporary medals are created from digital artwork but in this instance EFX was asked to work from the original medal. There were initial concerns as to whether sufficient detail could be achieved; however, after trialling alternative techniques and creating prototypes, a final master was approved and the medallions were cast in an antique nickel finish and supplied in smart, presentation boxes.
EFX's meticulous attention to detail has achieved exclusive medallions with an inherent high perceived value and which have been well-received by the Institution of Civil Engineers: "The medals are outstanding and represent the attention to detail, care and technical expertise that are associated with the profession of civil engineering".